Time 12:00-17:00.
Price. 65-85 UAH.
Menu. The restaurant offers lunch types: light, medium and big. We ordered medium and big. Dessert and drink are not included. Prepare to pay twice or three times more (depending on your appetite).
Big lunch. Borsch, a real Uzbek pilaf, oriental salad "Chuk-

chuk", Uzbek bread "Chap-Chap".

Medium lunch. Cheese cream-soup, waffle sandwich with egg and ham, Uzbek bread "Chap-Chap".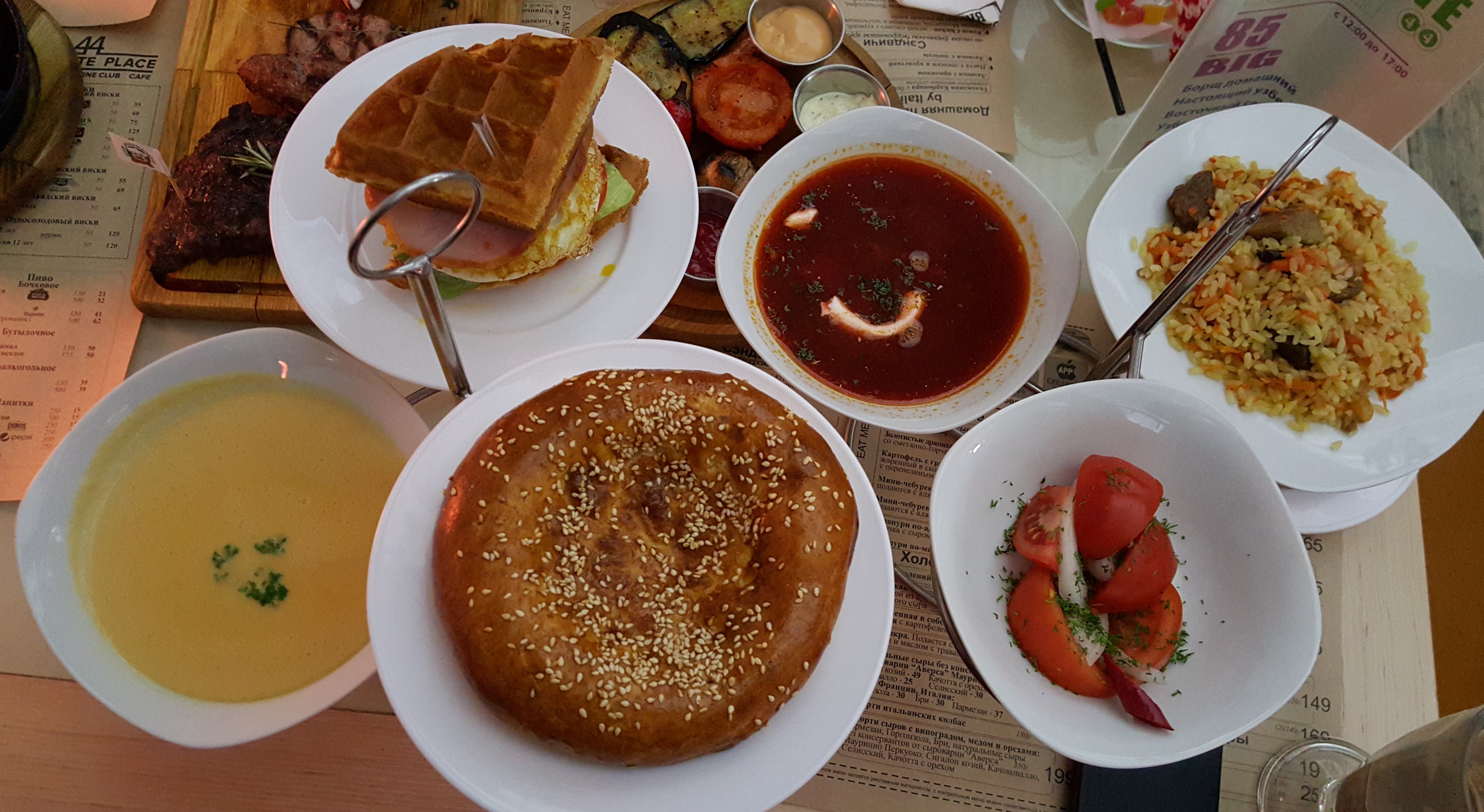 Attention! Uzbek flat cake "Chap-Chap" – is a banal bun with sesame seeds. Do not expect anything special …
– Salad included only to the big lunch (proudly called – Eastern salad "Chuk-chuk"). In reality, this is the usual fresh tomato (or even half of one) mixed with a lot of onions. Strange choice for a business lunch … only if you would like to please your colleagues and partners with the "special" flavour.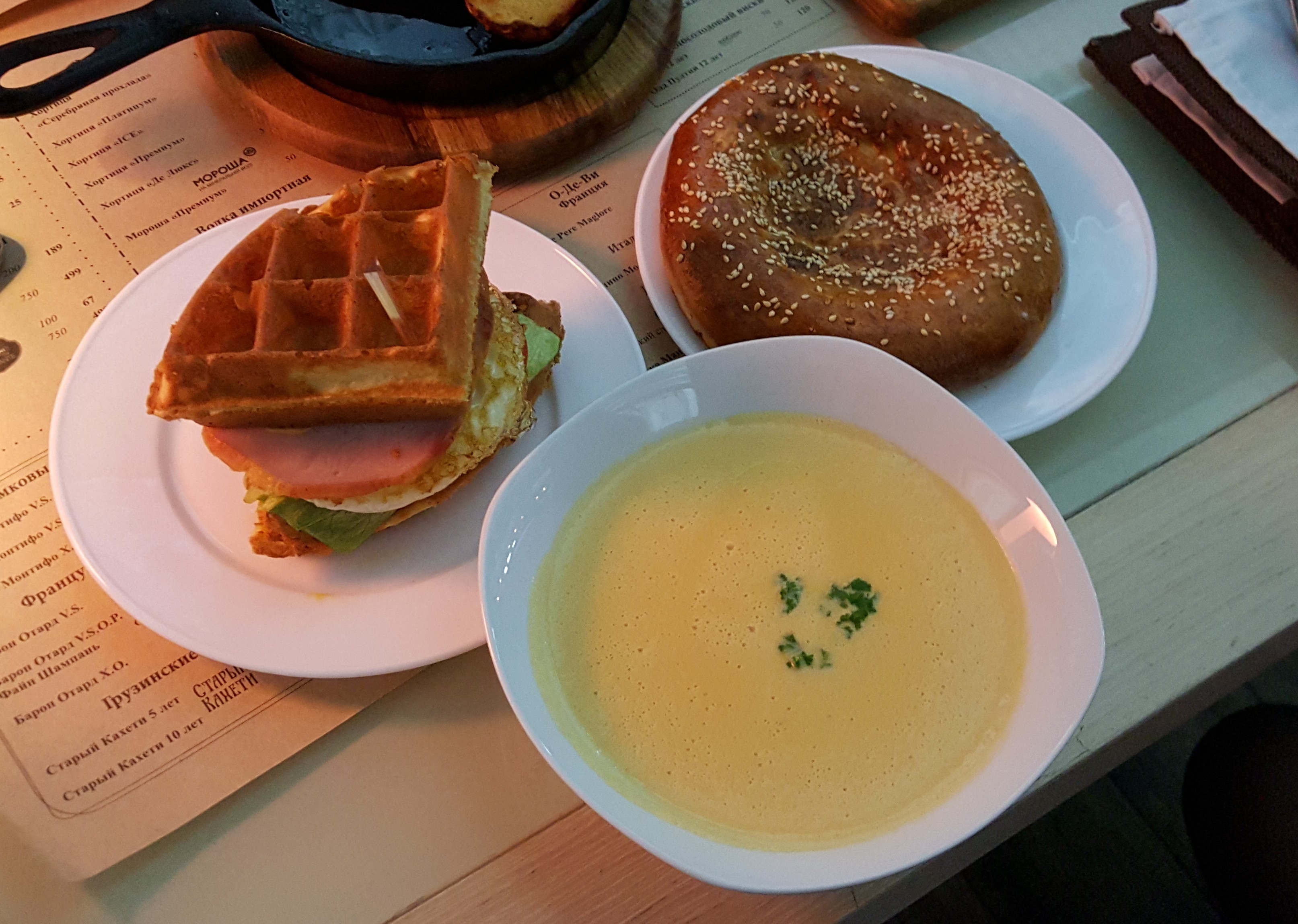 – First course. The borsch was, nourishing, although there was only one meat piece. Mayonnaise could be replaced with sour cream  or be optional. The cheese cream soup was delicious, but too heavy and hearty. Looks scary for the stomach. Probably it could be perfect as fondue (but far from perfect soup).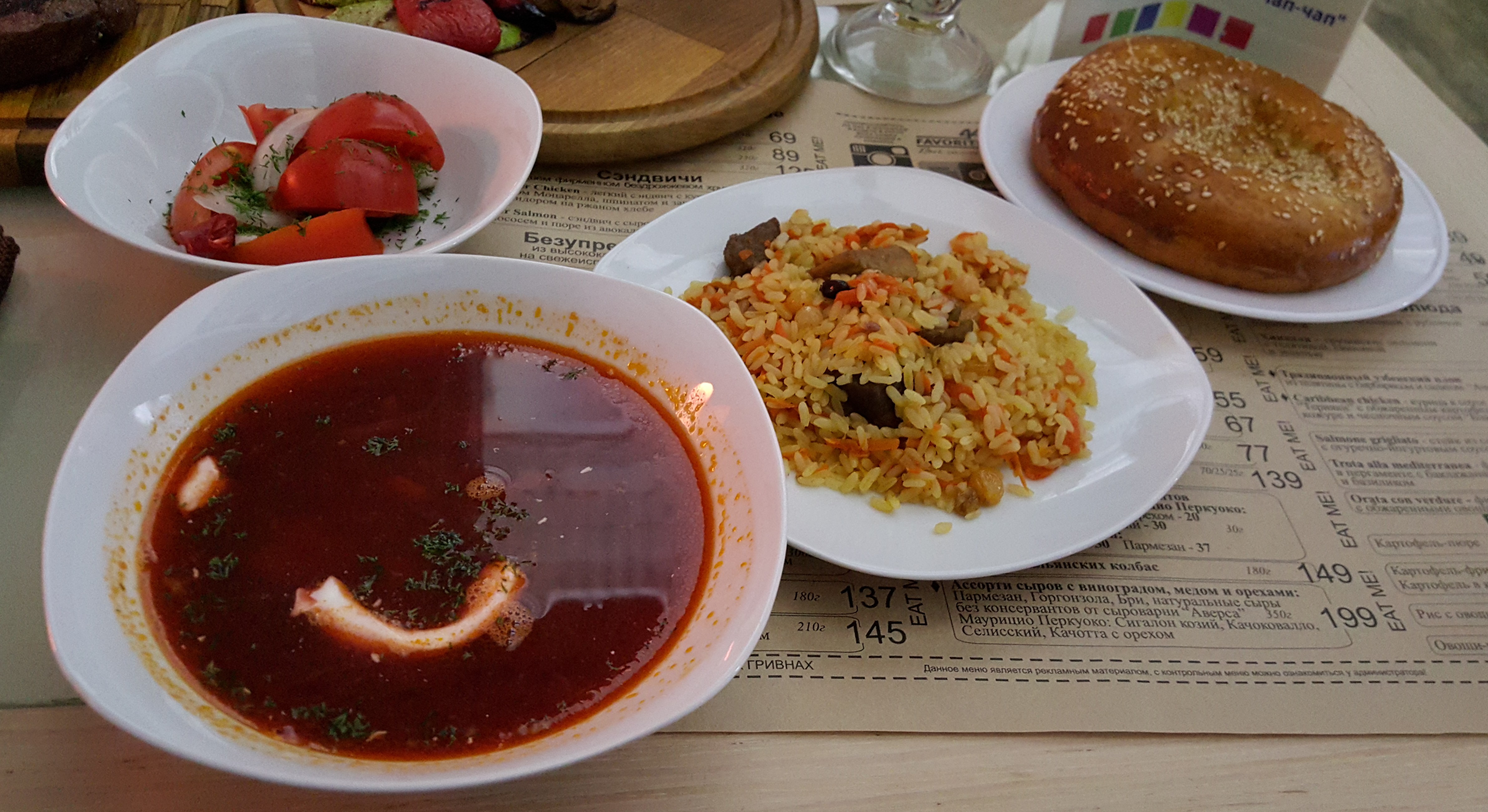 – Second course. "This Uzbek pilaf" is not far different from the average homemade pilaf, not much meat, but too many raisins. Sandwich waffle with egg and ham – the original and satisfying dish with a good sauce.
– Beverages. In addition, we ordered Latte 'NUTELLA' (67 UAH) and Dark Caffè Mocha (55 UAH). Latte – a delicious, sweet coffee drink with lots of milk. It was decorated with cream and hazelnuts. Caffè Mocha Dark – cheap bitter chocolate at the bottom – only for those who like this.
Service. Unfortunately, we had to wait at least half an hour for the waiter to accept our order and 30-40 minutes more to get it. Our colleagues were waiting for their grill menu for more than an hour. The waitress did not promptly took away the dishes, which cluttered up the end of our table.
Interior. The restaurant has several rooms, all decorated in bright colors. Our table was too high, above chest level, so it was extremely comfortable. It is very nice here at the summer terrace in the evening.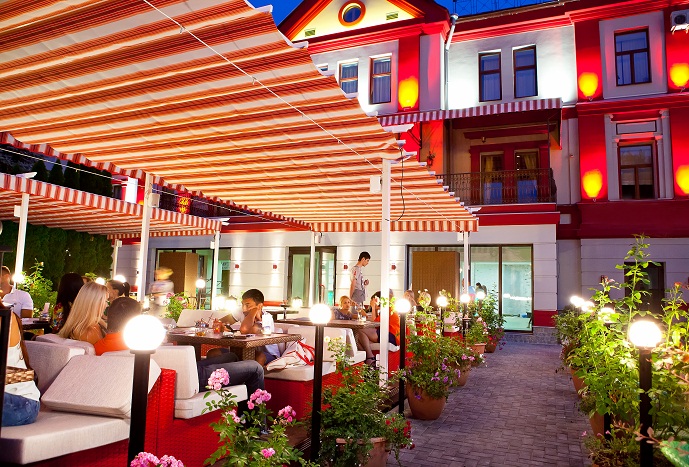 Location. Centre, Pushkіnska Street, 44.
Type of cuisine. According to the official website, menu offers hits from around the world in the author's performance. That is a familiar cuisine, but in a new form.
Music. We did not notice it.
Smoking. Allowed on the terrace.
English menu. No
English-speaking staff. Not everybody
Wi-Fi – free of charge but the quality is just disgusting as well as half a year ago. We were forced to make a WiFi spot via smartphone.
Parking. No own parking.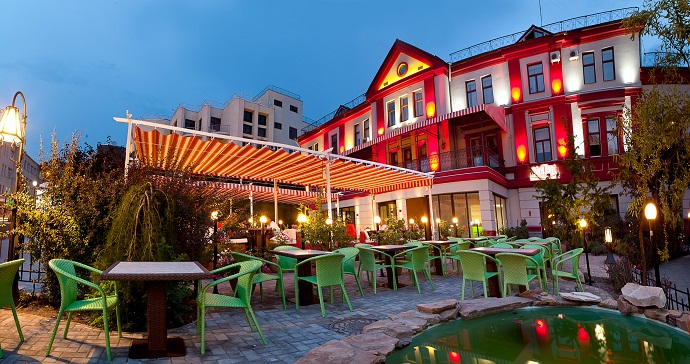 Payment. Cash and credit cards cards Mastercard, Visa.
Perhaps we had a bad day. But we do not recommend the business lunch at this restaurant. If TKT had nominations for each lunch, we would call this one "50 shades of disappointment". The usual soup, rice, and tomatoes are not worth 85 UAH (not because it is a lot of money, but because these are ordinary cheap products). Better take the "Josper offer" (grilled vegetables + 4 types of meat for 199 UAH)  – it is a bit more expensive, but 100 times tastier!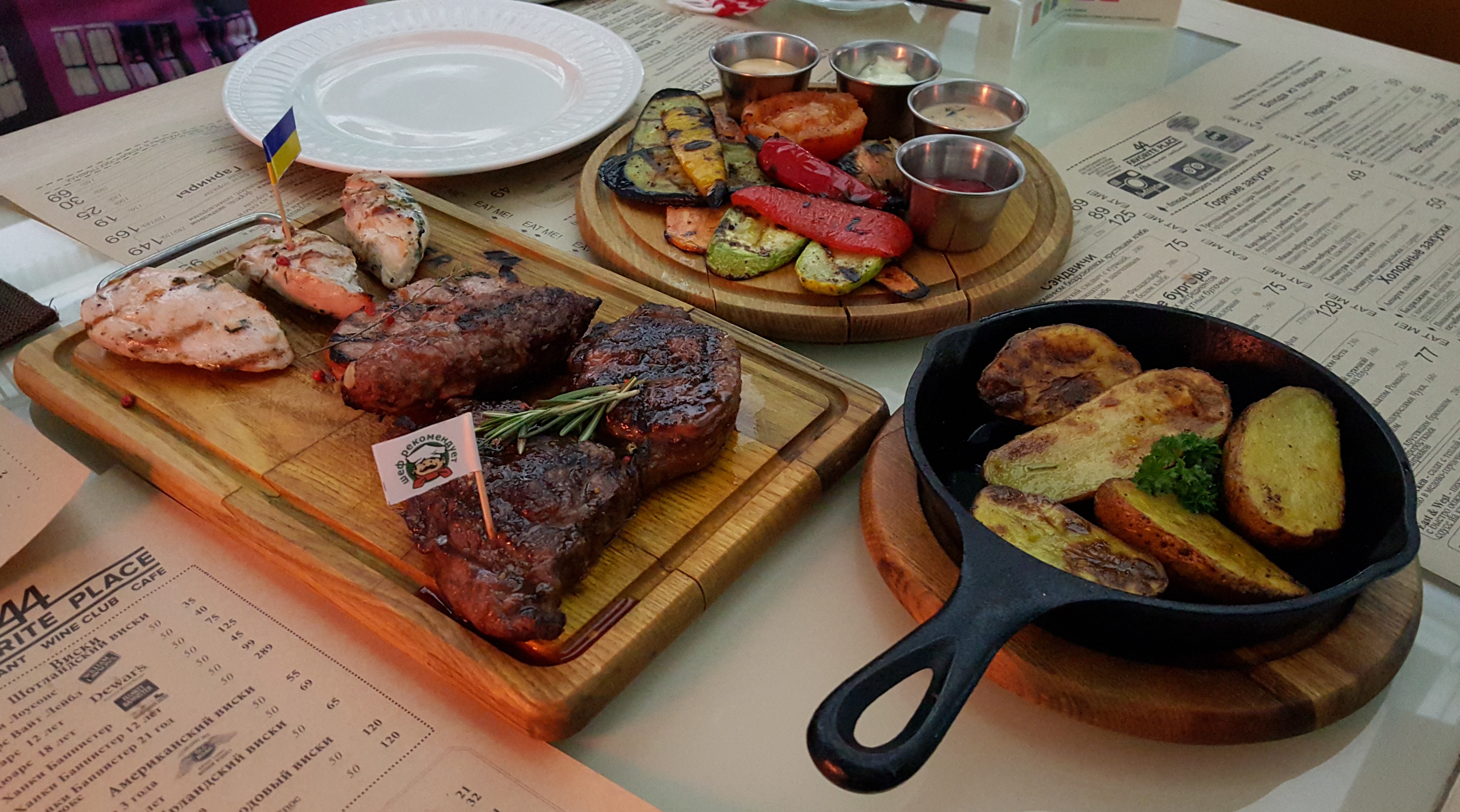 This is a good restaurant, but business lunches deserve a "3".