Two Kharkiv companies pulled ahead in the production of premium-class boats.
Kharkiv company Brig, manufacturer of rigid-inflatable boat (RIB), has entered the US market. It has signed agreements with two local dealers in Florida and Maryland, and with the American manufacturer of engines Honda Marine. This was reported by several specialized international publications – Boating Industry and Marinelink.
Brig was incorporated in Kharkiv in 1993 by a team of military specialists – aviation engineers. Kharkiv is far from the sea, and, as the founder of the company Vyacheslav Rodionov said, he was engaged with boats accidentally.
Company Brig is located in the city Dergachi of Kharkiv region. According to Vyacheslav Rodionov, they annually produce about 2000 boats cost from $ 5 000 to $ 100 000. They deliver boats to distributors in more than 60 countries.
According to Rodionov estimates, his company is in the top 3 of world producers. French Zodiac outstrips Ukrainians.
Brig already appears in Hollywood films. In Ukraine Brig supplies boats to border guards and maritime guards. However, such orders are infrequent. The main segment of the market – entertainment, recreation and tourism.
The main competitor of Brig in Ukraine is Kharkiv company Grand Marine. The factory is located in the village Solonitsevka, just 20 km from Derhachi.
As the representative of the Kyiv office of the company said, recently, the company has attracted significant investment to expand production. According to him, the factory is able to produce up to several thousand boats a year, and is fully loaded with pre-orders. 98% of goods are exported (Grand has 1.5 times greater product range than Brig).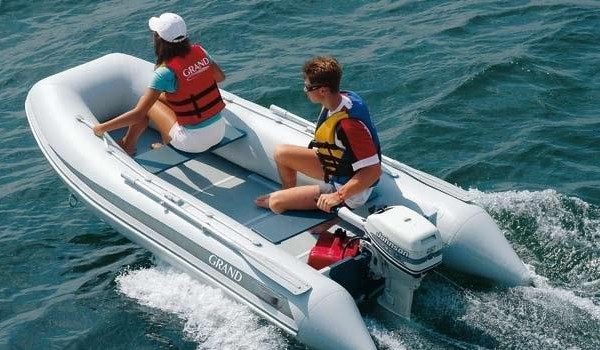 So Ukraine aspires to the status of one of the world's largest exporters of motorboats with a hard bottom.
Read more news Kharkiv Metro became world business leader and 20 Ukrainian companies are among 'Europe's fastest growing businesses'.