Time: 12:00-16:00
Price: 25-110 UAH
Menu. The restaurant offers different lunch types at different prices: big American lunch (85 UAH), mackerel grilled lunch (75 UAH), vegetarian lunch (65 UAH), lunch of the day (55 UAH) and soup of the day (25 UAH). Dessert and drink are not included, so prepare to pay more (depending on your appetite).
We picked out:
Big American lunch: slices of potatoes, bacon, chicken wings and legs with different sauces, grilled corn, vegetables and green peas.
Mackerel grilled lunch: steamed vegetables, couscous, mackerel fillets.
All the meals were served in the same dish, which was very convenient, in contrast to the lunches in the other places as you do not have to wait and have too many plates on the table. Both dishes were original, delicious and memorable. Lightly smoked food in a big American lunch combined well with vegetables. Delicate mackerel melted in your mouth and salty couscous complement it.
We ordered dessert and wine. A piece of cake was very rich (after such a lunch, you might not finish it) and tasty. We were surprised by its unusual coloring, because it was chocolate-pink which means the combination of chocolate and fruit.
In addition, the bar serves breakfasts all day long!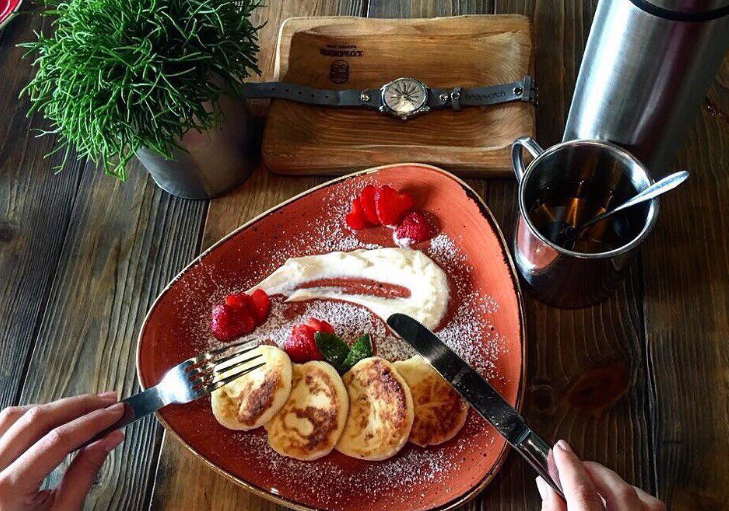 Service: The waiter was nice and very friendly. He knew the menu well, took away dirty dishes and brought new meals on time. He was very attentive and gave us very valuable and helpful advice on choosing the dishes and drinks.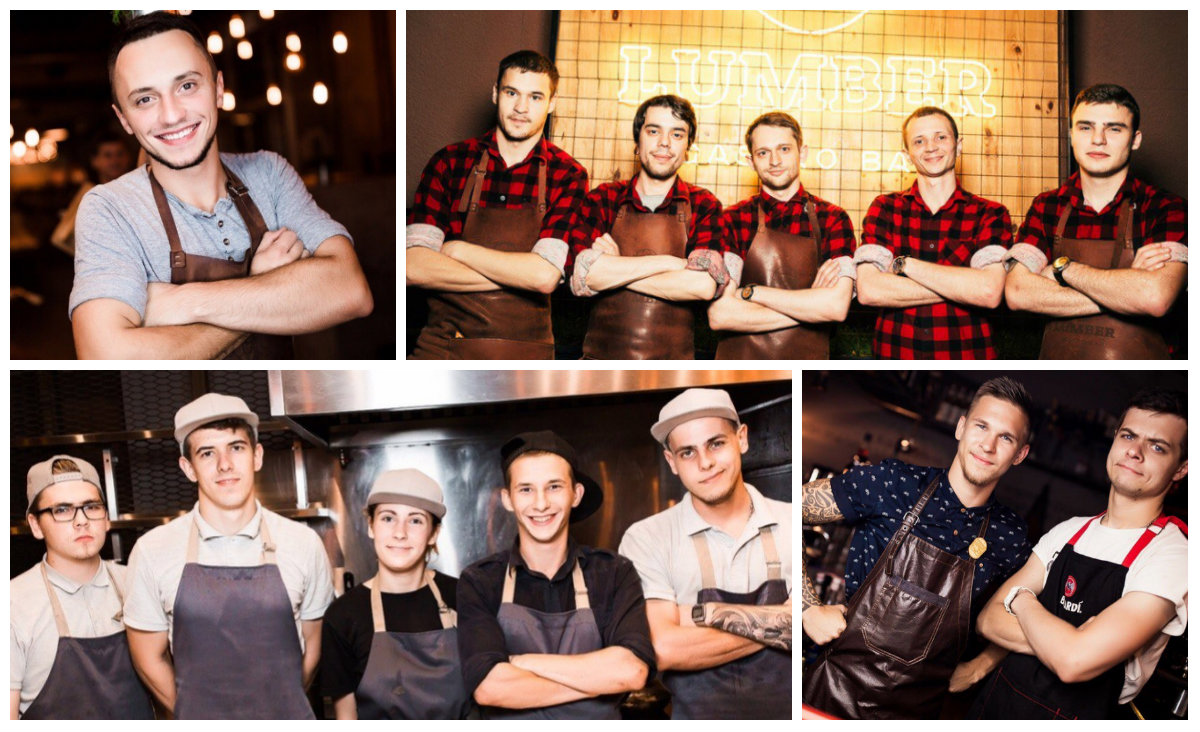 Interior. The restaurant has several rooms and a summer terrace. The interior is decorated in a loft style. Interesting lighting and small details look good with wooden and wrought-iron furniture.
Location. Freedom Square, 8.
Type of cuisine. European and American cuisine.
Music. Chillout.
Smoking. Forbidden (allowed only on the summer terrace).
English menu. ✗
English-speaking staff. ✓
Parking. ✓
Free Wi-Fi. ✓
Payment. Cash and credit cards (Mastercard, Visa).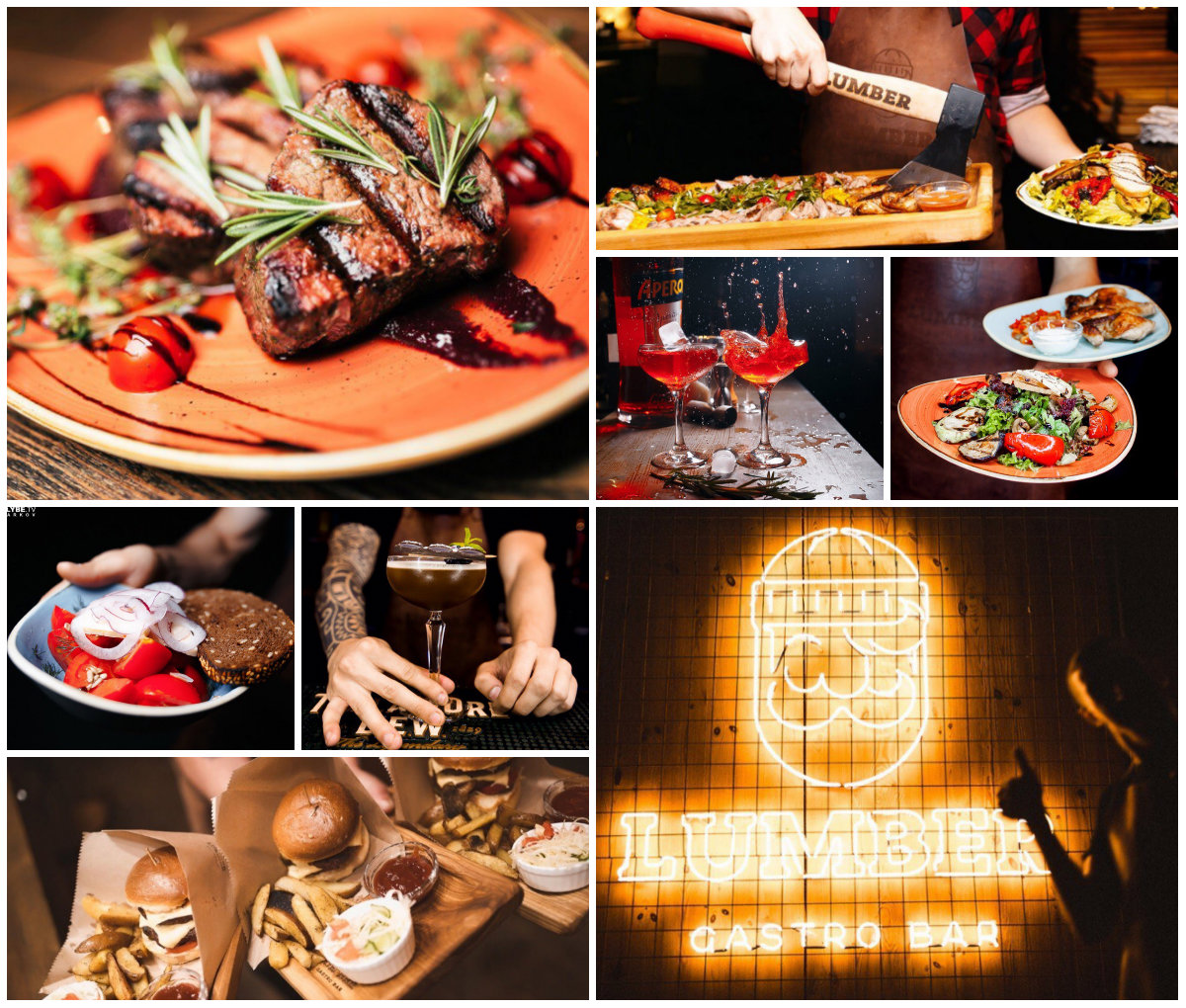 This place is the first that gets 5 stars for meals and service.