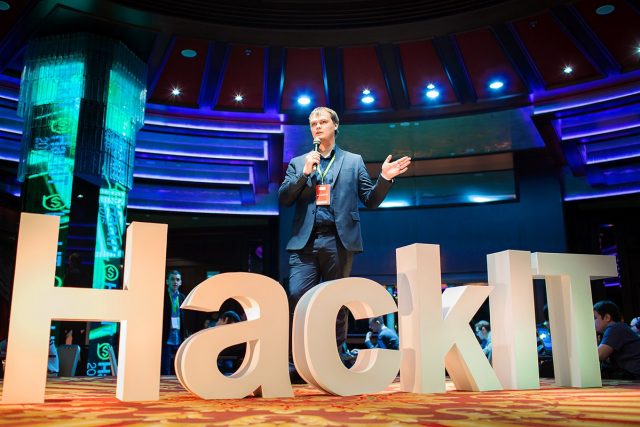 This Friday (Oct 7), the Cyber Security Forum and All-Ukrainian Hackers Battle will be held in Kharkiv, reports event organizers.
HackIT is the most prominent event for hackers and highly qualified computer specialists.
The goal of the event is to identify problems and solutions in a constant information warfare, and to prepare highly qualified specialists, which is an important strategic direction for both private organizations and for entire Ukraine.
It will be interesting for:

Forum participants will learn how to protect their business from burglary, wiretapping, spying, and multi-million dollar losses, and much more.
Experts from Ukraine, the USA and Italy in the field of information security, representatives of the police, the government and businesses will take part.
Also, there will be a Hackers Battle in the format of CTF (capture the flag) game in 2 stages:

The game will be team-based. The team should consist of 2-5 people. The best 10 teams will be invited to the Final. The winners will receive valuable prizes.
Find detailed program here.

Recommended reads: Educational Forum was held in Kharkiv, The first youth forum was held in Kharkiv, Ukraine has one of the best world programmers: rating,