Time. 12:00–16:00.
Price. 67 UAH.
Menu. The restaurant offers a choice of three dishes. Dessert isn't included. It was the first time the restaurant offered free bread.
We chose:
Vinaigrette with vegetables + pumpkin cream soup + braised beef with mushrooms and rice + green tea
Stolichniy salad with boiled chicken + chicken soup with homemade noodles + fettuccine bolognese + orange juice
– Salad. Both salads had a classical taste of Russian salads – Vinegret and Olivier. The ingredients are well combined.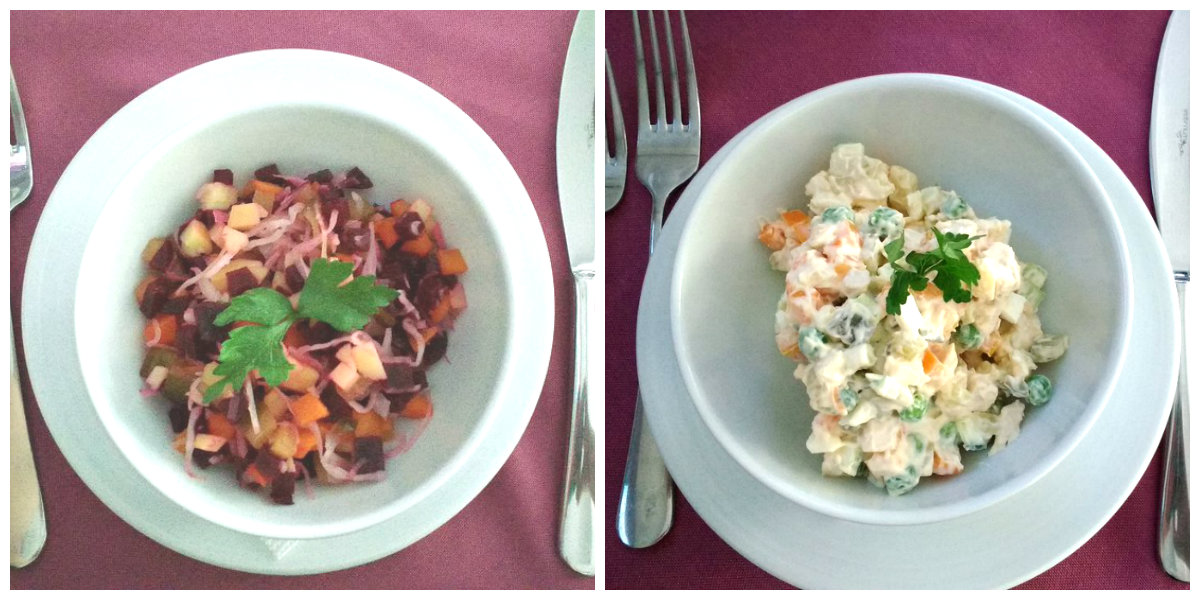 – First course. Pumpkin soup was delicious, but very specific – you get bored of its taste very quickly. The soup with homemade noodles and chicken was rich, tasty and rather dietetic.
– Second course. Braised beef with mushrooms and rice was good. Fettuccine bolognese was far from perfect, it contained a lot of tomato paste and did not seem refined.
– Beverages. Tea and juice were good.
Service. The waiter was very attentive and friendly, knew the menu well, brought the meals quickly, took away the dirty dishes on time.
Interior. Modern, comfortable and light. There are soft sofas, which create a relaxing atmosphere.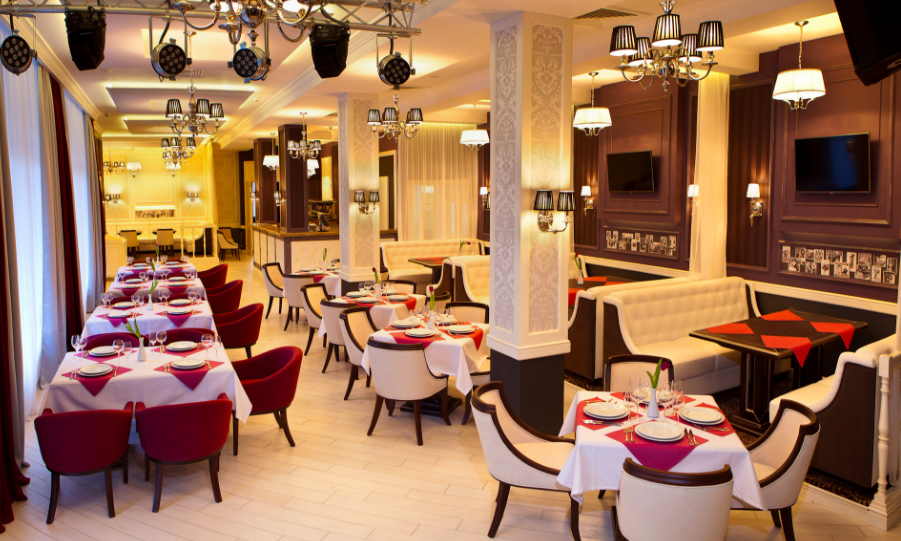 Location. Molochna street 14a.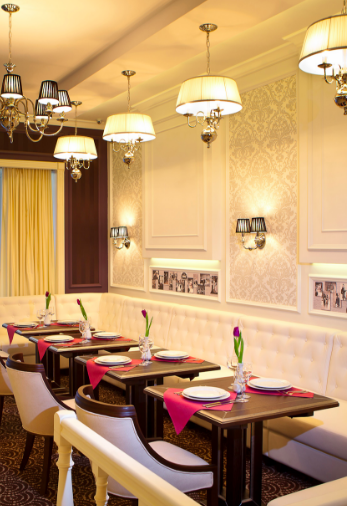 Type of cuisine. Italian and French.
Music. Ukrainian music channel (By the way advertising is very annoying!).
Smoking. Forbidden.
English-speaking staff. ✓
English menu. ✓
Parking.✓
Free Wi-Fi. ✓
Payment. Cash and credit cards Mastercard, Visa.
Summary. Lunch here is very cheap compared with dishes on the main menu where the prices are above average. At the same time do not expect to get refined meals at lunch, it is more a cheap way to eat homemade food. The hotel has a pleasant atmosphere, it is not overcrowded and provides service of a high standard.