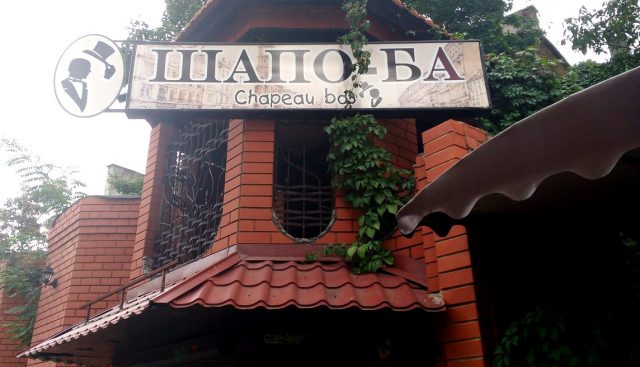 Time. 12:00-16:00.
Price. 12-90 UAH.
Menu. The restaurant offers a choice of three dishes in each position + a drink: tea, juice, uzvar or fruit-drink. Dessert not included.
We picked out:
Norwegian salad + okroshka with ham + rice with vegetables and chicken schnitzel
Salad "Guest house" + borsch + stuffed cabbage rolls and Creole potatoes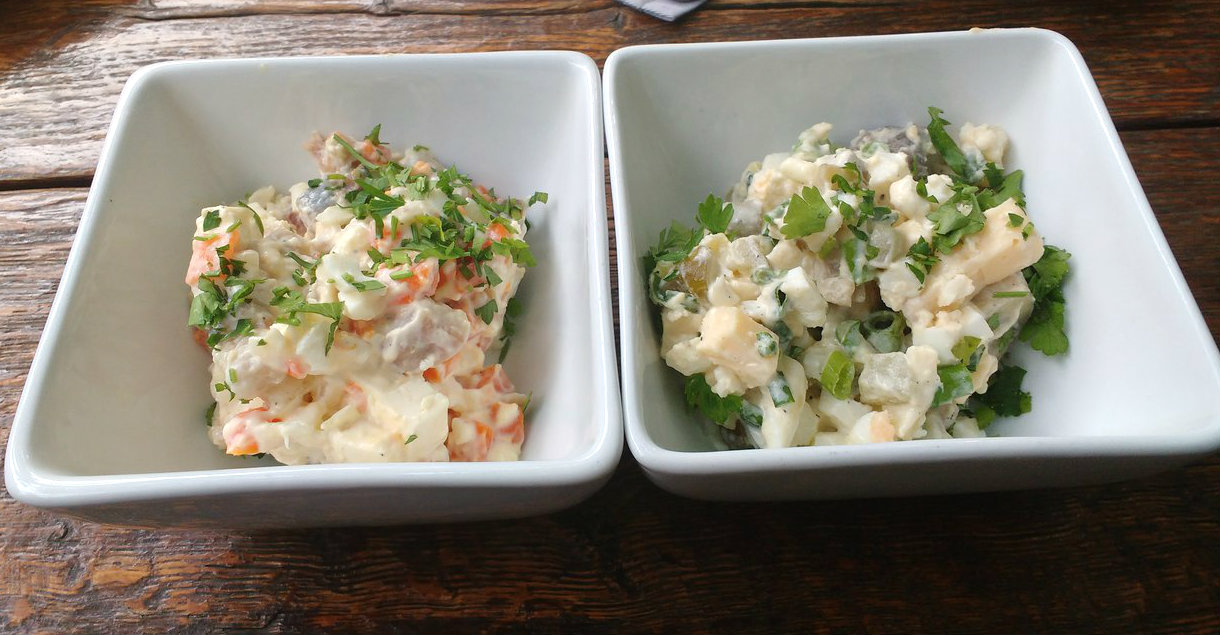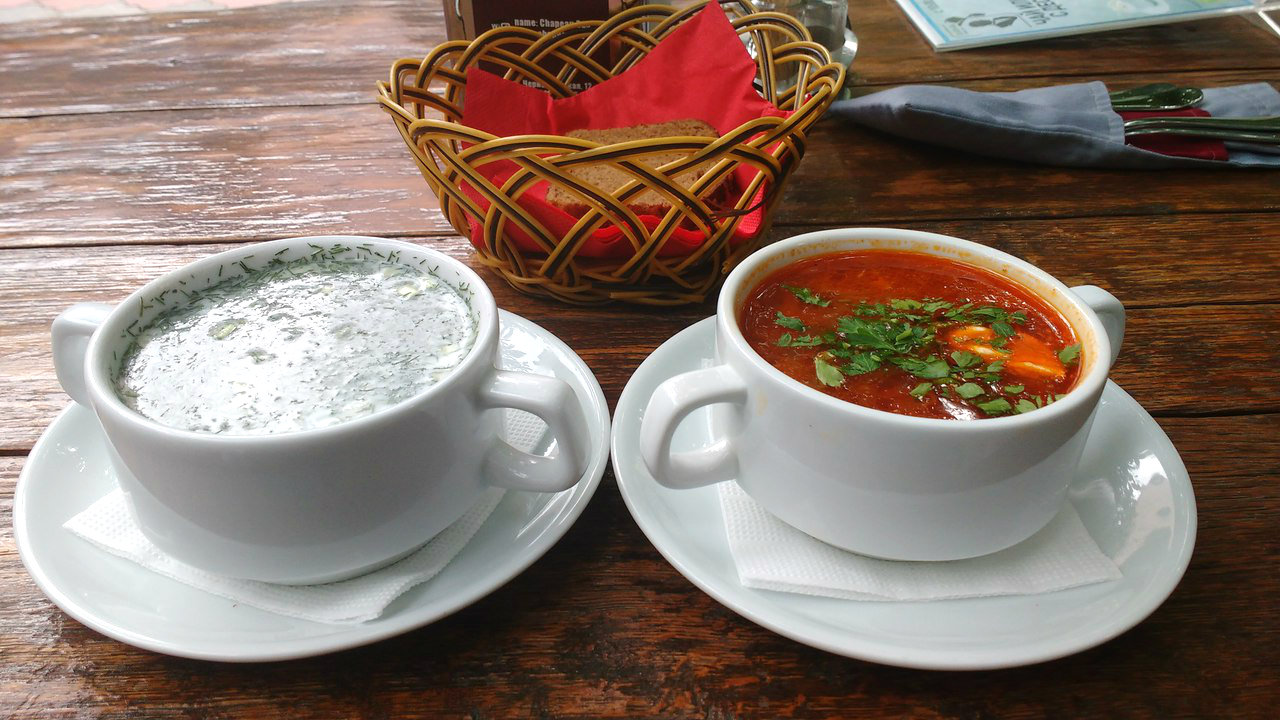 Lunch №1

Lunch №2

Advantages
Disadvantages
Advantages
Disadvantages
Salad

Interesting taste, something like a Russian salad Dressed herring

–

A good mix of vegetables, a lot of mushrooms

–

First course

Ham gives an unusual taste

Too cold for chilly weather
Nourishing

Fatty and without meat in it

Second course

Schnitzel was juicy

Rice has a good taste, but some dried up grain

Mild and tasty stuffed cabbage rolls. Potatoes was pretty good

–

Beverages

Pretty good

–

Pretty good

–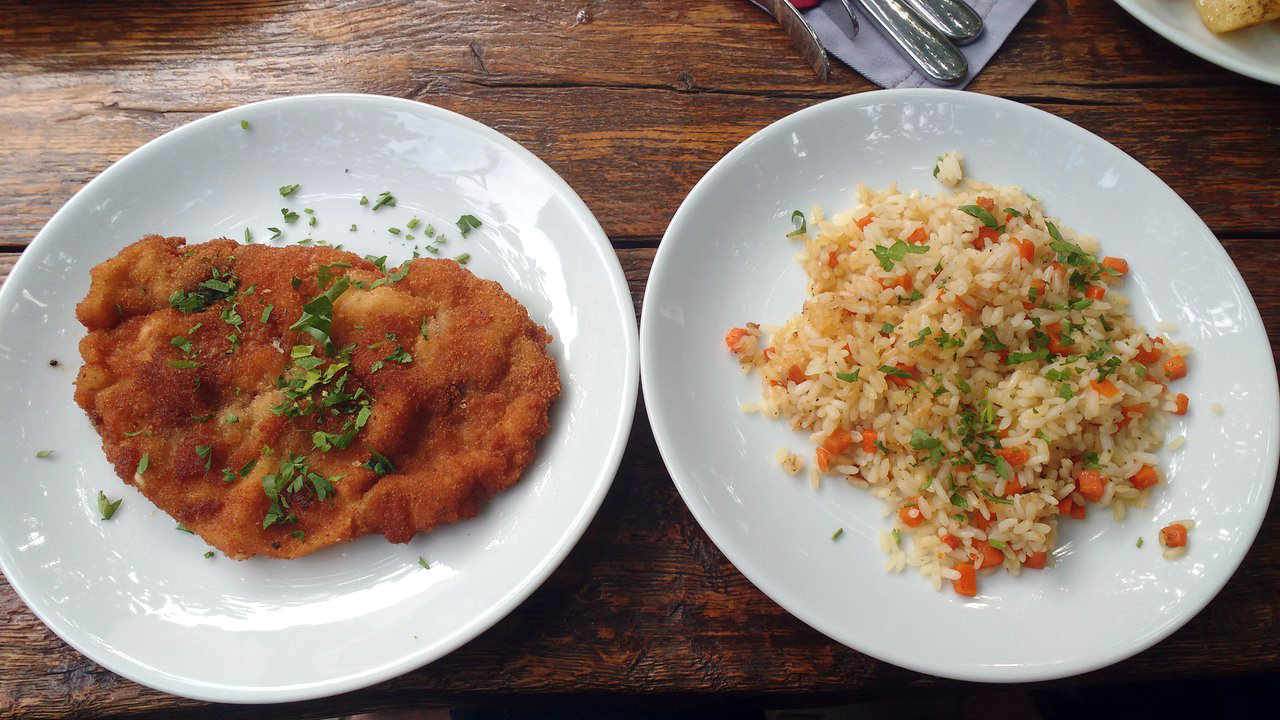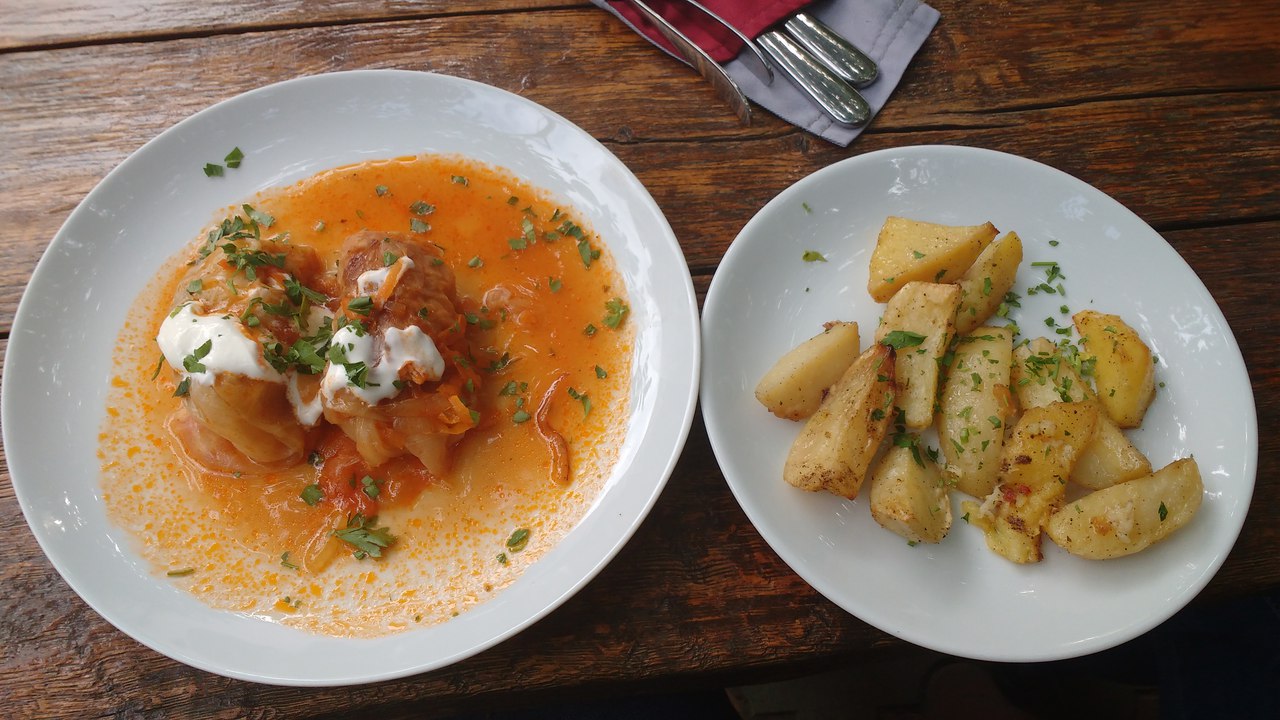 Service. The waiter was attentive, nice and very friendly. He knew the menu well, took away the dirty dishes and brought new meals on time.
Interior. The restaurant has several rooms and a summer terrace with fountain. Bright hall with upholstered furniture inside. There is also a banquet room and a VIP room.
Location. Chernyshevska street 12.
Type of cuisine. European and Ukrainian cuisine.
Music. Pop.
Smoking. Forbidden (allowed only on the summer terrace).
English menu. ✗
English-speaking staff. ✗
Parking. ✗
Free Wi-Fi. ✓
Payment. Cash and credit cards (Mastercard, Visa).