The most popular and optimal accommodation for a trip is considered hostels, where everything is available for a comfortable stay at an affordable price. The Kharkiv Times found out what are the most popular hostels in Kharkiv, how much is bed and what services they provide.
1. Art-Hostel Hosmos
Where: Kontorska Street, 16
Colourful hostel Hosmos is located 150 meters from the Lopan River, in the city center. Traditionally, the cost of accommodation includes free Wi-Fi. For those who do not trust their roommates there are lockers.
It offers a shared bathroom. Most rooms are equipped with air con. Among the original services: bike rental. Distance from the hostel to the train/railway station is 1.6km and to the airport 13.9 km.
Price: a bed in a shared room with ten beds – 80 UAH, a bed in a room with four beds – 95 UAH, a double room with a single bed and a shared bathroom – 230 UAH.
Telephone: 093 636 10 20.
2. Sana Hostel
Where: Pushkinska Street, 43
Sana Hostel is in a 15-minute walk from Freedom Square, two minutes – from the Architectora Beketova metro station. Here you will find modern rooms, decorated in a refined style, with air conditioning, flat-screen TV and a private or shared bathroom with a shower.
Bed can be rented in a room with seven beds or in a double room of business class with one bed or two single beds.
By the way, here the guests can prepare the food directly in the room, equipped with a kitchenette with a microwave and a kettle.
In addition, the owners of the hostel offer interesting leisure: play board games, spend time in the library, as well as a solarium, fitness center and massage services.
Railway station is in 20-minute of subway ride.
Price: from 176 to 504 UAH
Telephone: 057 751 83 41.
3. Labamba
Where: Sumska Street, 96
Labamba is modern cozy hostel is decorated in the style of youth. There is a large kitchen-dining room with necessary appliances, and 4 bathrooms with shower. For large companies – rooms with bunk beds, lockers and air conditioning.
Note: boys and girls are housed separately, but there are double studios for couples. The recreation room has a TV, magazines, newspapers. Free Wi-Fi.
Price: from 90 to 250 UAH.
Telephone: 057 706 08 26.
4. Dream mini Hostel Kharkiv
Where: Yaroslava Mudrogo Street, 14/65
Mini-hostel Dream Kharkiv is located in the center of Kharkiv, the nearest metro stations – Pushkinska and Universitet. It's provided free Wi-Fi and TV.
All rooms have a wardrobe and air conditioning. The shared kitchen provides microwave oven, cooker, electric kettle and all necessary utensils. Also there is a shared bathroom.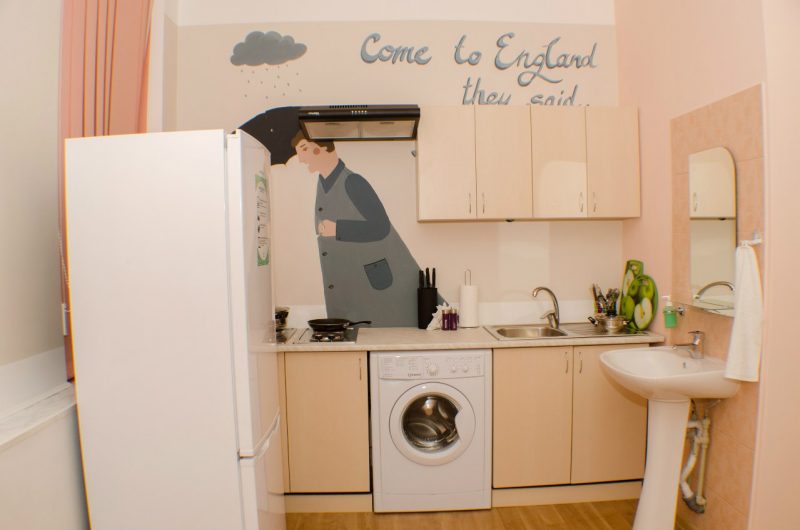 Conveniently, the reception is open around the clock.
The distance to the Kharkiv international airport is 10 km.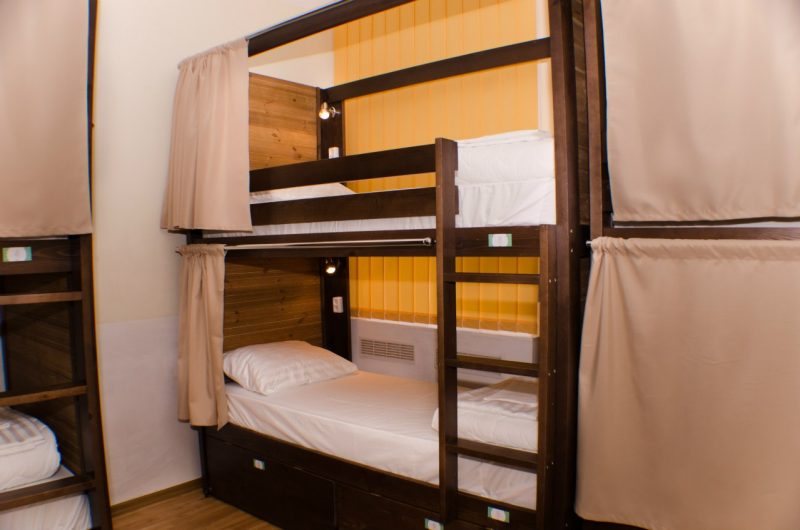 Price: bed in a shared room for men and women with ten beds – 100 UAH, a bed in a room for men and women with eight beds – 110 UAH, bed in a 6-bed room for women – 120 UAH.
Telephone: 067 184 21 31
5. Hostel Pletnevsky
Where: Kuznechna Street, 13
Pletnevsky hostel is a ten minute walk from the metro station "Maidan Constitutsii" – in the heart of the city. The hostel offers – rooms with air conditioning, a shared kitchen and, of course, free Wi-Fi.
Each room is decorated in a classic style with wooden floors. The shared bathrooms have shower facilities. Fully equipped kitchen includes a stove and fridge. In addition, in a five-minute walk from the hostel there are several cafes and restaurants for every taste and budget.
Railway station is located at a distance of two metro stations from hostel, and to the airport – 9.5 km.
Price: a bed in a room with six beds – 100 UAH, double room with two separate beds – 285 UAH.
Telephone: 095 877 57 26.
Hopefully this review will help you to have a great time in Kharkiv.