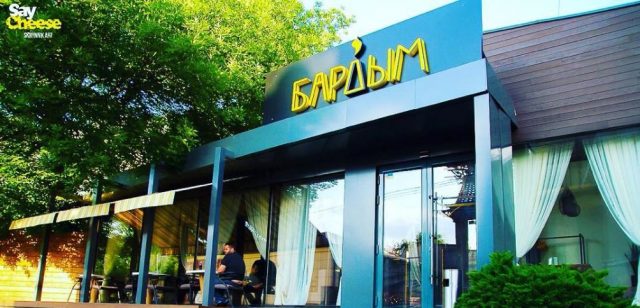 Time. till 16:00 (along with breakfasts)
Price. 79-99 UAH.
Menu. As you remember, we have already been to this restaurant on Darvina Street.
This one, on Rymars'ka, opened later, so we decided to test this location as well.
The restaurant offers a choice of four dishes in each position including four drinks. Dessert not included. The restaurant type serving here combines with delicious meals of mainly Asian cuisine (restaurant's specialization). You can also choose the lunch size and the meals included: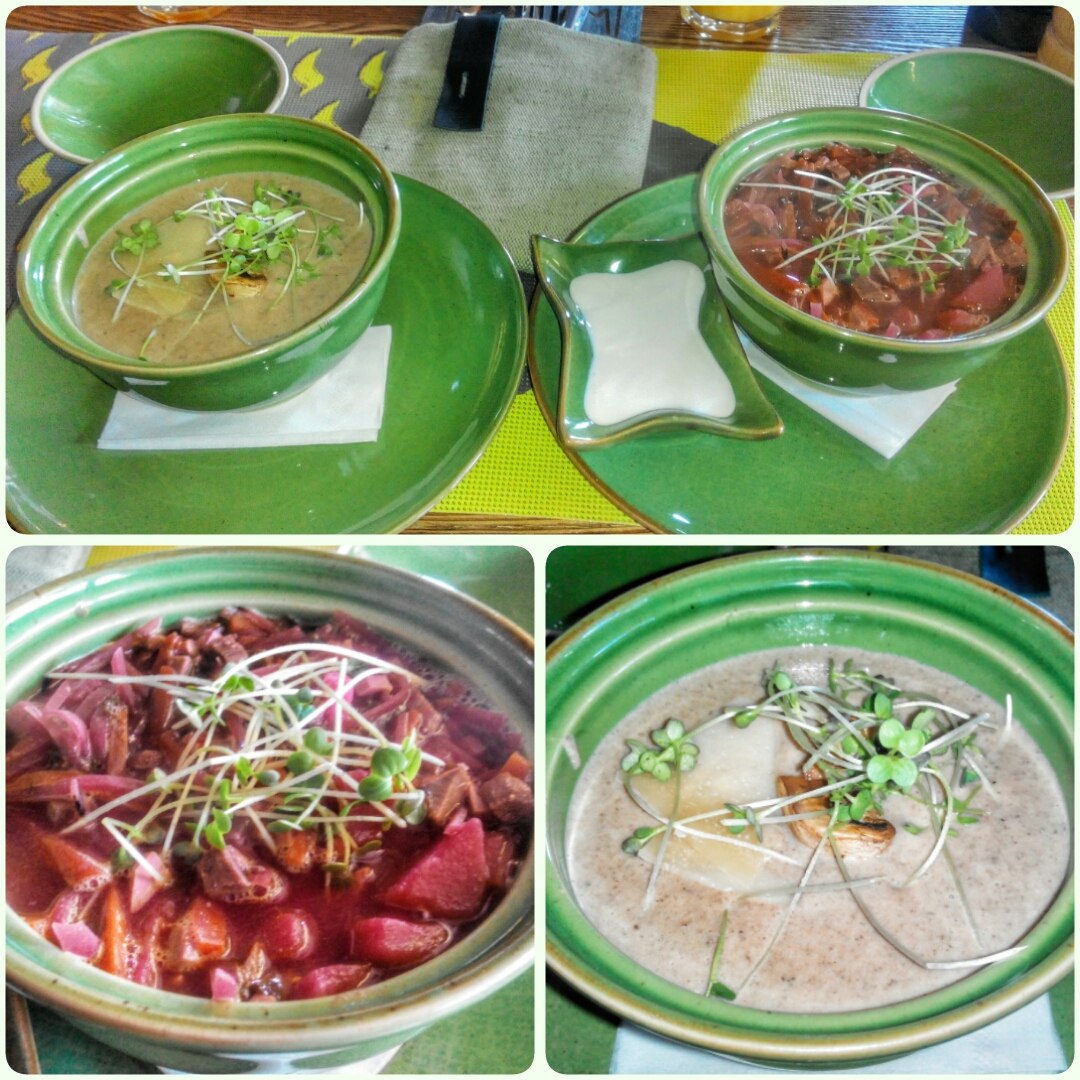 main course + salad (79 UAH)
main course + soup (79 UAH)
soup + salad (79 UAH)
main course + soup + salad (99 UAH)
drink included in every lunch
We have tried two lunches: a small and a big one, so that's what we got:
First course. Green borsh and mushroom cream-soup.
Salad. Funchoza and Greek Salad with home feta cheese.
Main course. Pork with wok vegetables in Beijing style.
Beverages. Uzvar and orange fresh.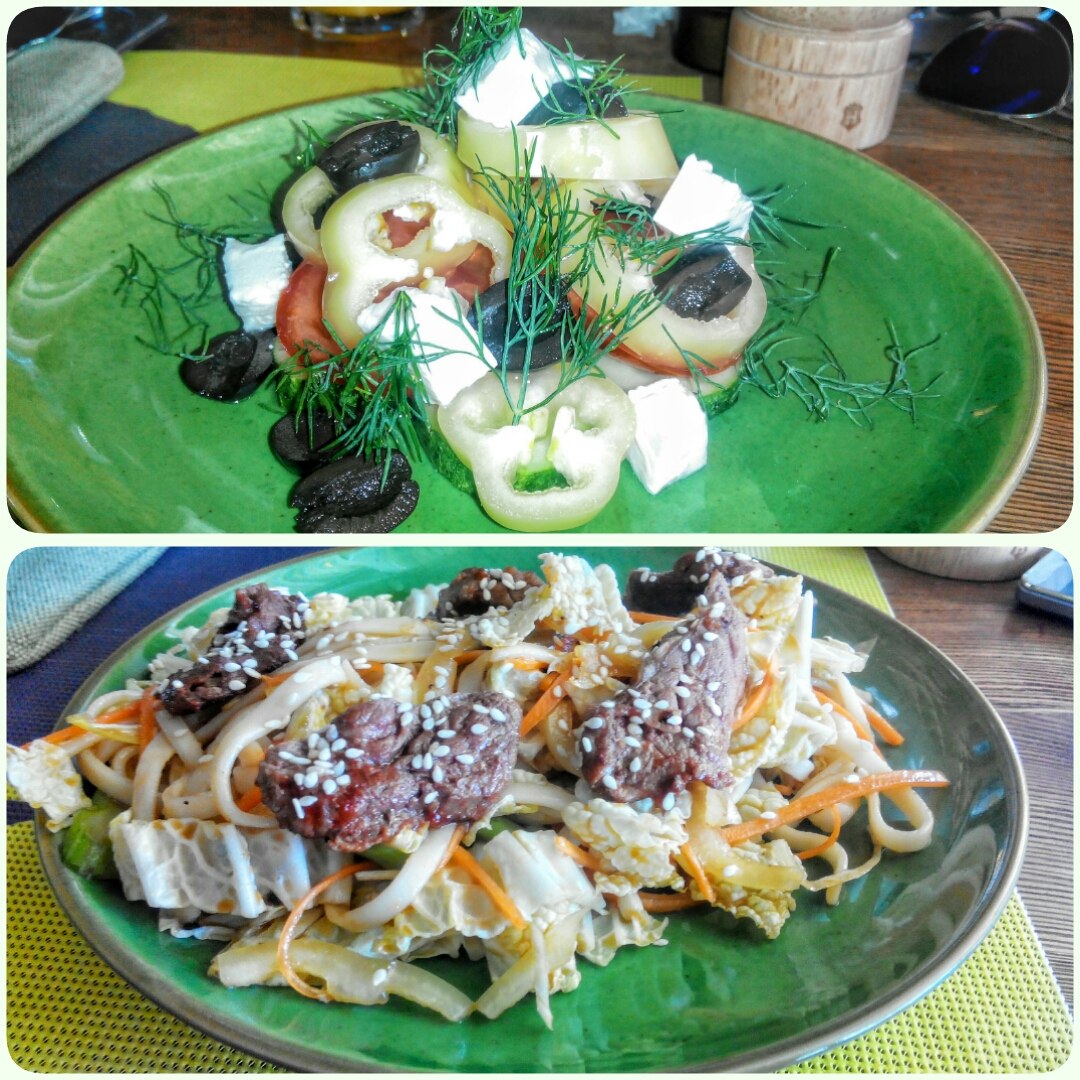 All the meals were very tasty, salads and main courses with nice sauces, not spicy. Soups just fantastic, especially the cream soup! The Funchoza salad looked like the main course – big, nourishing, with many meat pieces. The fresh juice instead of packaged one is a symbol of good quality place.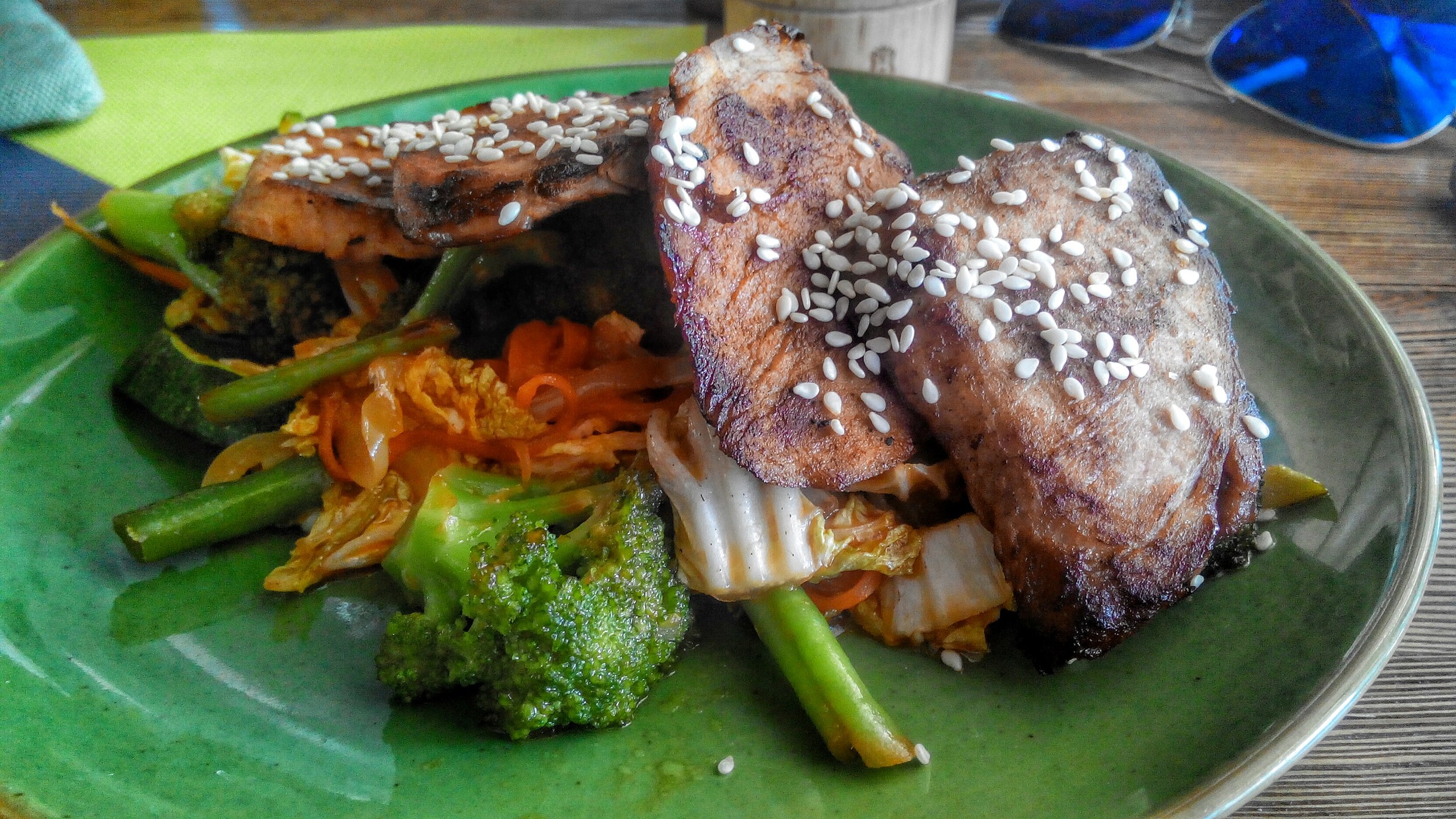 In addition, we were advised to try a very special dessert from the main menu. It was a wonderful caramel cake served with some sour jam (probably cranberry). It was very light, with small nut pieces inside.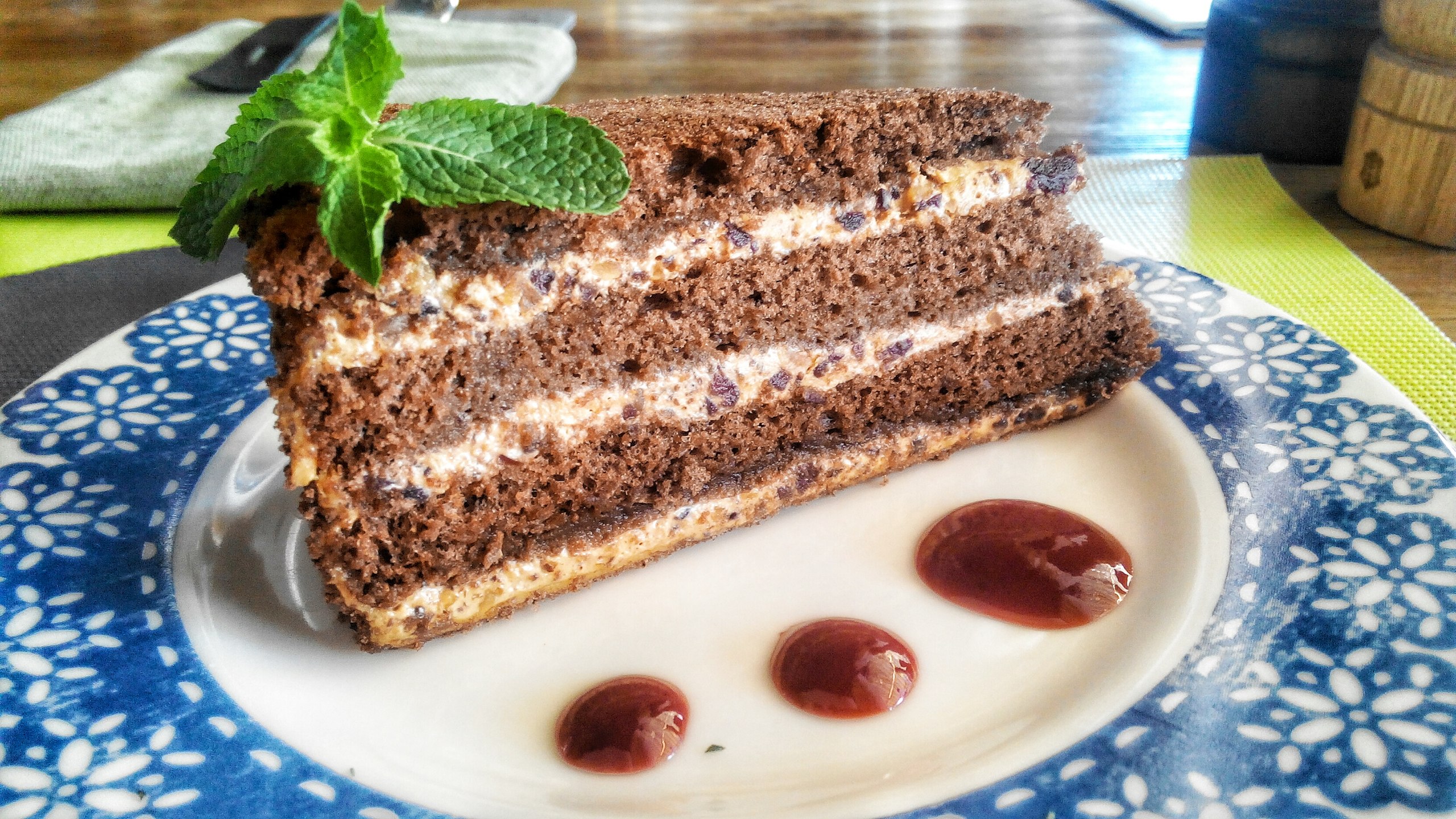 Service. The waitress was very friendly, smiling and attentive, provided good advice, took away the dirty dishes on time. We got the drinks instantly and the first meal in 15 minutes – good result!
Interior. It's easy, without any big or small elements, just a nice empty casual. The furniture is comfortable. Outside there is a small summer terrace with a place for smoking. Nice view on the old opposite building on Rymars'ka.
Location. Center. Rymars'ka Street, 8a.
Type of cuisine. European, Asian, Ukrainian, big offer of cocktails in the bar.
Music. Pop, club.
Smoking. Hookah only.
English menu.✗
English-speaking staff. ✗
Parking. ✗
Free Wi-Fi.✓
Payment. Mastercard, Visa.
Other offers: BARDYM also offers good breakfasts till 16.00 (59-79 UAH).
Summary. This place offers perfect lunches for reasonable pricing while the service is also at a high level. The location is just the heart of the city with some old historical buildings nearby, along with parks and the main city street. We have put 4.5 as BARDYM not yet offers English menu and the English speaking staff. Still this is one of the best lunches you can get in the city center (especially if you are a hookah fan).