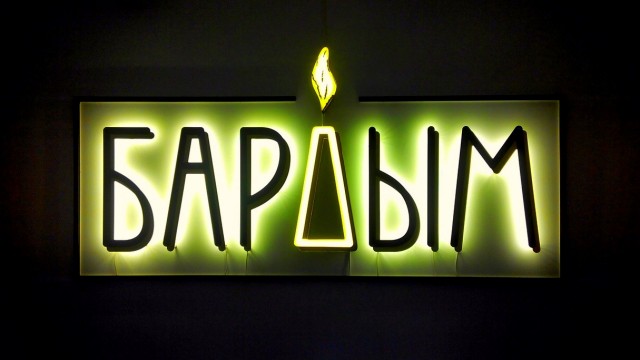 Time. 12:00 – 17:00.
Price. 69 UAH.
Menu. Business lunch includes any soup from menu (actually only two of them for now: chicken and mushroom cream-soup) and any burger/salad/second course, so you may combine the menu as you wish, which is definitely a big benefit, though the menu does not have too many positions.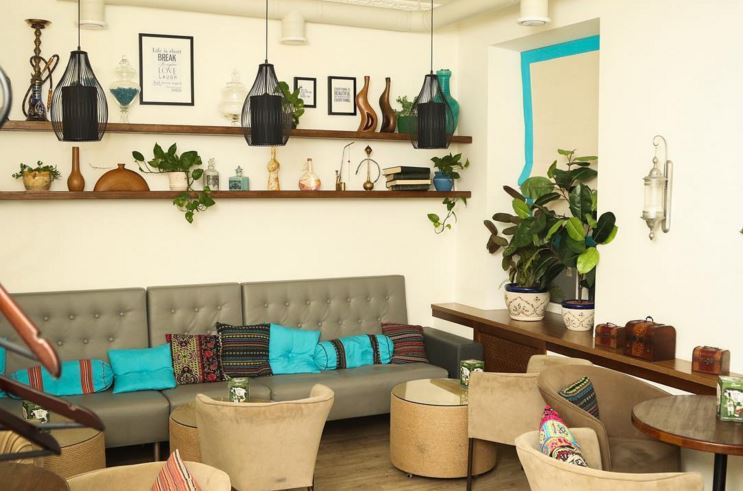 So, you may choose a salad:
Halloumi (a type of vegetarian salad with halloumi cheese as the main ingredient, nuts, orange, spices, greenery);
Big Moroccan;
Not Caesar;
Second course:
Tyahan (Fried Rice With Chicken And Vegetables);
Omlet
Shacks – Burgers & sandwiches:
Burger (beef/chicken/lamb);
Club sandwich;
Lavash roll (beef/chicken/lamb)
We picked up Chicken cream-soup + Lavash roll with beef and Mushroom cream-soup + "not Caesar" Salad. We were really charmed and amazed by the cream-soups. They were just perfect. The chicken soup had a surprise inside – fried brinza (salty cheese made from sheep's milk). Awesome rich taste with bright flavor of salted spices made both soups extremely delicious. Lavash roll had two big beef cutlets with a pleasant grilled smell, Chinese cabbage, tomatoes, salted cucumbers and spices (of course!). The salad was ok and really like typical Caesar salad with the different sauce (cheese instead of Caesar one) – there were many big chicken pieces with the same good grill flavor, but we have some suggestions to make the salad better: the tomatoes could be cherry as they are more sweet and the sauce seemed a bit bitter.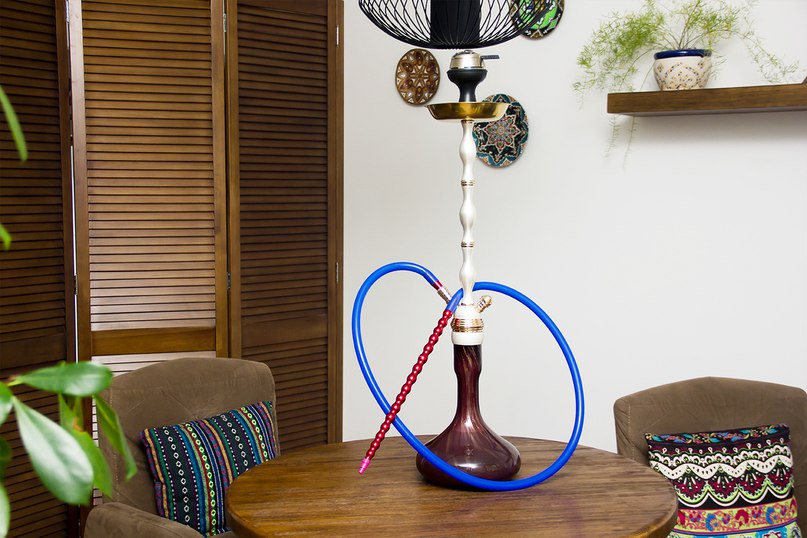 In general, all the meals contain pretty much spices (but not too much) and actually that is what you should expect from Asian cuisine. However, if you are not a fan of cilantro – watch out! Many Asian dishes have it as an ingredient.
Beverages. Unfortunately, the lunch menu does not include any drinks but if you enter this hookah bar before 17, you get an attractive discount for hookah (80 for the cheapest one and 140 for the best one; pricing depends on the type of tobacco). This offer also includes free tea – any from the menu. The tea ceremony here is a real ritual, you should definitely try and enjoy it. For example, we have chosen "milk oolong" and it had a bright taste even after 5-6 tea brewing. The menu contain a variety of tea from all over the world as Asian traditions advice to combine hookah with tea only.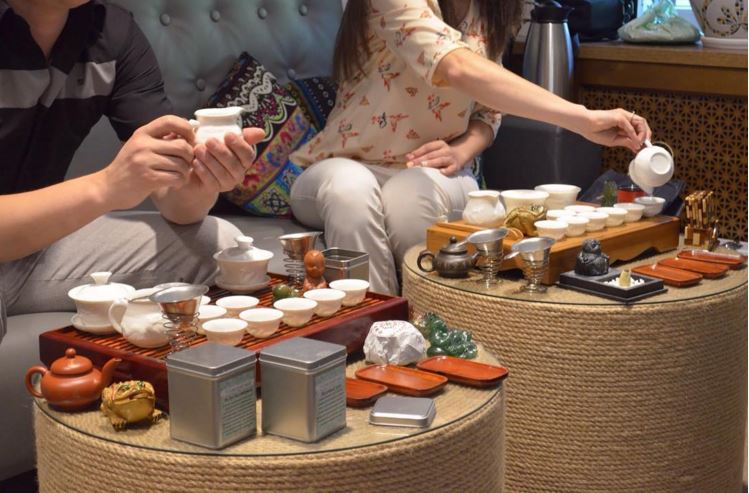 Service.  Staff generally was very polite and tried to give useful tips on the menu. Unfortunately we did not enjoy the recommended hookah – it was too sweet and got bitter very quickly, though we picked up the most expensive tobacco, so that was a huge disappointment for the place specialized on hookah.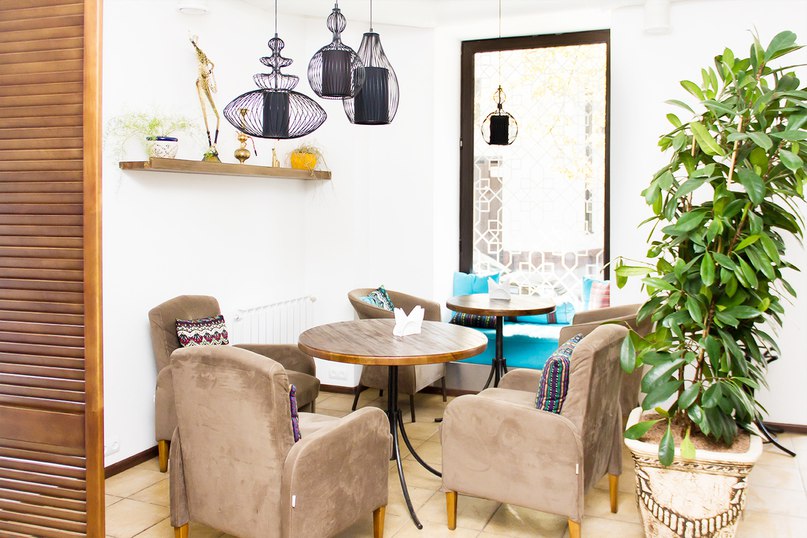 We had to wait about 30 minutes for our order and also found our that several positions from the menu were absent. At the same time, the waiter brought the orders simultaneously – and this is a sign of a good restaurant service. Unfortunately, cutlery were not provided for lavash and it was difficult to eat it without them (if you wish to stay tidy). After we sit on the table, the waiters did not put pepper and salt, but quickly brought them on demand. Bardym always has many visitors, so the staff is not enough for very quick serving. Anyway, they do their best!
Interior. Advantages: Bardym has a fresh and attractive interior. There are two rooms, bright and comfortable inside. There are many live flowers and greenery. The style is Eastern but minimalistic. Disadvantages: The rooms are small, and a strange tree in the middle of the room steals space. Despite a huge number of cooker hoods, the rooms have hookah smog and there are some smells from the kitchen.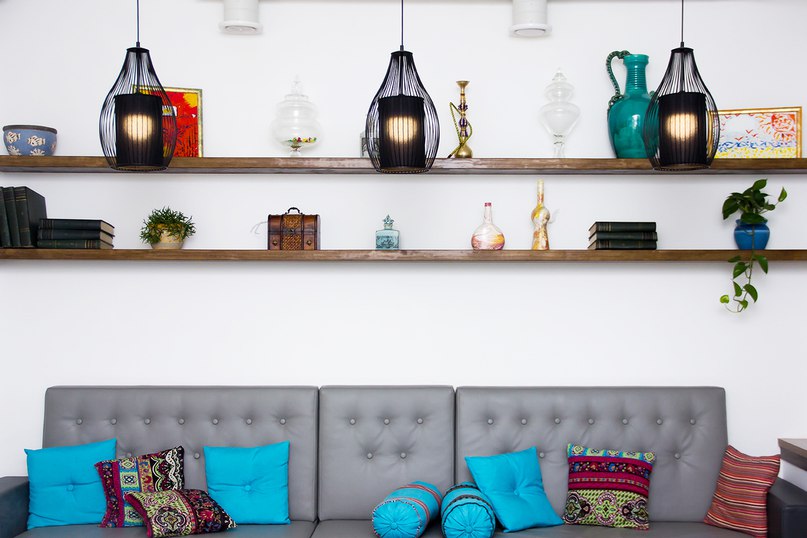 Location. Drvina Street, 1, next to the monument to "Lovers" and Square of Architects.
Type of cuisine. American, Asian.
Music. No
Smoking. Hookah.
English menu. Cocktails are duplicated in English.
English-speaking staff. ✓
Wi-Fi. ✓
Parking. ✗
Payment. Cash and credit cards cards Mastercard, Visa
We would recommend this place for a good service and democratic pricing. It offers good, not trivial business lunch for those enjoying Asian cuisine or fast food. We could put 4,5 but will rate it 4 for hookah disappointment. Hope to have a better one next time.
Enjoy your life!