The staff of the Museum of Archaeology at the Karazin University together with the employees of the reserve "Belskoe settlement" (Poltava region) found about 30 gold products of Scythian times, informs Mediaport (RU).
"Such a number of precious objects found in one burial mound are unique for the Left-Bank Ukraine. Among the treasures – needle, pendant, items to decorate ladies' clothes, engraving with the image of a mountain goat and other things," noted the university.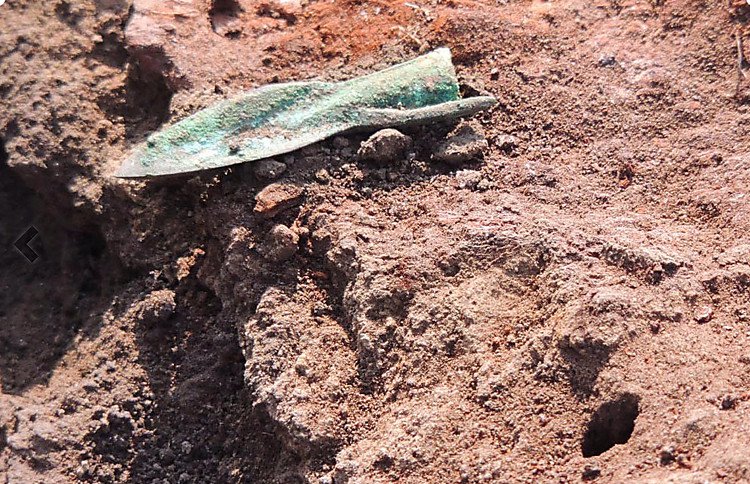 Archaeologists also found a bronze arrowhead of Peloponnesian type, a pottery vessel and large fragments of stucco molding dishes. All items are dated around VII century BC and belong to one of the first burial Belskoe settlement.
"This is a unique find. The first – on Belskoe settlement haven't found similar graves before, secondly on the entire left bank found plaques with images of animals, but this style is found for the first time," said the head of the expedition Irina Shramko.
Thus, found artifacts expand the range of sources for the study of the Scythians, who lived on the territory of Ukraine.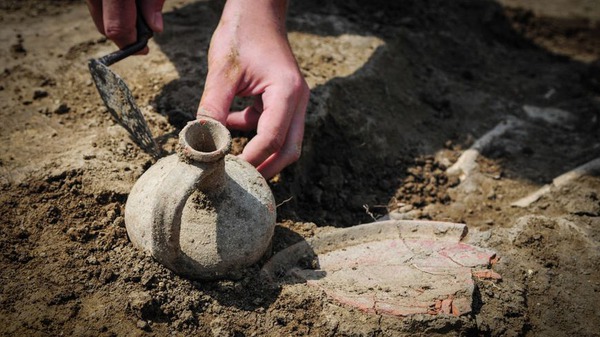 Findings will be stored in the Museum of Archaeology in Karazin University.
BACKGROUND: Historical and Cultural Reserve "Belsk" was created in 2005. Archaeological researches of Belskoe settlement and monuments on its territory last for more than 100 years.
The Scythians were a large group of Iranian, inhabited large areas in the central Eurasian steppes from about the 9th century BC until about the 1st century BC.
Other post: Largest Scythian burial mound found in Kharkiv region.