A young sportswoman from Kharkiv has won a clutch of medals in weightlifting, reports Vedomosti (RU).
"Kharkiven Irina Deha has loudly announced herself on the world stage. In April, she won the adult European championship in weightlifting and now returns with a gold from the Junior World Championship," said Sergey Khristoev, deputy head of the Department of Youth and Sports of the Kharkiv region.
Despite her young age, Deha is only 20, she has won two gold and one silver at the World Junior Championships. Performing in the weight category under 75kg, she won the highest step of the podium, raising a total of 254kg in the double-event.
In addition, the Kharkiven received "little gold" for a successful burst of the weight of 116kg and a "little silver" for lifting in a push weight of 138 kg.
"This junior world championship was even harder than the European championship among adults. But thanks to the support of the Regional State Administration, the Department of Youth and Sports, as well as Sports College, where I was able to prepare well. The result of this training is a gold medal. It is most important," commented Irina.
At the airport champion and her coaches Valery Nikulin and Eugene Shilov met honorary delegation headed by Khristoev.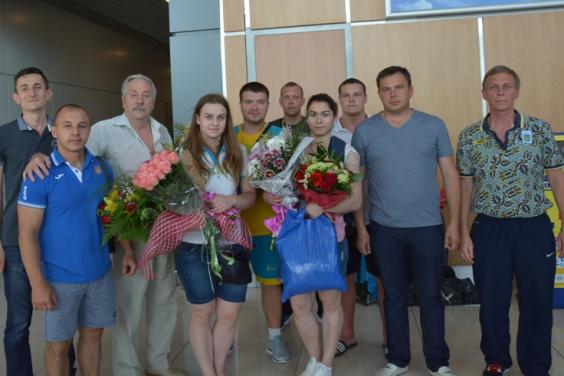 The Junior World Championships was held in Georgia from June 23 to July 2.
We also recommend you read A Kharkiv powerlifter set up a world record, Professor of the Kharkiv University became a triple world champion in kickboxing and A Kharkiv woman became a silver medalist of European Chess Championship.