Reconstruction of the Kharkiv zoo will involve divisions of the territory for animals to inhabit and enjoy their climatic zones.
Architect-designer Maya Polivanova spoke about the future of the zoo at a meeting on the zoo overhaul (RU) organized by Kharkiv Mayor Gennadiy Kernes.
The zoo will be divided into zones of the Far East, Australia, the African savannah, the Amazon forest and others (see graphic). There will also be a large petting zoo area of 5,200 square meters.
Gennadiy Kernes said the reconstruction should also take into account the comfort of visitors. Hence, the plan includes nearly 12 square meters for parking spaces, a new WC and information centers.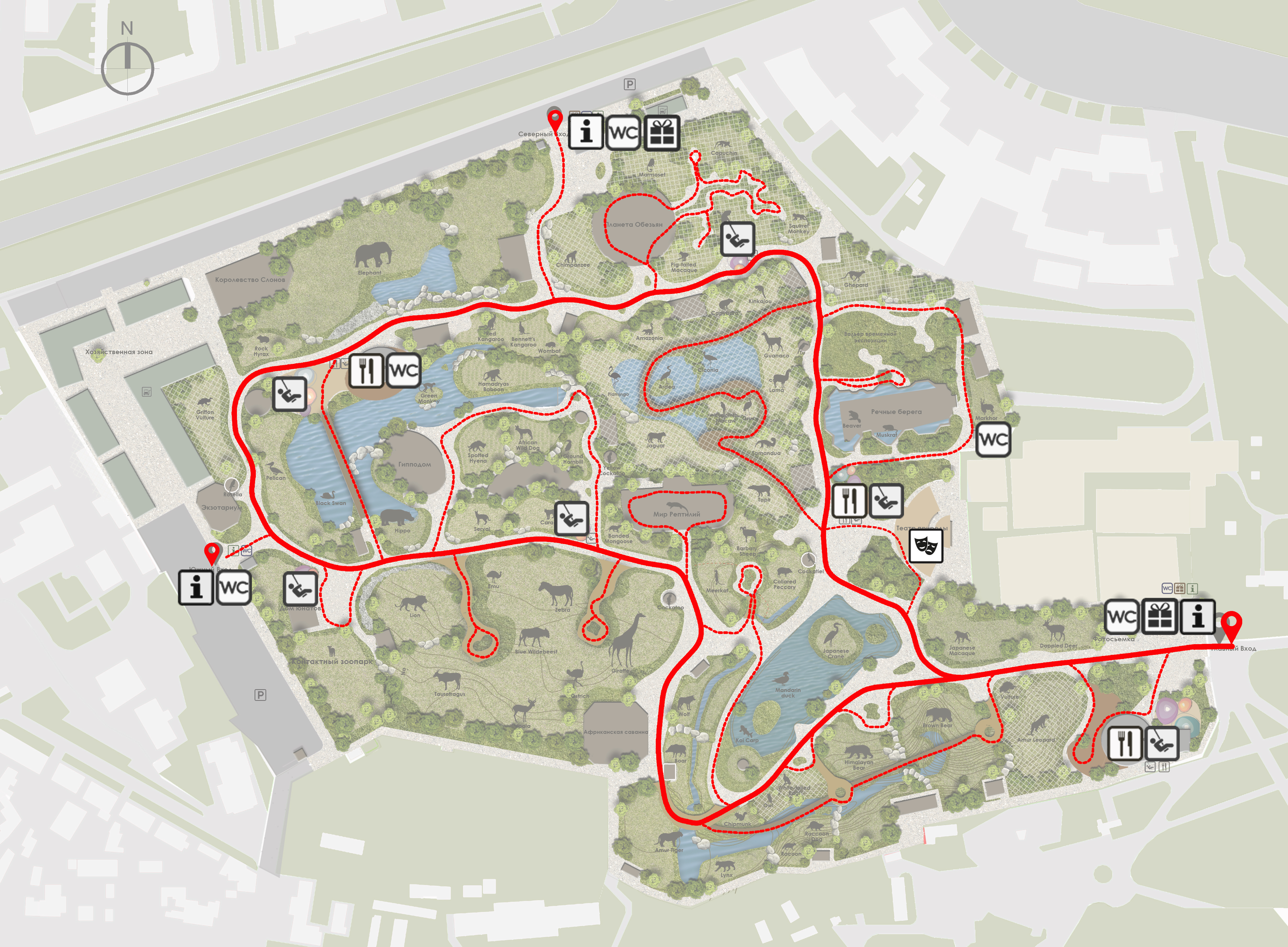 BACKGROUND: The city allocated 23 million UAH for the zoo's reconstruction and 5 million UAH for animal feed.
We also recommend you read: Kharkiv Zoo to get major overhaul, Feldman ecopark to present cheetah to Kharkiv Zoo, Tiger cubs born at Feldman Ecopark.