Gastronomic Festival LUKfest will be held May 28 in the courtyard of the Museum of Literature, announced "Vgorode" (RU).
Enthusiasts and professional restaurateurs will gather and treat guests with interesting food and drinks.
Bao-burgers, pita bread with various fillings, Vietnamese soups and nem rolls, meze snacks, jerked meat with the accompaniment of crafting beer, steam dumplings, and, of course, coffee will be available. All this, and something else, you can eat and take with you this Saturday.
"The purpose of Lukfest is development of gastronomic culture in our city. Food brings people together, and good food makes this unity more enjoyable. We like to watch the growth of our participants, for example, last September the staff from the shop of crafting beer Craftbeer Store brewed beer right on the festival, and for today they have opened two pubs, which will also be presented at Lukfest," said festival coordinator Daria Spasova.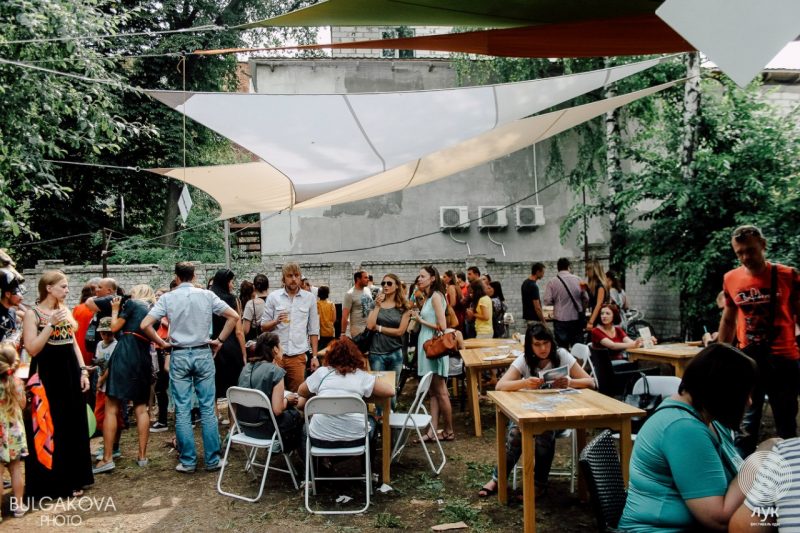 Active pastime is scheduled from 13.00 to 19.30, then at 20.00 will be a screening of the French comedy "The Wing or the Thigh".
Where: the courtyard of the Museum of Literature (Bagalia Street, 6)
When: May 28, from 13:00 to 22:00
Price: 20 UAH.
We also recommend you read On weekends Kharkivens will join the World Restaurant Day and The chefs and barmens will surprise Kharkivens during the Street Food Fest.