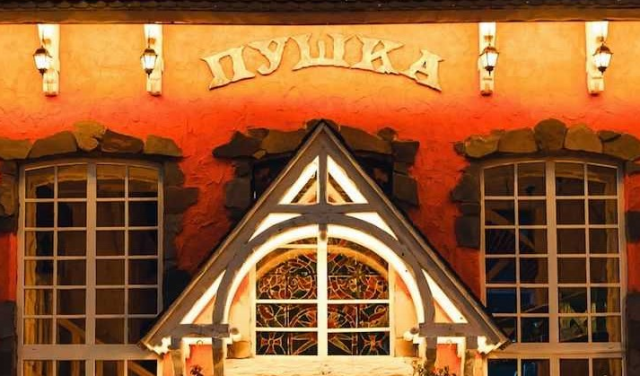 Time. 12:00 -18:00.
Price. European lunch – 69-89 UAH, Pan-Asian -79-99 UAH.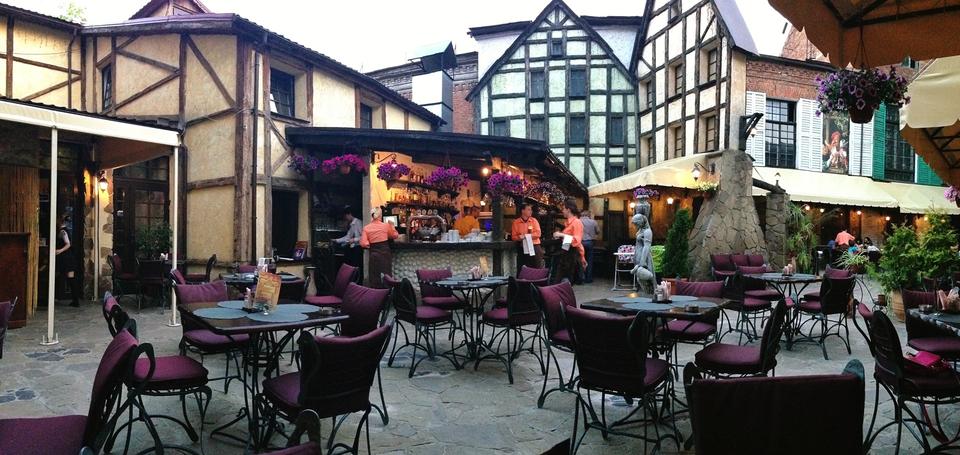 Menu. It offers 2 types of menu: the European and Pan-Asian (light, medium, massive). Drink and 2 flat cakes are included only into European menu. Dessert is not included in any lunch. We ordered 2 kinds of European (massive) and 1 Pan-Asian lunch (massive).
European №1: Greek salad + soup with pike "meatballs" + chicken curry with mashed potato + juice.
European №2: Salad with chicken + cream soup of the day (cauliflower) + vegetable casserole with mushrooms in cream sauce + juice.
Pan-Asian salad with crispy salmon + salmon cream-soup + buckwheat noodles with chicken.
– Salad. It is outrageous that the Greek salad was without a key component – the feta cheese.
Salad with chicken was more salad with greens, because the chicken pieces were very small. But in general, the taste quality was at a high level. We were really pleased with the salad from the Asian menu: bright and unusual taste, a lot of crispy salmon pieces and flying fish roe. Salad was perfectly complemented by the sauce.
– First course. The soup was nourishing; pike quenelles – tender and tasty. Cream of cauliflower soup was not unleavened. Cream soup with salmon had rich fishy taste and delicious flavor, the shrimps inside were a pleasant surprise.

– Second
course. Brightly chosen combination of spices have given the chicken a delicious flavor and taste, but the mashed potatoes were not soft and airy. Vegetable casserole actually was fried potatoes with mushrooms, besides sour cream sauce was not enough. Buckwheat noodles, as befits the Asian cuisine, pleased with a bright flavor, though some may find it too salty. However, this is to be expected from the dishes with such a component as soy sauce.
Beverages. We ordered juice and ginger tea (tea not included in the menu). Tea had a strong ginger flavor, it was served together with natural honey – we liked it. However, the price of tea was rather too high IMHO (65 UAH).
Service. The waiter was very attentive, giving advice, he hasn't mixed orders.
! Before our visit to the restaurant, we had contacted the administrator. She answered all the questions promptly, provided online menu very quickly (unlike "Koritza", it took over a month for them to answer us in the social networks). Well done, PUSHKA!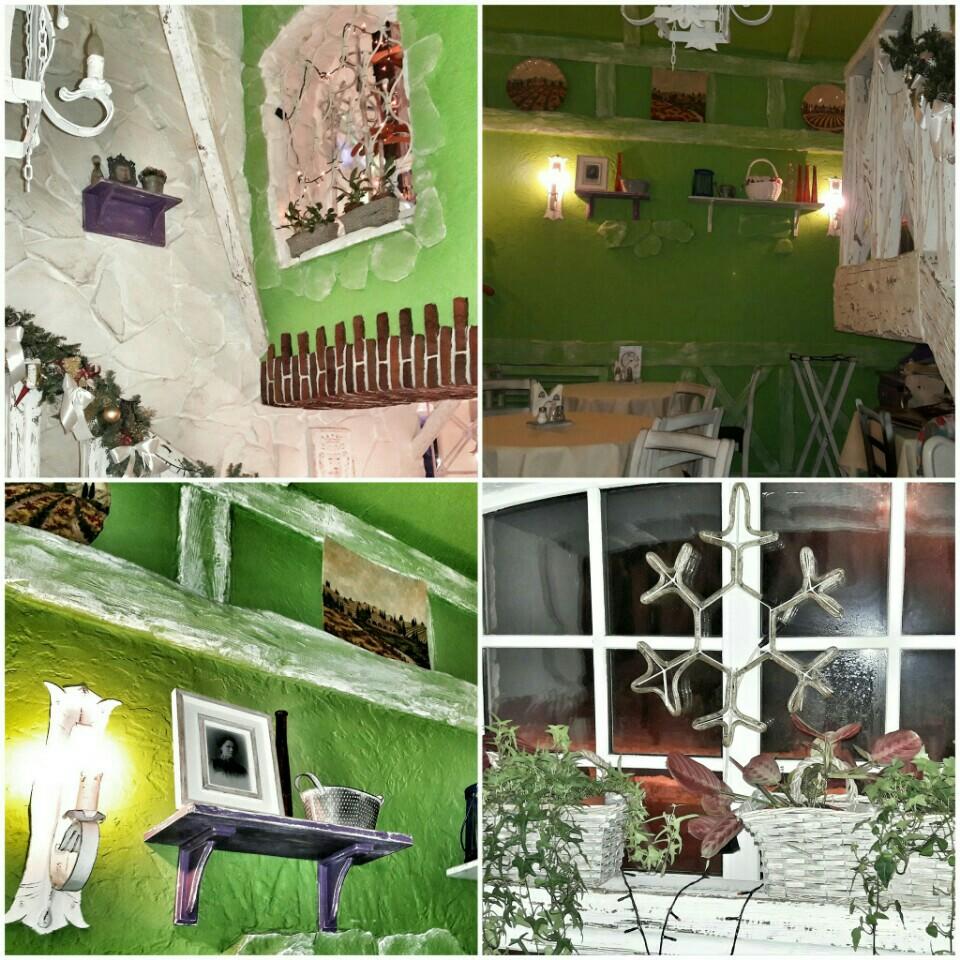 Interior. Made in "Provence" style, it combines simplicity and comfort. The restaurant consists of three levels. Summer terrace in the inner courtyard creates an atmosphere of an old European Square.
Location. Centre. Pushkins'ka street, 31.
Type of cuisine. French, American, Italian, Pan-Asian and other.
Music. Gentle background tunes without words.
Smoking. Forbidden, allowed on the terrace.
English menu. No.
English-speaking staff. Yes  (not everybody)
Wi-Fi – unfortunately, it did not work.
Parking. Street parking
Payment. Cash and credit cards cards MasterCard, Visa* 
*Discount Program "Guest of honor" in the network of restaurants "Syndicate of taste." (by the way 44 Favorite place is also the member of the network). 
It is worth mentioning that the restaurant provides a lot of special offers: discount on fresh oysters, discounts for  phone orders (10%) and  via mobile application (-20%); other season menu (Lenten menu); you can also make an order from the lounge bar menu "Almond", located on the 2nd floor of the restaurant complex.
The Pan-Asian menu was awesome, so we were ready to put 4,5 (which is currently the highest mark we ever had – see The Pacific Spoon restaurant lunch review) but the European menu makes us feel to put a 4. Also the Wi-Fi needs improvements. Anyway, the  "Pushka" restaurant  is a good choice!