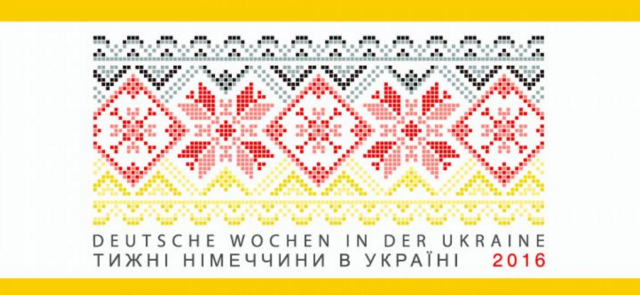 On Wednesday, September 22,  the Week of Germany in Ukraine began in Kharkiv, reports project organizers.
German Week is a joint German-Ukrainian project, which aims to increase cooperation on culture, education, science and economics.
It is focused on the development of the city, urban space and the various aspects of decentralization: economic, cultural, environmental, etc.
Key areas of German Week in Kharkiv will be:
Urban decentralization (Series of workshops, presentations and lectures)
Innovative solutions for urban, social entrepreneurship and the creative economy (presentation of student projects, a series of workshops)
Transformation in Medicine (medical talk show)
Creating agroclasters for guarantee of sustainable product supply to cities (Agroforum)
The development of energy efficiency and renewable energy sources (the forum "Bioenergy, energy and agribusiness")
Find a detailed program on the website or on FB (UA, DE).
The organizers: The Consulate General of Germany in Donetsk (office in Dnipropetrovsk); Consul General Wolfgang Mёssinger and Honorary Consulate of Germany in Kharkiv and Consul Tatiana Gavrish.
We also recommend you read: Kharkiv gingerbreads start to supply to Israel and Germany, Ambassador of Germany came to Kharkiv, Kharkiv hosts international festival of social initiatives and new music.