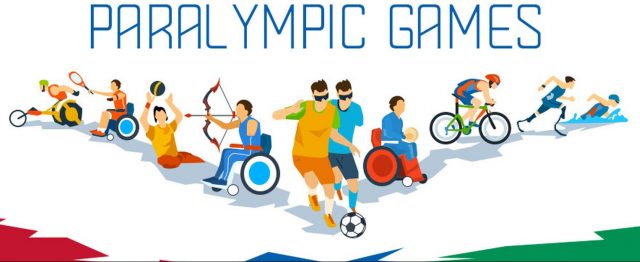 Ukraine took third place in the medal standings at the XV Summer Paralympic Games at Rio de Janeiro, its best ever placing.
The country won 117 medals (41 gold, 37 silver, 39 bronze) in the medal standings, behind China with 239 medals — 107 gold, 81 silver and 51 bronze. Second was Great Britain with 147 medals: 64 gold, 39 silver and 44 bronze.
2016 Summer Paralympic medal table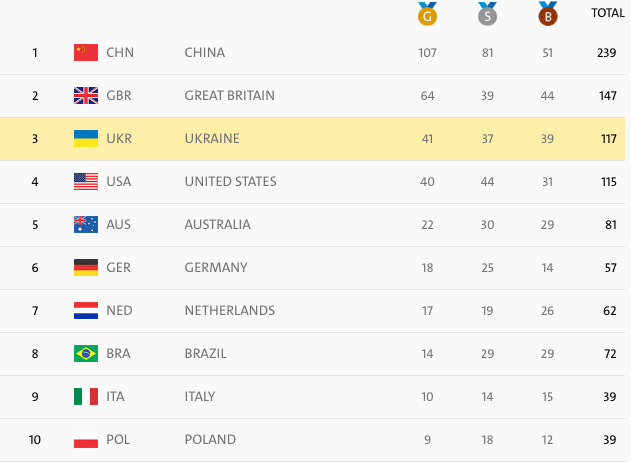 Kharkiv swimmer Maksym Krypak took second place in the medal standings among athletes winning five golds. Another swimmer Ievgenii Bogodaiko won 9 medals – the best result at this championship.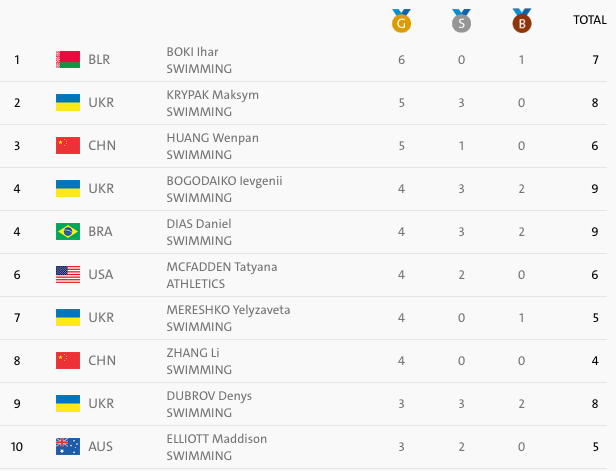 Our paralympians will receive 40,000 USD for "gold", 26,000 USD for "silver" and 18,000 USD for "bronze".
BACKGROUND: The 2016 Summer Paralympics are the 15th Paralympic Games. It's the major international multi-sport event for athletes with disabilities. The Games lasted from Sept 7-18 and included 22 sports. Seventeen Kharkiv citizens were among 172 Ukrainian athletes taking part.
We also recommend you read: Kharkiv athletes strike gold at Paralympics, Ukrainian Olympians earned more than 22 million UAH in Rio 2016, Ukraine "worst performance" in summer Olympics in its history.