Developers of the project "Strafy GAI" (traffic police fines) released an application that allows users to pay a fine for traffic violations online, reports AIN.UA (RU).
"The app was created for iOS to support the fight against corruption and for the convenience of citizens. With it you can make a payment in a couple of clicks and immediately receive a receipt," explain the authors of the application.
To do this, you only need enter the resolution number, the amount, the name and e-mail and to transfer the amount of the fine on account of the State Treasury through LiqPay.
The team is now engaged in technical ability to work with databases of the Ministry of Interior directly. In the future, it will, in addition to the payment of fines, receive notifications of fines, test yourself on the basis of "penalty box" and get an official confirmation from the Interior Ministry the fine is closed.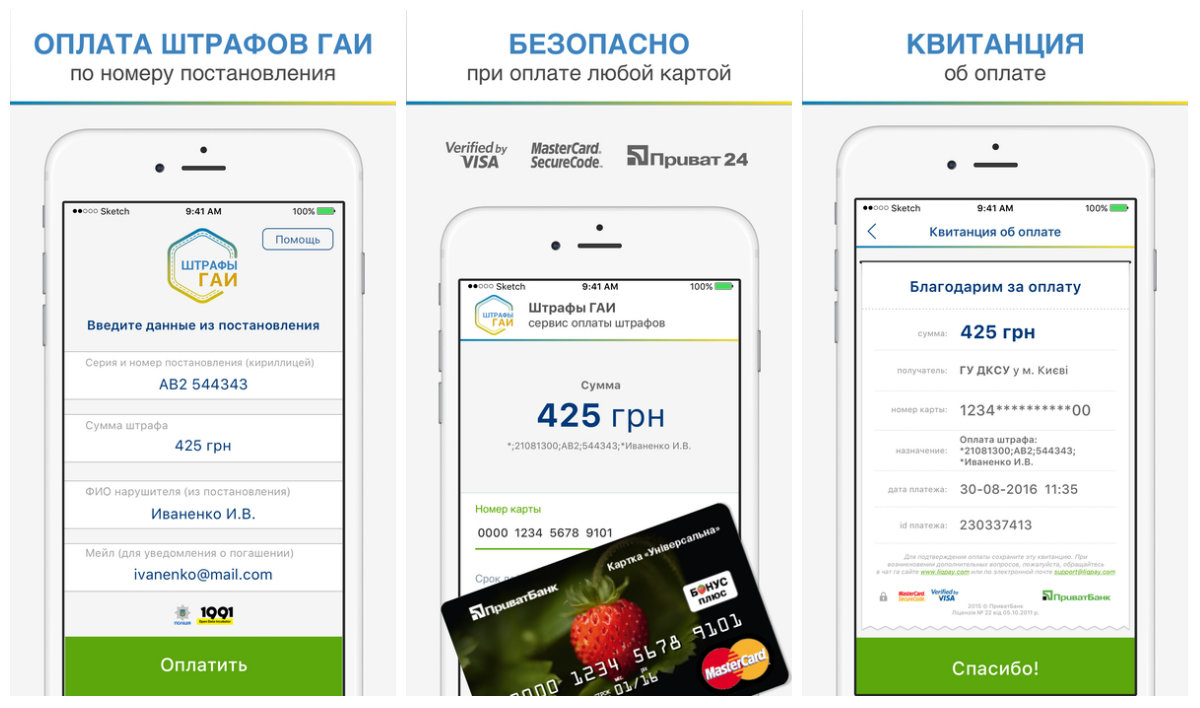 BACKGROUND: The application was published in early September, now it has got in the top 10 free apps in the category "Finance" Ukrainian App Store.
Alternative to application is the payment at the bank, on the sites of payment systems or through patrol terminals. Such methods are not always convenient, because you have to stand in line, fill out detailed questionnaires on websites, etc.
We also recommend you read: Ukrzaliznytsya plans mobile app for ticket sales, Two Ukrainian projects poised for NASA Space Apps Challenge, Competitive application to Instarepost was created by Kharkiven.