Today, September 2, marks 20 years of the Ukrainian national currency. Hryvnia replaced Ukrainian karbovanets and became the national currency of Ukraine in 1996.
Coupon-karbovanets transformed into hryvnia at a ratio of 100 000 BEF = 1 UAH.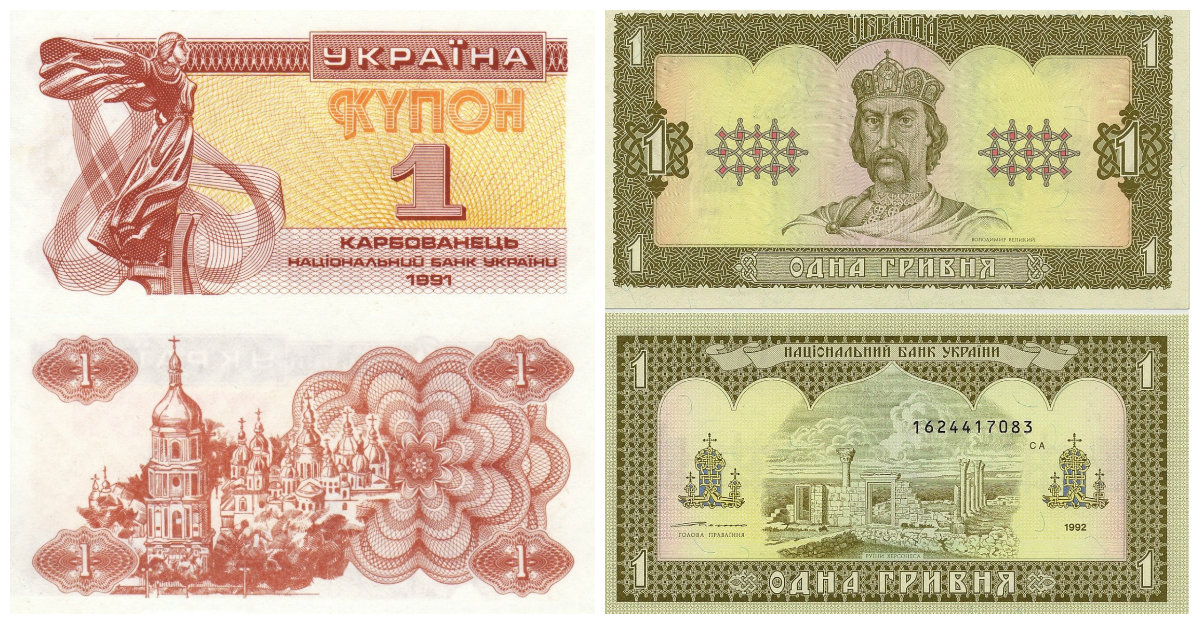 In accordance with the presidential decree of Leonid Kuchma on August 25, 1996 "On monetary reform in Ukraine" the hryvnia was introduced as the monetary unit on September 2.
Currently in circulation, coins with nominal value 1, 2, 5, 10, 25, 50 cents and negotiable — 1 hryvnia. The coins present the coat of arms and the name of the state, a vegetative ornament and the year of coinage; on the reverse the denomination and a plant ornament.
BACKGROUND: In April 1991, independent Ukraine needed new currency, so work began. The design of the hryvnia was developed by Ukrainian artists Vasyl Lopata and Boris Maksimov.
Interestingly, the first samples of the Ukrainian currency were manufactured in Canada, in 1992. At the same time France, Italy and Canada printed new banknotes — the hryvnia. In 1992-1993 during the operation "Shield of Ukraine" containers with the new currency were transferred to Ukraine by sea and by air.
Metal coins were made at the Lugansk cartridge plant.
In 2013, Ukrainian hryvnia was named the most beautiful currency in the world. The Commission for aesthetics of the International Financial Bank has came to such conclusion.
It is noteworthy that such title the hryvnia is booked for the second time. First Ukrainian currency has been recognized as the most beautiful in 2008, the same year noted that the hryvnia – the most durable banknote in the world.
At the same time, according to the Big Mac Index, Ukrainian currency is most undervalued in the world now.
We also recommend you read: NBU strengthens hryvnia, but waits for the IMF tranche, National Bank lifts currency limits, Kharkivens will receive more than 1 million hryvnias.