September 2-9, in Kharkiv, will bee the biggest festival of young Ukrainian art – Non Stop Media VIII, informs Dozor.
In mid-July, the jury selected 10 best projects, which will be demonstrated in Kharkiv starting September 2. The projects will be presented in several exhibition spaces in the city: VOVATANYA, COME IN, HudpromLoft, ART AREA 'DK', Ampersand food & art, International House, Municipal Gallery.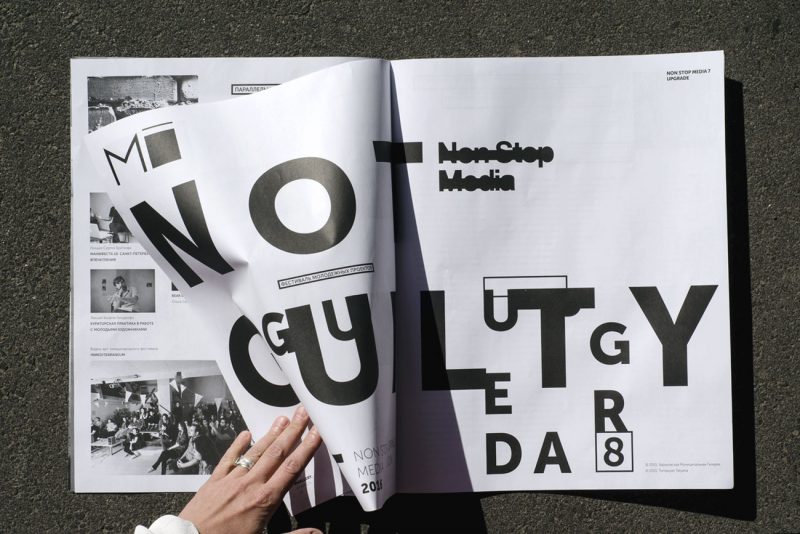 According to organizers, the main objective of the festival is stimulation of young authors to project creativity in contemporary art. During the competition, the author must demonstrate the ability to implement projects with a clear concept and inner logic.
The festival winner will take part in a monthly residence at Polish gallery Arsenal and take part in the Odessa Biennale of Contemporary Art in 2017.
A presentation of the projects in the framework of Non Stop Media program will interest everyone.
Among the highlights of the program – Night performance with the participation of Ukrainian, Polish and British artists on September 3 at the Garden Shevchenko; the screening of video art of the Austrian festival Ars Electronica, lectures of German curator Rachel Rits-Volloch, performances of Kharkiv musicians, Sergei Zhadan and "Dogs in Space", and much more.
Admission to all events is free.