Half of urban trams and 47 trolleybuses in the most densely populated districts of the city were 'switched off' on August 27 by Kharkivoblenergo, reports Kharkiv City Council.
Deputy director of Infrastructure Evgeny Fedorchuk said, as a result of the disconnection, six substations that provide transport power to key city areas were still without power.
This is the second power outage of urban electric transport in 14 days. The first was August 14.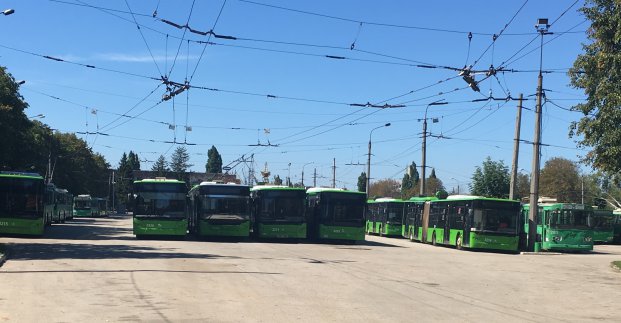 The reason is the debts of public utility (PU) Gorelektrotransservis to Kharkivoblenergo. City officials try to reconcile urban services.
Kharkiv Mayor Gennady Kernes, commenting on another power outage of Gorelektrotransservis, said:
"I don't understand the actions of Kharkivoblenergo leadership that deprives Kharkivens of legal right to move around the city by trams and trolleybuses. The claims put forward by the company's management, shouldn't affect the ability of citizens to move freely around the city. We believe their actions are illegal, and support the initiative of the governor Igor Rainin, that the competent authorities sort out the situation and return Kharkivens urban electric transport services in full."
Debt of Gorelektrotransservisa is 47 million UAH. Company settlement rate was 1% since the beginning of the year. In fact transportations are carried out at the expense of Kharkivoblenergo.
At the moment, electric transport in Kharkiv has resumed.
Feel free to check our recent posts: State sells up in Kharkivoblenergo and Electricity becomes more expensive again.