In the Kharkiv region in Chuguev military unit arrived the President of Ukraine Petro Poroshenko, Minister of Defense of Ukraine Stepan Poltorak and others, reports Status Quo (RU).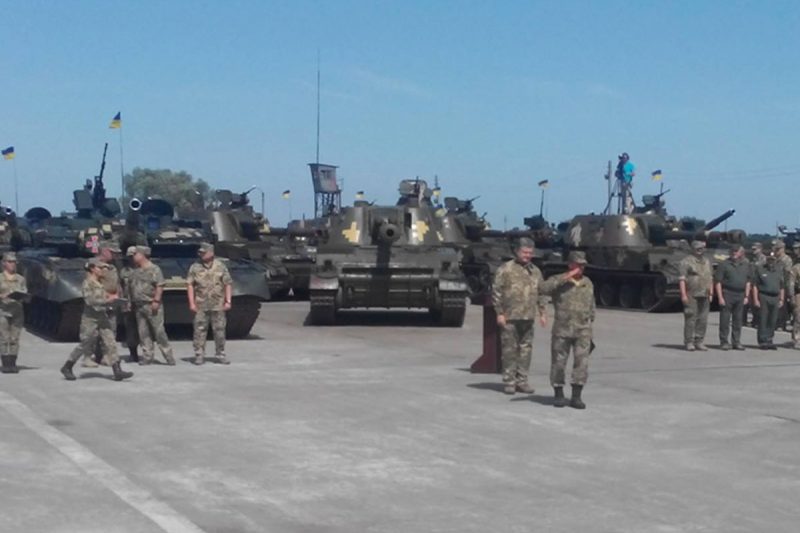 The president thanked soldiers and volunteers, and claimed Ukrainian troops can easily defeat any attack.
"We all remember when there were no armored vehicles and tanks, and we were fighting only for the spirit of patriotism. But we survived. Now we are almost completely technologically armed," stressed the president.
Poroshenko noted that in 2016 the Armed Forces of Ukraine (AFU) received over 1,000 pieces of military equipment. According to him, the Western partners have transferred about 700 units, including thermal imaging and radar systems.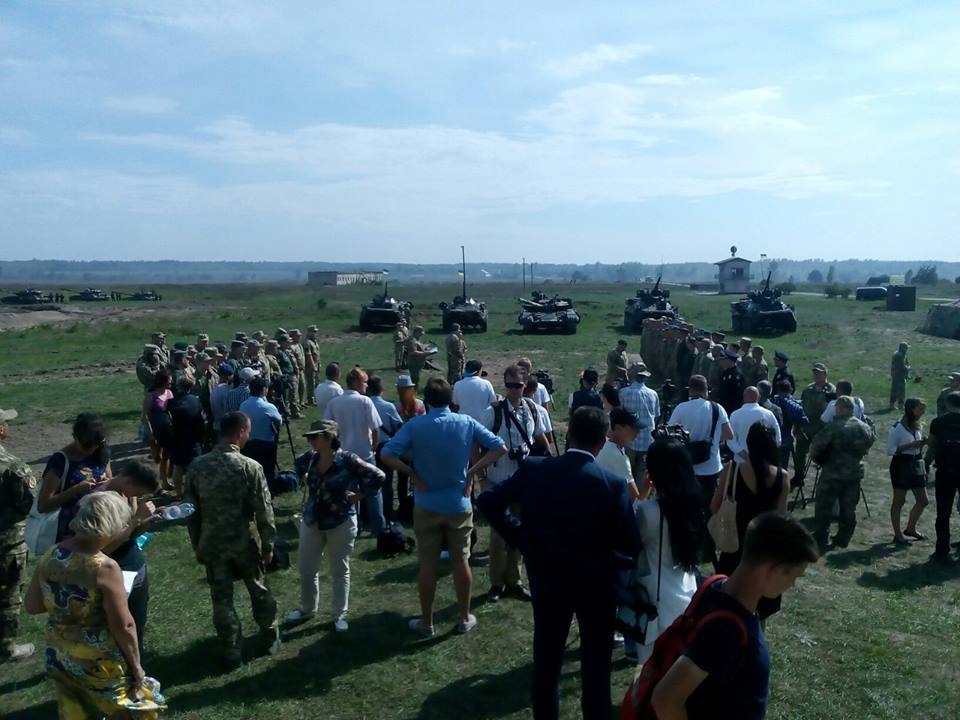 "Today we give 141 pieces of equipment. It can perform any task. And you, officers and soldiers, effectively use it. We will continue to show the people military equipment, that people see where their taxes spent," said Poroshenko.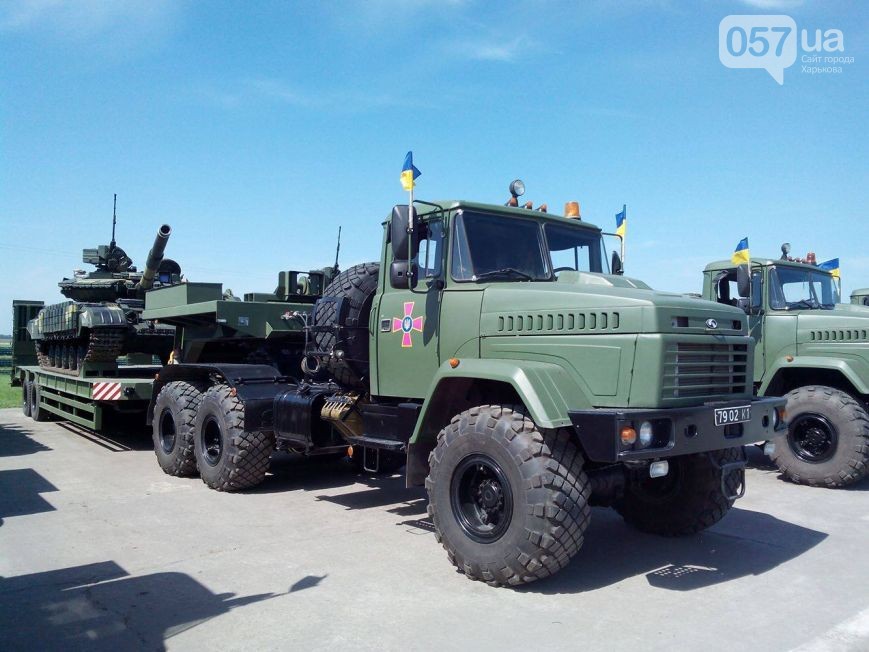 Among the "gifts" – the aircrafts SU-27, MiG-29; helicopters MI-8MSB, tanks T-80, T-64BV, armored vehicles BTR-80, BTR-3DA, BMP-2, artillery systems, self-propelled anti-aircraft weapon, radars, vehicles and other equipment.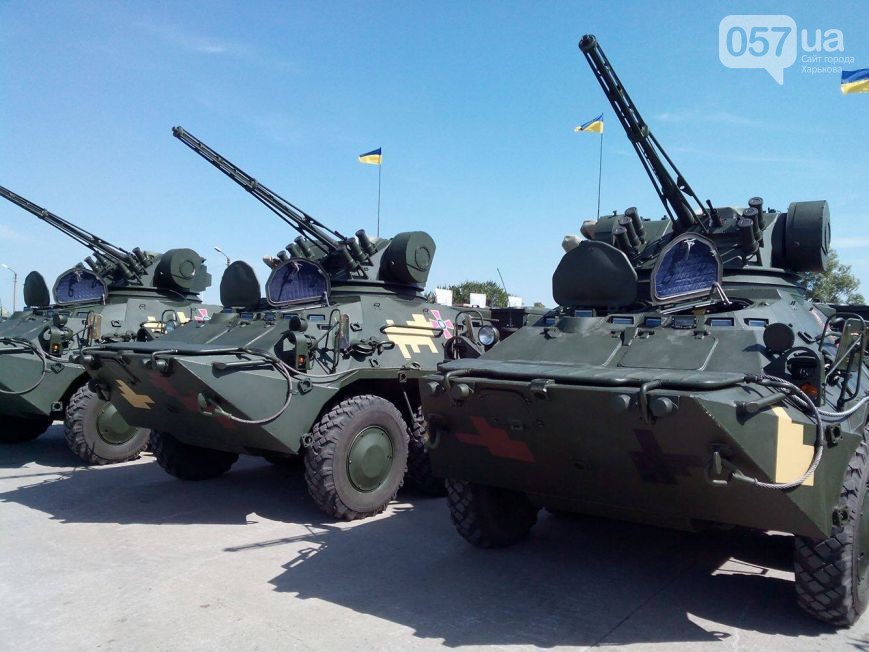 Poroshenko also congratulated everyone with National Flag Day and Independence Day of Ukraine, and gave the military and civilian staff of the APU keys of 26 apartments.
Other post: Ukraine President in Kharkiv today.