A new attraction in the style of the ancient Egyptian temple Luxor was opened on August 20 at Gorky Central Park of Culture and Recreation, 057 informs (RU).
The attraction is a mirror maze – a network of intricate corridors with different levels of difficulty (extreme and simple), also includes a funhouse with false mirrors and the so-called "da Vinci's room". In an extreme maze the corridor length is about 100 m, in a simple – half as much.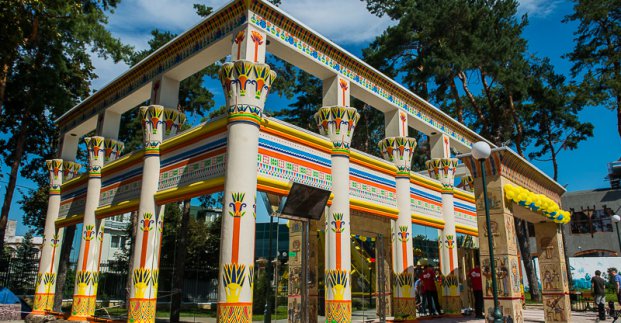 The area of the new attraction is 120 sq m. It is constructed with blind alleys and turnings so that it is difficult to find a way out.
At the opening of the attraction, Director of Family, Youth and Sports Alexey Chubarov, tried the maze.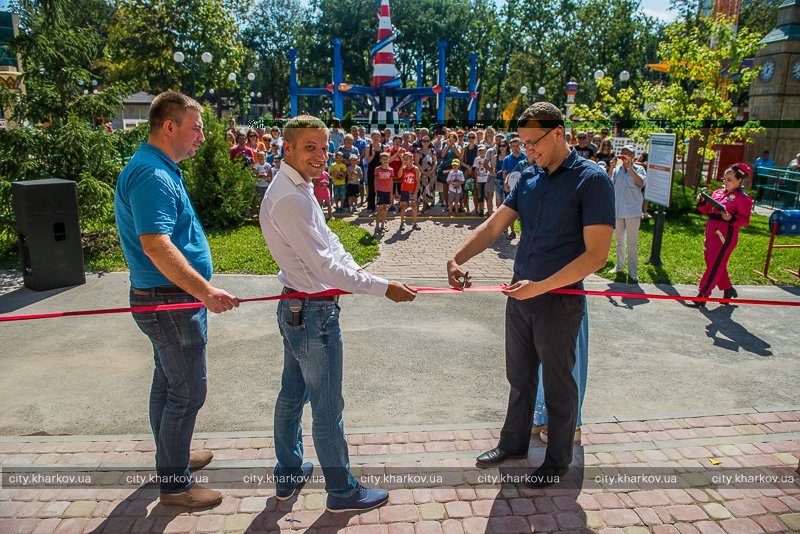 "It's great that in the best amusement park in Ukraine there is another point of interest. This is a good, new attraction where you can have fun, as well as get a certain dose of extreme. I am sure the maze will be very popular among visitors," said Chubarov.
The attraction is completely safe as the mirrors are armoured. Operators help those who strayed in maze to find exit with the LED track.
The maze is open daily from 11:00 to 23:00, ticket price: 50 UAH.
Other posts: On City Day Kharkivens will sing in English, The clip of the famous Ukrainian singer was filmed in Gorky Park and Kharkiv Disneyland arranges fun weekend.