Kharkiv joined the All-Ukrainian action "Flag of Ukraine – the flag of peace!"
As part of the action on Constitution Square appeared a floral flag of Ukraine.
According to the organizers, such flags of flowers were created in all regions. They will become part of the overall national flag of Ukraine, and on August 23, the 25th anniversary of the national flag, they will be gathered into a single unit at the National Museum of Folk Architecture and Life of Ukraine.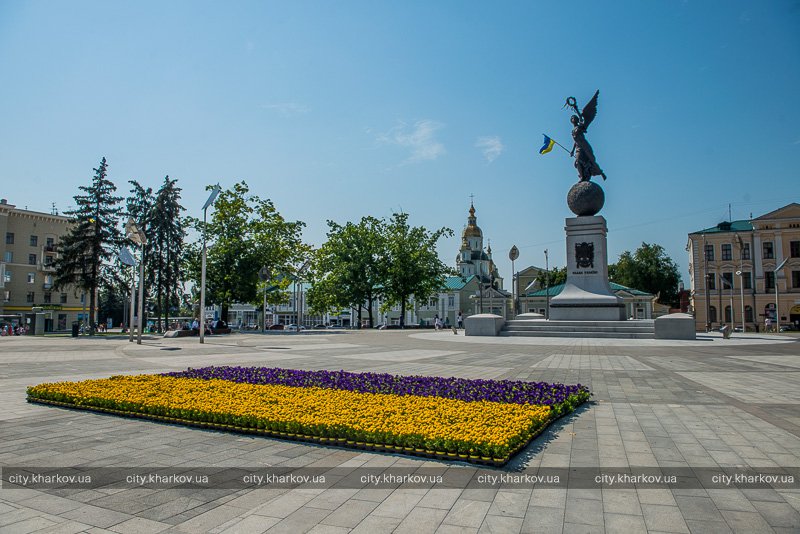 It is planned the area of the flower flag will be about 15,000 sqm. The international achievement on the creation of the largest national flag of flowers to be fixed in two collections of records – Ukrainian Book of Records and the Guinness Book of Records, according to the city council (RU).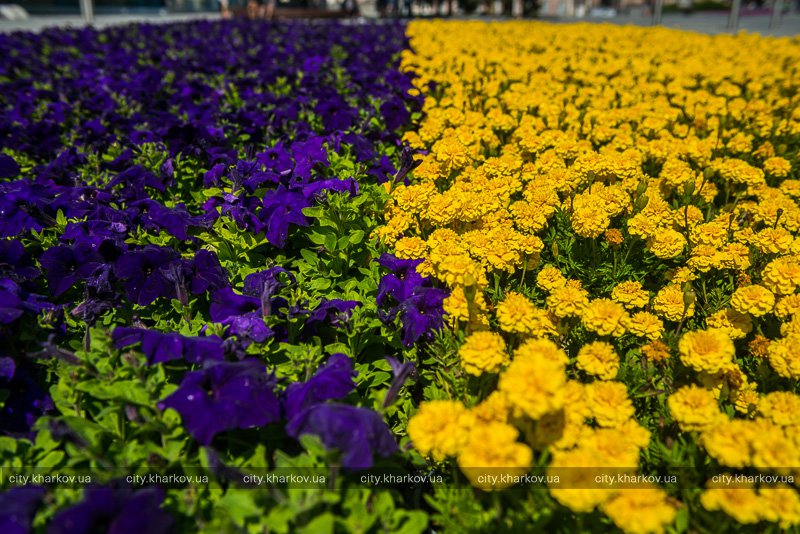 The action is supported by the Ukrainian Ministry of Culture and the National Council of Ukraine on Television and Radio Broadcasting.
We also recommend you read "We love Kharkiv" flower bed appears, Kharkivens are going to decorate the city with flowerbeds and The Ball of Chrysanthemums in Feldman Ecopark.