A memorandum on cooperation in tourism will be signed by city authorities of Kharkiv and Czestochowa (Poland), announced deputy director of Department of International Cooperation Maria Osinskaya on August 17, the press service of the City Council reports.
According to her, the signing will take place August 23 (the Day of City Kharkiv), in the small hall of the City Council, at 12:30.
As Osinskaya said, in Czestochowa there are many holy places, including the Pauline Monastery at Jasna Gora, where is kept the most ancient icon of Mother of God of Czestochowa. The city is a center of pilgrimage for the faithful in Poland and other countries.
Osinskaya also recalled that Czestochowa won the Prize of Europe and vice-chairman of the Association of Cities of Europe Prize Winners on 2015-2016 years.
In May 2015 Czestochowa delegation took part in the General Assembly of the Association of Europe Prize winners, which was held in Kharkiv.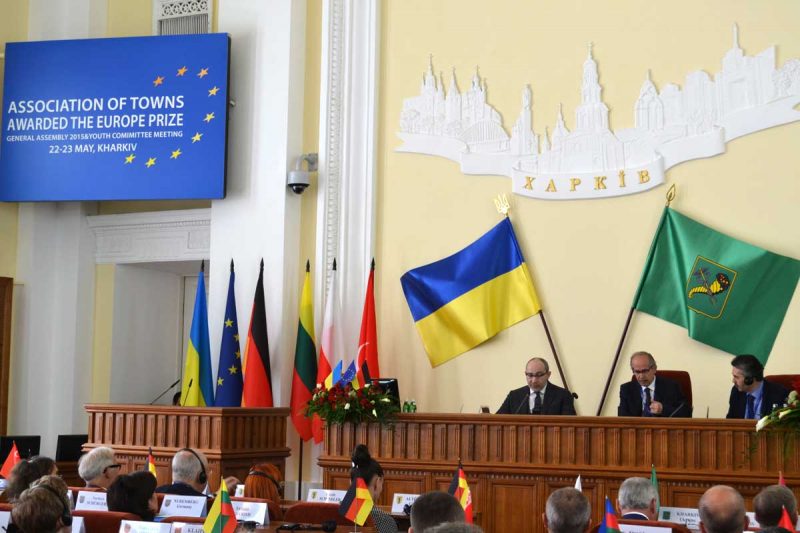 BACKGROUND: The association of Europe Prize winners was founded in Udine (Italy) March 25, 1984. It is a voluntary association of cities which have been awarded the Prize of Europe. The purpose of the association is to establish closer ties between its members.
Kharkiv is the first and the only Ukrainian city which got the whole set of awards: the European Diploma, the Flag of Honour, the Plaque of Honour, and finally, the highest of four awards, the Europe Prize.
Other post: Kharkiv to host 2017 Europe Prize winners meeting.