The traditional Honey Fair opened on August 15 in Shevchenko Garden.
The best beekeepers of Kharkiv, Sumy, Lugansk, Zaporizhia regions – 39 entrepreneurs – participated. You can buy the best honey and bee products, as well as get professional advice and recommendations, Kharkiv Izvestia reports (UK).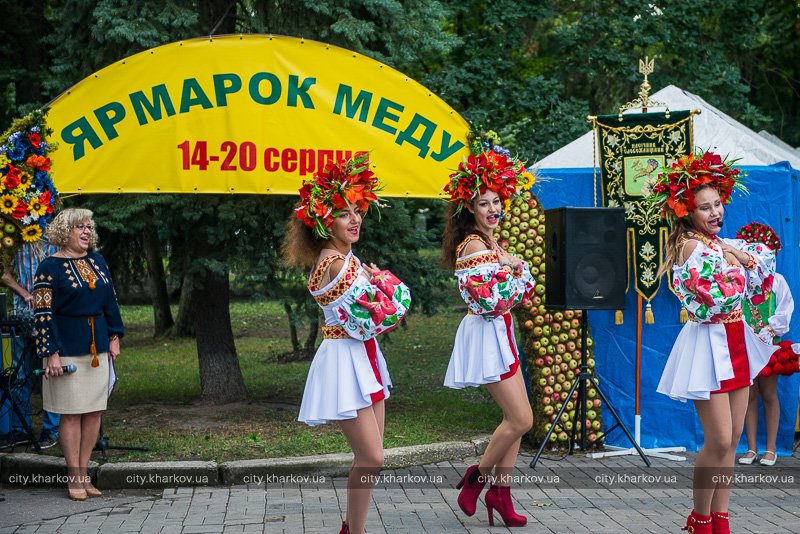 At the fair's opening, deputy head of market fairs and consumer market Ludmila Okhrimenko said one of the issues was to provide sale of honey at an affordable price.
"We want Kharkivens to buy real honey with no doubts, that this is a natural product, and at the acceptable price. I hope we have coped with these issues. So, at the fair, you can freely buy social honey – from flowers, herbs and sunflowers – at an affordable price," noted Okhrimenko.
Social honey can be purchased for 60-90 UAH/liter; acacia honey from 100 UAH/liter; buckwheat 100-150 UAH/liter; honeycomb 10 UAH per 100 g; mead 30-75 UAH per 0.5 liters.
Beekeepers said that in comparison to last year, the price had increased due to less honey being available.
At the fair you also can be purchased pastries, different herbal teas, medicinal tinctures, cosmetics, clothes, souvenirs. The fair runs until August 20.
We also recommend you read Startups Fair will be held in Kharkiv and Kharkivens visited the Handmade Fair.