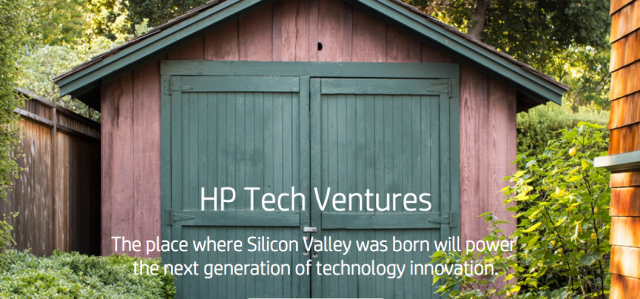 Tech giant HP announced today the launch of their new effort to discover and fund new innovators with the creation of their venture capital – HP Tech Ventures.
HP company is focused on finding companies working in the fields of 3D, virtual reality, hyper-mobility, IoT, and smart machines as priorities in their investments.
As one of the global leaders in software, mechanical, and electrical engineering talent, HP Tech Ventures expects many future innovations to come from Ukraine.
"We are excited to support Ukraine's growing startup ecosystem. Though still early and missing many necessary ingredients, Ukraine is undeniably one of the leaders in many technological and scientific fields. We expect great things from Ukraine's massive pool of engineering talent and are doing our part to help foster innovation while providing a bridge to Silicon Valley," told the Investment Lead at HP Tech Ventures, Vitaly Golomb.
In addition, HP Tech Ventures joined over 40 existing investors and became a member of UVCA (Ukrainian Venture Capital and Private Equity Association).
"We hope that due to our cooperation it will find interesting startups to invest exactly in Ukraine – especially now there is a wide range of projects: over 2500 startups in our country, and the number is growing. Hope it will soon result in the deals, that will continue demonstrating the whole world that investments in Ukraine not only can be made, but must be made," shared the Executive Director of UVCA, Olga Afanasyeva.
We also recommend you read: Kharkiv second for innovations, IT business negotiates with Poroshenko and others.