On Saturday July 16, future cyber policemen took an oath at the Kharkiv National University of Internal Affairs.
According to the press service of the National Police (UA), 84 graduates include 78 men and 6 women. All graduates have already had one or two diplomas, and their average age is 30.
The studying process lasted 4 months. The curriculum includes both theoretical and practical sessions. In addition, each candidate was checked for the level of technical English language and information technology knowledge, psychological adequacy and medical suitability for service.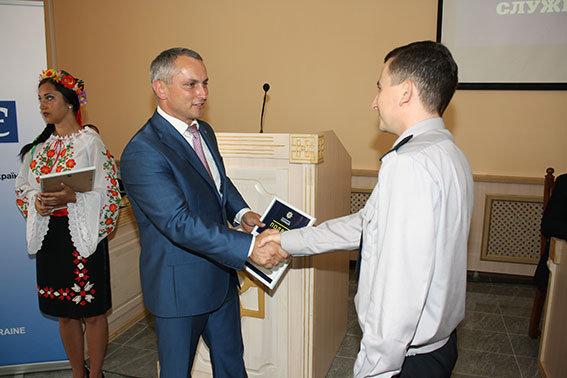 The cyber police tasks include:
1. The implementation of the state policy in the sphere of counteraction to cybercrime.
2. Checking the spheres of:
– Payment systems
– E-commerce and business activities
– Intellectual property
– Information security
3. Informing people about new cyber crimes and more.
BACKGROUND: Cyber police in Ukraine appeared in the framework of the reform in the law enforcement system. The new structure was in need of staff with special training. October 15, last year was declared an open competition. Five months later, the winners have started training.
We also recommend you read: Special agents ready to cyber police Kharkiv, Sweden will help Kharkiv university to prepare Masters in Cyber Security, Cyber policeman unmasks powerful bot-network.