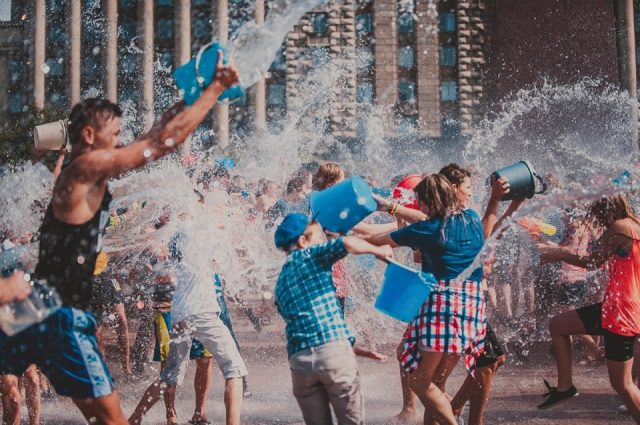 A traditional festival dedicated to the middle of the summer will be held in Gorky Park this Saturday (July 16), reports the park's press service (RU).
The motto of the Summer Equator is "Let no one stay dry!" so every two hours on the main avenue will pass a water machine that will soak anyone who gets in its way.
All guests of the park can take part in exciting competitions:
– fishing fruits in the pool;
– aqualimbo;
– water towns;
– aquavolleyball;
– aqua darts competition;
– ships race;
– duel on water pumps;
– relay race in flippers and much more.
The main event is a large water fight which will start at 18.00 on the central fountain. Anyone can take part. You can bring your water pistols, pumps, buckets and pots!
Foam disco with PJ-enabled will begin at 20:00.
We also recommend you read: The clip of the famous Ukrainian singer was filmed in Gorky Park.