Office of Kharkiv region in Washington helped to organize the cooperation.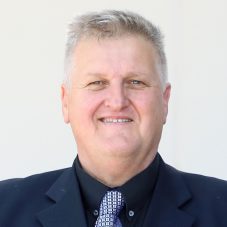 The agreement was reached during negotiations with the regional president of Mannatech in Europe, North America and Africa, Chris Simmons, who visited Kharkiv company at the invitation of Kharkiv Office in Washington, reports the press service of Kharkiv Regional State Administration (KRSA).
American experts praised the modern production lines, qualified staff and research base of the company Zdorovie (Health). As a result, it's started the preparation of the agreement on the contract manufacturing of dietary supplements of Mannatech on the Kharkiv capacities.
According to Director General Zdorovie Alexander Dorovskoy, the company actively uses the services of Kharkiv Office in Washington.
"In addition to the agreements with Mannatech, office helped us to establish contacts with government agencies and professional associations of the United States. Now they provide assistance in obtaining permits and certificates from the US Office, necessary for the supply of our products to the US market," said General Director of the company.
Also started cooperation with the American Association of producers and researchers of pharmaceuticals, which is ready to contribute to the further establishment of partnership. Readiness for future cooperation has already expressed such pharmaceutical companies as AstraZeneca, Johnson & Johnson, GlaxoSmithKline, Inovio Pharmaceuticals, Teva Pharmaceuticals USA, Bristol-Myers Squibb. Negotiations with the leadership of these companies will be already held in the coming months.
Other posts: Office of the Kharkiv region in Washington is popular and Kharkiv machine builder finds Canadian partner.