On July 2, at Kharkiv's Liberty Square ten of the strongest men in Ukraine will meet in a struggle for the title of Kharkiv Bogatyr, informs Vecherniy Kharkiv (RU).
On the way to victory – five exercises, five kinds of competitions. Tournament "Bogatyr of Kharkiv" will begin at 14:00 and will continue until the final victory.
According to the organizers, Powerful Games – it is not just a game of strong men, but a registered sport, which has its own rules, traditions, its own heroes and champions. It differs significantly from powerlifting, kettlebell lifting, and other similar activities.
Powerful games – is very spectator, dynamic and interesting fights. Participants require not only Herculean physical strength, but also a steel firmness, dexterity and speed of execution in very difficult exercises.
In this sport easily operate with such a weight of 120, 300, even 500 kilograms, but this is not enough just to lift off the ground or such a weighting. Bogatyr has to run a certain distance, to carry over the thing which an ordinary person even can't move from a place.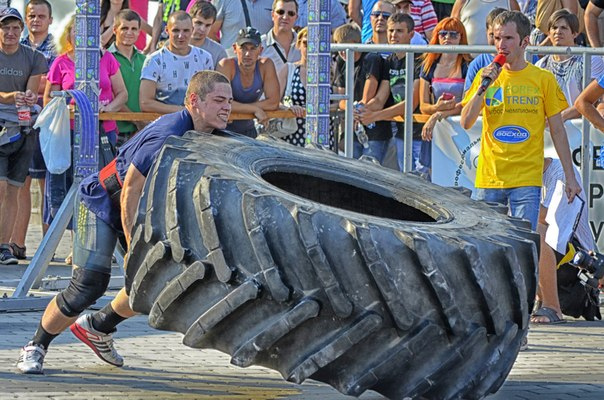 We also recommend you read Prepare to the spear running "Cup of the First Capital" and Most spectacular "Race Nation" passed in Kharkiv.