The V. N. Karazin Kharkiv National University and National Technical University Kharkiv Polytechnic Institute have entered the top 100 best universities, according to British company Quacquarelli Symonds.
V. N. Karazin Kharkiv National University took 56th place, and KhPI 97th in the QS University Rankings: Eastern Europe & Central Asia in 2016.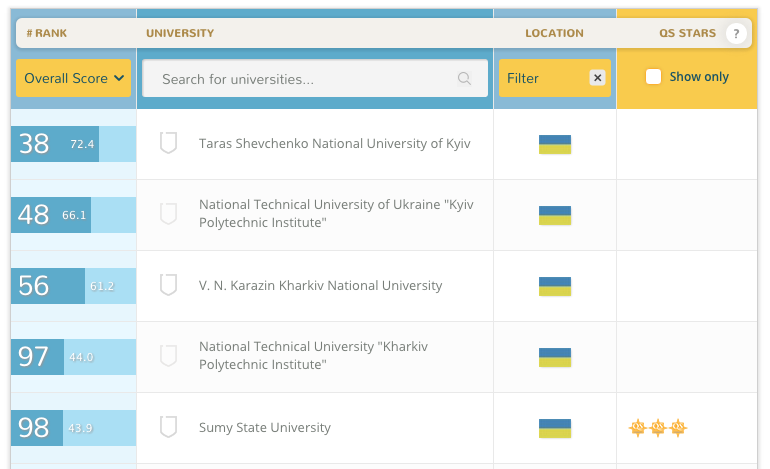 V. N. Karazin Kharkiv National University took such place in rank:
3rd: international students
26th: faculty students
41st: academic reputation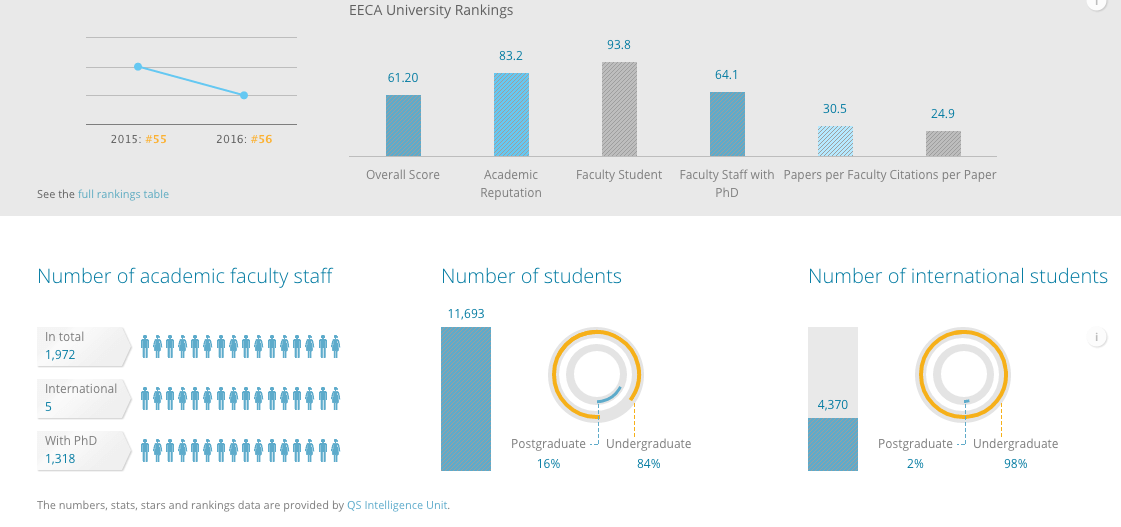 National Technical University "Kharkiv Polytechnic Institute" received the following positions in the rankings:
60th: international students
70th: academic reputation
76th: faculty students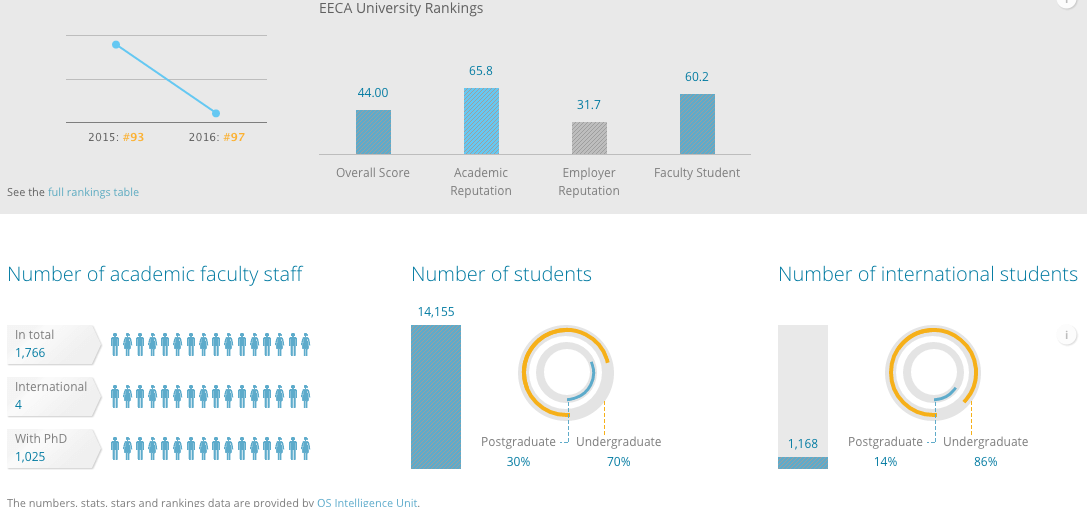 You can check the full rating of Ukrainian universities here.
The methodology can be viewed here.
BACKGROUND: QS University Rankings is one of the most prestigious international rankings. The world-famous company QS Quacquarelli Symonds holds the analyst of higher education. The document contains detailed information on the activities of the 200 best and most progressive universities in 21 countries.
We also recommend you read: Team from KNURE won the "Battle of Universities", Ukrainian Universities are in the top 800 best of the World, Two Kharkiv universities appeared in the world rankings.