Korean investors are interested in the areas of energy and agribusiness of Kharkiv region, reported the press service of the Kharkiv regional state administration (KRSA) following the delegation's participation in the international forum Economic Cooperation Ukraine-Korea, which took place on June 14 in Kyiv.
The event dedicated to the search for new areas of cooperation between our country and the Republic of Korea, was attended by representatives of the Ministries of Ukraine, research institutes of both countries, international financial institutions, banks, representatives of Ukrainian and Korean companies.
Kharkiv region was the only region of Ukraine, participated in the forum. According to KRSA, representatives of the KRSA were invited to the event, because our region is a leader in the development of energy and agribusiness. These spheres were identified as the most promising for international cooperation between Ukraine and Korea.
The achievements of the Kharkiv region in the energy sector were presented by the head of the Fuel and Energy Complex KRSA, Alexey Belotskii.
He noted Kharkiv is a leader in the extraction of hydrocarbons in Ukraine, and provided Korean colleagues information about the projects that are implemented in conjunction with international partners.
The agricultural potential of the Kharkiv region presented the Director of the Agricultural Development Department Alexander Nezdyur.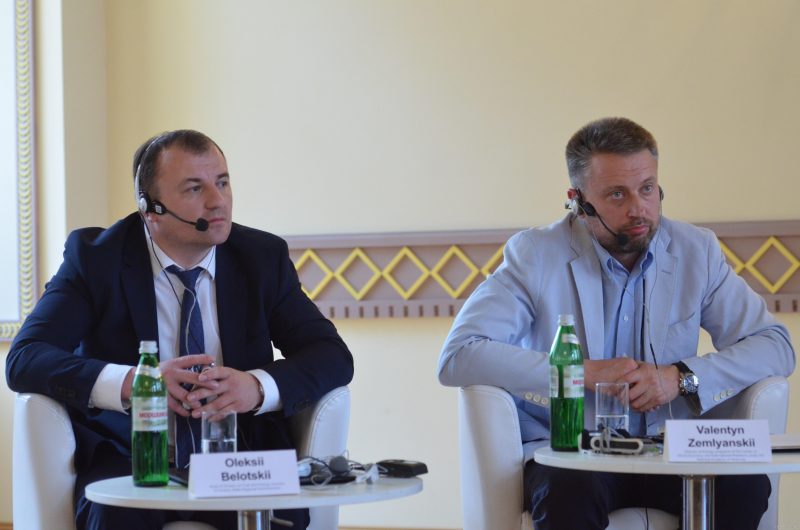 "The Korean side is interested in working together on the restoration of the irrigation systems of our fields. This is a promising area of cooperation," he said.
In addition, during the forum discussed the possibility of creating joint enterprises of the processing industry and production of modern agricultural machinery.
We also recommend you read Kharkiv to take part in China's International Fair and Hyundai to upgrade Kharkiv subway cars.