Attraction water slide "Water Hill", which worked at the weekend (18-19 June) will be brought back to Kharkiv in a month, reports the first deputy mayor of Kharkiv Igor Terekhov.
"There were a lot of requests for this attraction to be continued. Therefore, we are negotiating with the organizers to open it again in 3-4 weeks. It is also possible to select a different location, with a more steeper descent," said Igor Terekhov.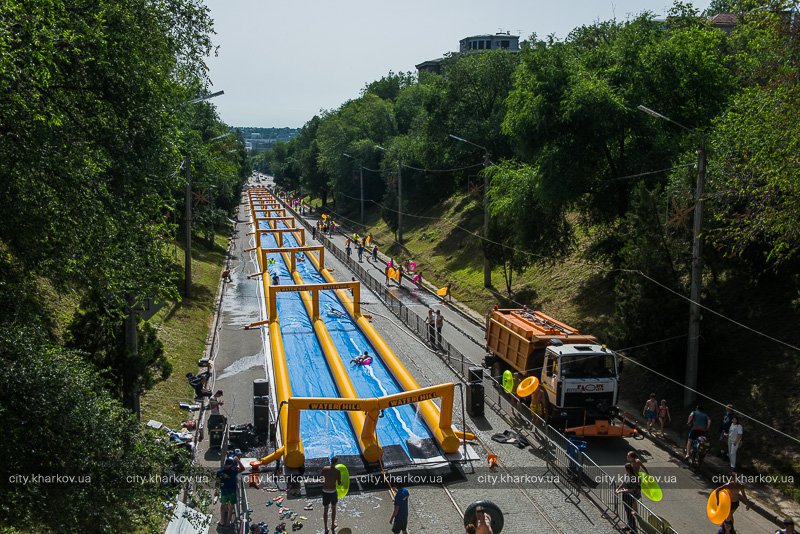 BACKGROUND: According to the organizers, on the first day, more than 5,000 people visited the attraction. For children under 5 years old was also set a free separate mini-slide. For other one-time visitors one downhill cost 50 UAH, unlimited – 200 UAH.
The only rule was not wearing piercing and the visitors not to wear clothes. Each user got a free lifebuoy for sliding down (circle included in the ticket price).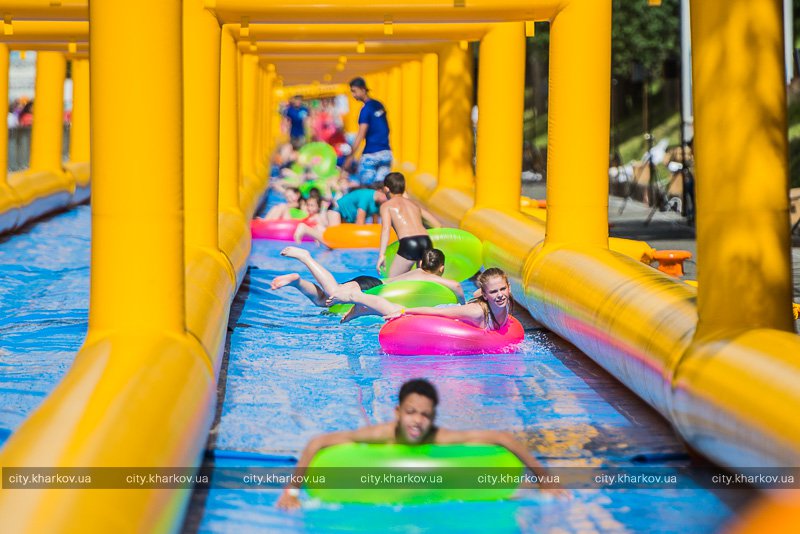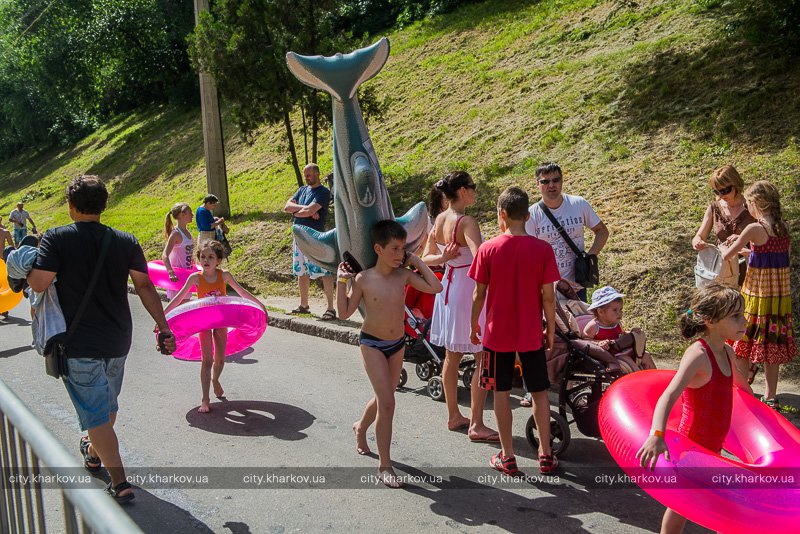 We also recommend you read: 300-metre water slide set for Kharkiv, "Inspector Freimuth" criticized Kharkiv waterpark "Jungle".