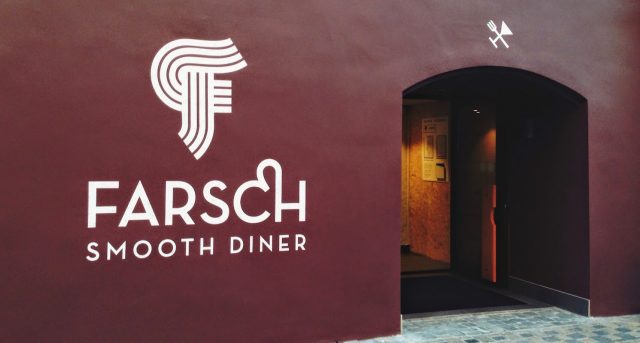 Time. 12:00-16:00.
Price. 10-72 UAH.
Menu. The restaurant offers different lunch menu every day. You can order one or all three dishes of your choice. Each position contains 2 types of dishes.
We have chosen:
Salad with tomatoes and cabbage + mushroom cream soup + mashed potatoes and cutlet with cheese + stewed fruit (compote)
Salad of carrots, apples and celery root + chicken broth with noodles + chicken sausage and potatoes for Creole + uzvar
– Salads. Salad with cabbage is a more classic version, but the salad with celery root and apples has a bright and specific taste.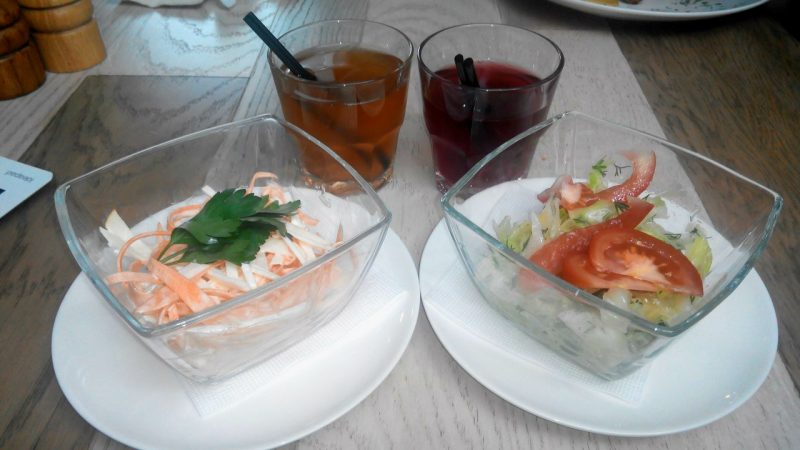 – First course. Mushroom cream soup was rich, with a standard taste. The broth lacked spice, seemed too bland.
– Second course. Both the sausages and the cutlet were juicy and good. Potatoes on Creole was perfect, but mashed potato could be much better.
Drinks. Compote and uzvar were sweet and cool. We really enjoyed them.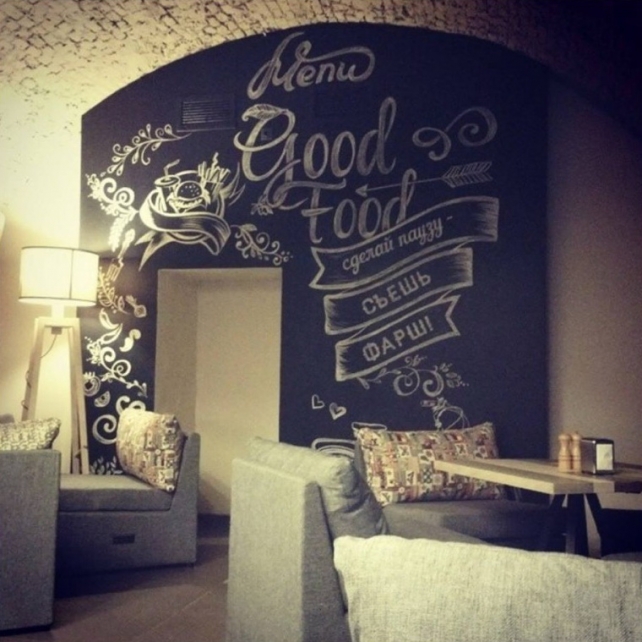 Service. The waitress did not know the menu well, but was attentive. She brought the meals/put away dirty plates very quickly.
Interior. The restaurant is located in the basement. There a lot of spacious rooms and tables. The brick walls, large lamps, sofas and armchairs make a good loft atmosphere. There are funny phrases like "Take a break and eat Farsch", "Farsch your mouth".
Location. Centre. Kvitky-Osnovyanenko 12, Yaroslava Mudrogo 29.
Type of cuisine. European, American.
Music. Lounge, pop-remixes.
Smoking. There is a separate smoking area.
English-speaking staff. ✓
English menu. ✗
Parking. ✗
Free Wi-Fi. ✓
Payment. Cash and credit cards Mastercard, Visa.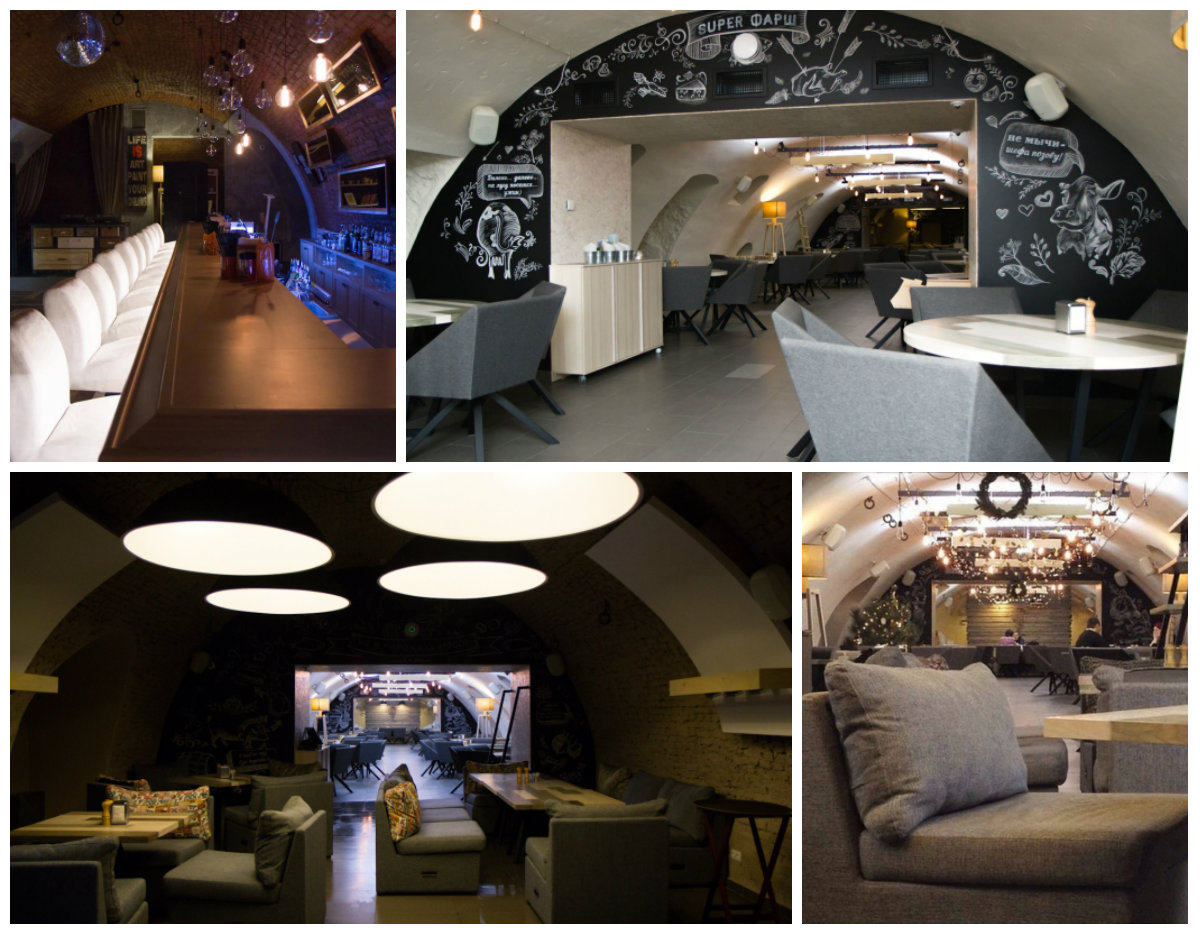 Summary. Hearty portions, tasty home food (for lunch). Despite some minor flaws, the overall score of this place is good. However, there is always some room for improvement. We would like to point out an alternative to the standard home food lunch, e.g. some burger typical for such place.