On June 12 at 22:00 Ukrainian national team for the first time played against Germany at Euro 2016.
Yesterday's match saw a huge amount of fans in the biggest fan-zone of Ukraine at Freedom Square, as Dozor reports (RU).
Some Kharkivens came to the square in advance to prepare for the game.
It was possible to watch the match from the food zone. Fans said there was not only comfortable, but also very tasty.
However, fan zone organizers underestimated the capacity of the entrances, the queue before the match reached the fountain in the Park Shevchenko. Even at the beginning of the second half to the fan zone was still queued.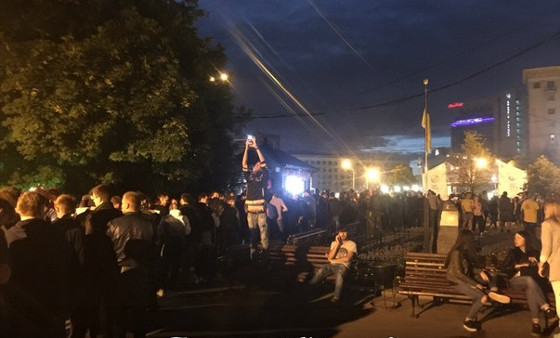 In social networks Kharkivens wrote: "Queue to the fan zone ends near the fountain. We stood 35 minutes and late to the match."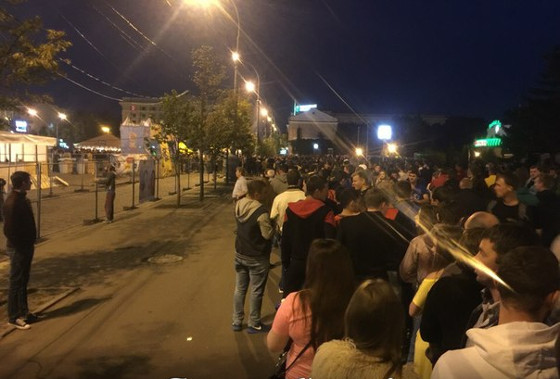 Despite the fact that the match ended 2:0 in favor of Germany, Kharkivens supported our team until the last minute.
In the 19th minute, Mustafi scored with a header. At the end of the match Ukrainians missed another goal. The goal scorer was Schweinsteiger, who completed a rapid attack. However, Ukraine pleasantly surprised by good attacking play.
The best moments of the match can be seen here.
Despite the defeat of Ukraine this game gave a hope on successful performance in the next matches and reaching the 1/8 finals of the tournament.
Today, Ukraine occupies the last place in the group. Germany leads in Group C.
Next match Ukraine will play against North Irish on June 16. Beginning at 19:00.
We also recommend you read Ukraine qualified for Euro 2016! and Fan Zone will be working on Freedom Square during EURO 2016.