Employees of the "Kharkiv Tractor Plant" (KhTP) held a picket in front of the administrative body of the enterprise.
Near the building of the company was about 200 workers who are holding posters with the words "The President, save KhTP!", "Our children are hungry" "Raiders in uniform on trial!", "KhTP = Kharkiv".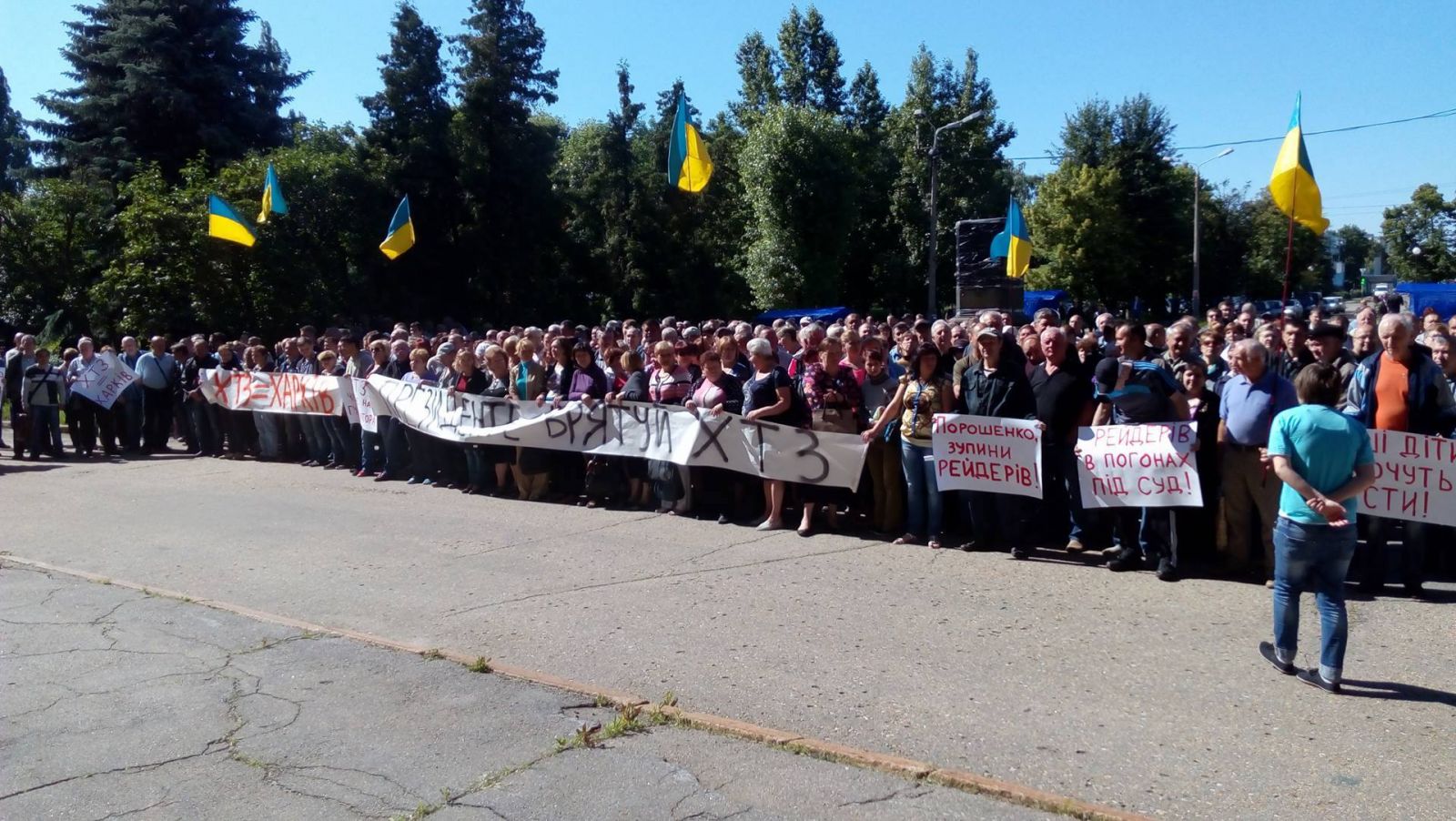 The picketers chanted "Give us work!", "Give our money!", highlighting the three-month delay in the payment of wages for 2,500 employees.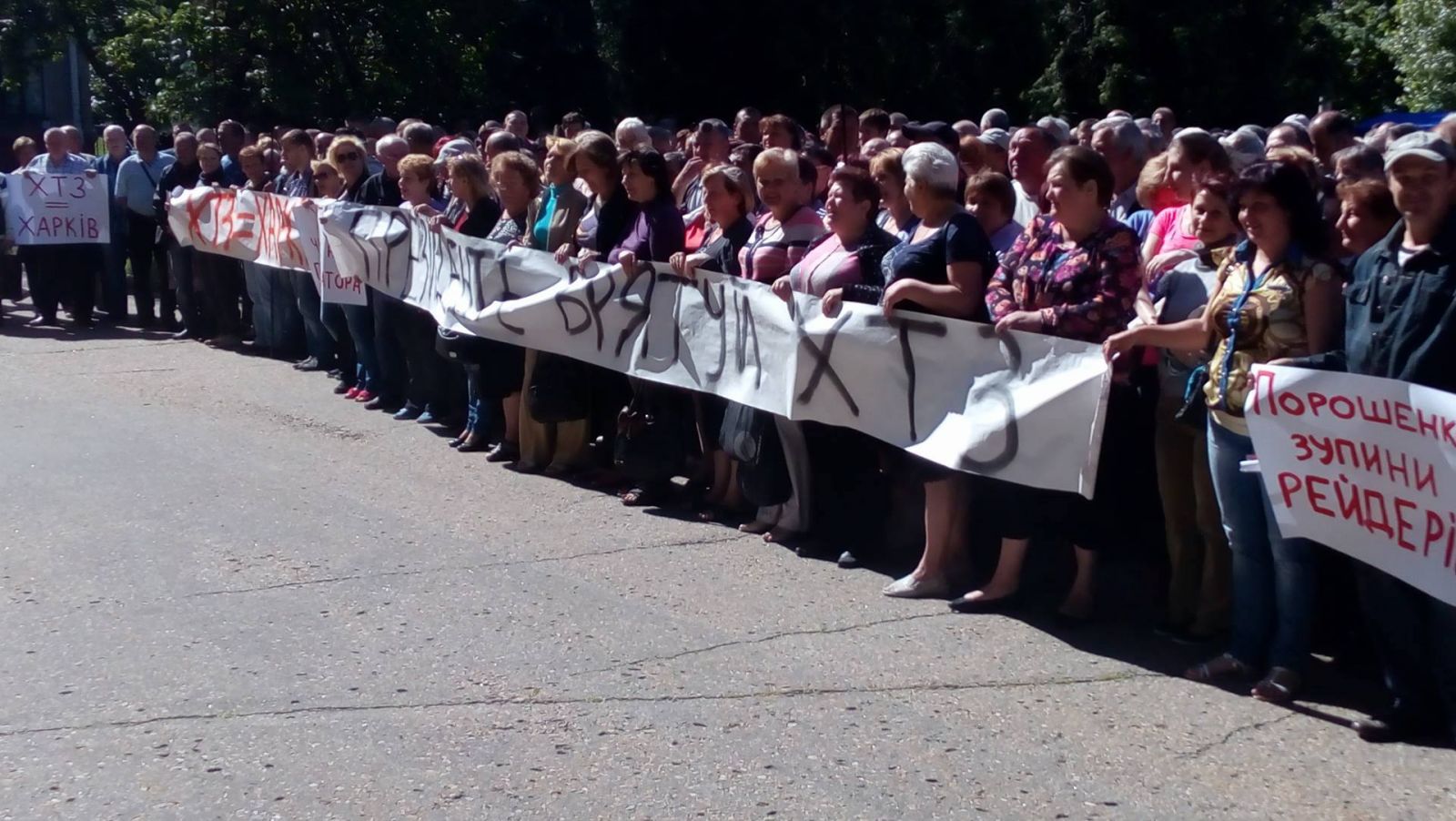 BACKGROUND: Earlier, the Director General of the "Kharkiv Tractor Plant" Andrey Koval tried to dismantle and remove equipment in the Russian foundries. The implementation of these plans would lead to a complete cessation of the "KhTP" functioning. The Security Service of Ukraine called such activities sabotage and announced the head of the company wanted. To date, the plant has a debt to the state of 400 million UAH.
We also recommend you read: Kharkiv tractor plant wants to sue the Ukrainian security forces, Yaroslavsky bought a major shareholding of Kharkiv Tractor Plant, Release of a unique electric tractor in Kharkiv.