Students of the Kharkiv National University of Radio Electronics ranked third place (RU) with the project "Smart Home" in a competition of scientific works "Professionals of the Future-2016" by Vodafone, which ended on May 30 in Kiev.
The project of Kharkivens is based on a new service for customers that will provide comfort in the house at the expense of tracking sensors.
They help to control home security and save energy. You can manage the system either locally or remotely via WEB interface and Android-application.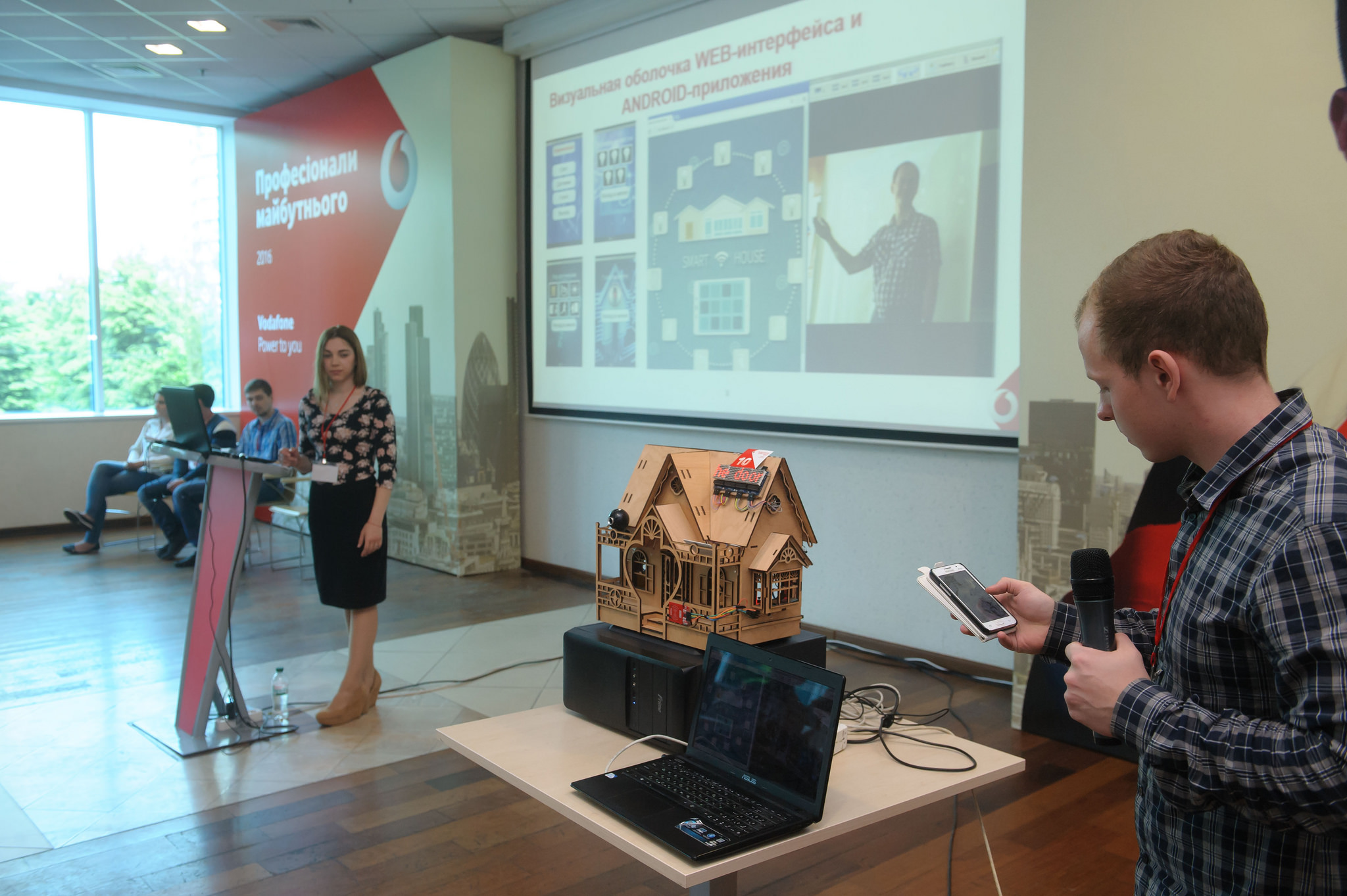 All teams have developed projects on the theme "Solutions for the introduction of new services using broadband data transmission technology." Students from Odessa took first place, and the Lviv team came second.
As a reward, the winning team received a grant in the amount of 125,000 UAH, the second and third place got tablets and smartphones.
In addition, a team of students from KNURE won the nomination "IT Perspective", which Vodafone has launched in conjunction with BrainBasket Fund. Team members received certificates for IT-training within the educational program Technology Nation.
BACKGROUND: "Professionals of the Future" – is the only Ukrainian competition of scientific works among students of faculties of telecommunications. The competition was founded in 2006 and is held annually with the support of the Ministry of Education, State Special Communication Service and National Commission for State Regulation of Communications and Informatization.
We also recommend you read: KNURE begins cooperation with China, Team from KNURE won the "Battle of Universities".