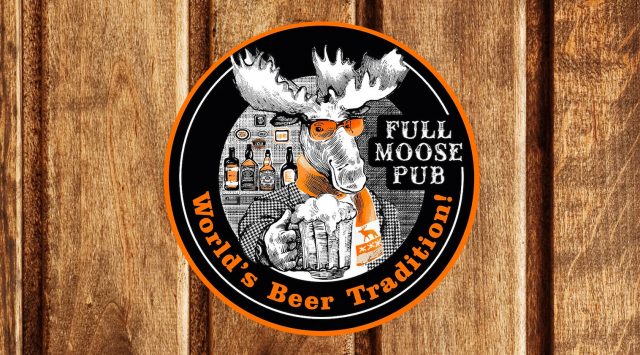 Time. 12:00-16:00.
Price. 74-79 UAH.
Menu.  The restaurant offers a choice of three dishes in each position. Dessert and beverage are not included. The serving is restaurant type while the dishes are hearty and delicious.
We have chosen:
Potato salad with smoked fish + green borsch (with sorrel) + bulgur with baked peppers and veal
Egg salad with bacon + minestrone soup + 4 cheese fettuccine
Spicy Thai salad + okroshka (cold milk summer soup)+ meat pie
– Salads. Salads were nice, though contained regular ingridients. Thai salad with beef was a leader in this menu, very tasty, satisfying and more restaurant type.
– First course. Both, the green borsch and the minestrone soup pleseantly surprised by many good pieces of meat without bones, though minestrone was more dietetic. The cold milk soup was great, all tastes were well balanced.
– Second course. Bulgur was served with veal stuffed peppers, porridge was crumbly, the meat – soft. Fettuccine 4 cheese had a delicate creamy taste as well as the meat pie with mashed potatoes.
Drinks. Since this is a pub, we ordered beer (the restaurant offers 20% off for beers till 18.00). We truly enjoyed the tastes of Belgian dark beer (Grimbergen Double Ambree) and cider.
Service. The waitress was attentive, nice and very friendly. She knew the menu well, took away the dirty dishes on time.
Interior. The pub has a summer terrace, two floors with large leather sofas, wooden tables and many small decorative elements, which created the proper atmosphere of an English pub. The room is well styled and is perfect for a noisy booze. Full Moose also offers table games for companies.
Location. Centre. Moskovsky prospect 5.
Type of cuisine. European. Regular menu offers various types of alcoholic drinks and snacks.
Music. Pop-remixes, lounge.
Smoking. Forbidden (allowed only on the summer terrace).
English-speaking staff – not perfect.
English menu. ✗
Parking. ✗
Free Wi-Fi. ✓
Great place for a lunch break. At lunchtime there are no noisy companies, staff pays much attention to every visitor. The lunch menu is simple, but interesting.