An economic representative office of Heilongjiang Province (China) is to open in Kharkiv.
This was announced May 24 during a meeting of the chairman of Kharkiv Regional State Administration (KRSA) Igor Rainin with the Chinese delegation, StatusQuo reports (RU).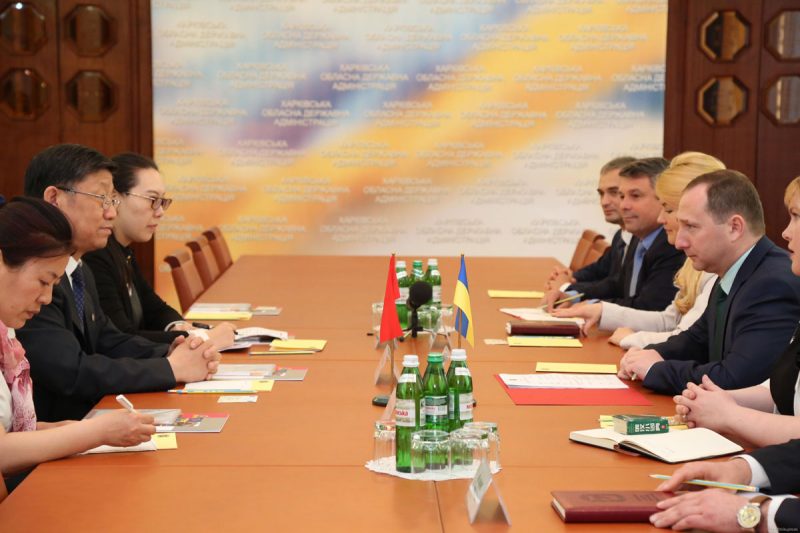 He noted that due to the reorientation of foreign markets, the regional administration is actively looking for new international partners.
"Certainly, a partner such as China, one of the most developed countries in the world, is good. Our team is always ready to act as a guarantee that foreign businesses will feel confident and stable in the Kharkiv region," said Rainin.
During the meeting the parties reached preliminary agreement on a possible opening of economic representation of Heilongjiang Province in Kharkiv.
"We have a very serious industrial base, a lot of companies that need investment. Cooperation in this field may be beneficial both for us and for the Chinese side. However, such cooperation should be based on long-term basis.
"Economic representative office of Heilongjiang Province in the Kharkiv region will be a base for constant communication of your specialists and representatives of our business," noticed Rainin.
The governor noted the KRSA will undertake all the organizational issues related to the opening of the representative office, including coordination with the Ministry of Foreign Affairs.
"I am confident that Kharkiv and Heilongjiang will benefit. We will show how cooperation between the two regions can have a positive effect for the countries that they represent," said Igor Rainin.
Deputy head of the People's Government Office of Heilongjiang Province of China, Lu Chunling expressed absolute support to this idea and confidence in further successful and productive collaboration.
We also recommend you read KNURE begins cooperation with China and Kharkiv-China cooperation gains momentum.