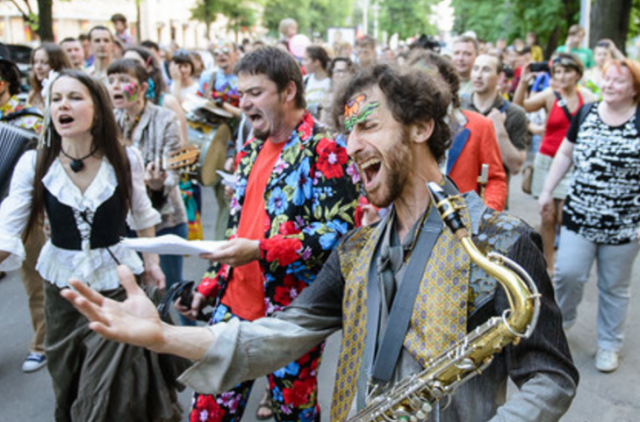 Today, from 13.00 to 19.00 in the city center will perform musical groups, dancers and singers.
According to the organizers, all six sites will be:
Near the Centre of Contemporary Art "YermilovCentre" (Freedom Square, 4)
Near the Rimsko-katolicheskaya Tserkov' Uspeniya Prisnodevy Marii (Hoholya St, 4)
Near the "50 parallel" sign in the Garden Shevchenko 
Near the monument to Pushkin (Poezii Square)
Near the Lovebirds monument (metro station "Architectora Beketova")
Near Art area "DK" (Chernyshevska St, 13)
Several local bands are to take part: "The choir lonely hearts Sergeant Pepper", Bo-i-bro, NaRaYaNa Experimental, Aleksandra Malatskovska, "All Hope", "The third well", Green Milk Company, Loka, Gulliver Thunder Machine, Locus Mollis, Drum Hromada and  the "Piano Street."
Kyiv also joined the holiday as well as Ivano-Frankivsk, Bila Tserkva, Uman, Lutsk, Kriviy Rig, Pereyaslav-Khmelnytsky, Chernivtsi, Odessa and Lviv. Street Musician Day will also be held in Vilnius, Tbilisi, Riga, Amsterdam, Copenhagen and other European cities.