A flower bed outlining "We love Kharkiv" has appeared in Derevianko Street, reports the city council.
Flowers were planted within 10 days on the area of 80 square meters: "flower heart" – 32 square meters, the letters – 3-4 m in height. To create a flower bed around 20 thousand flower colors were used, among them –  petunia and tagetes.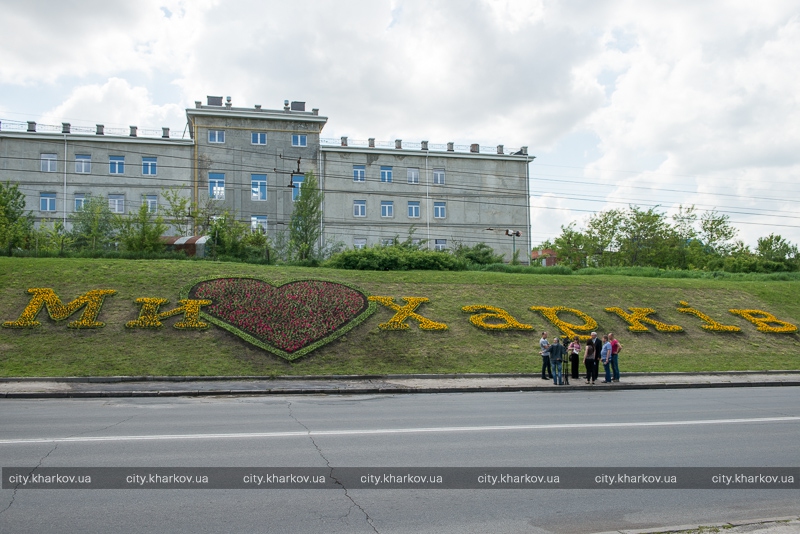 "Students of the Department of Architecture and Design University City Economy named after Beketov took part in the design process. They developed some other thematic flower beds in the city as well," said director of the Department of Public Utilities Victor Kitanin.
According to him, the city presents new unique flower beds, which are not repeated.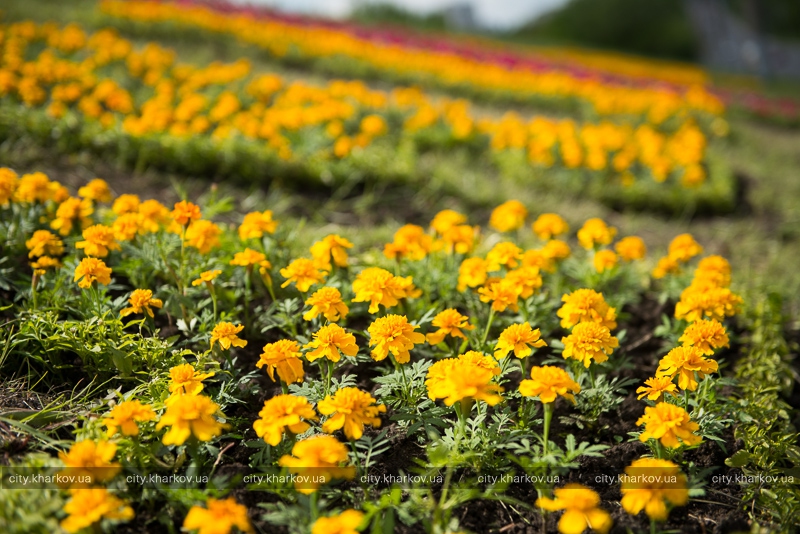 BACKGROUND: This spring about 400,000 flowers in Kharkiv have been planted already.
We also recommend you read: Tulip Festival for May holidays, Flower power to mark Victory Day, Kharkivens are going to decorate the city with flowerbeds.