Yandex and Ukravtodor launched a joint project.
The State Agency of Highways of Ukraine has begun work on an interactive map highlighting the current state of Ukrainian roads, reports the agency's press service.
Yandex.Maps now displays information about such roadworks on intercity highways. Drivers can now see where renovations are taking place.
If traffic is limited, you can see the free strips left. Ukravtodor will show not only roadworks but inform about any rallies affecting traffic.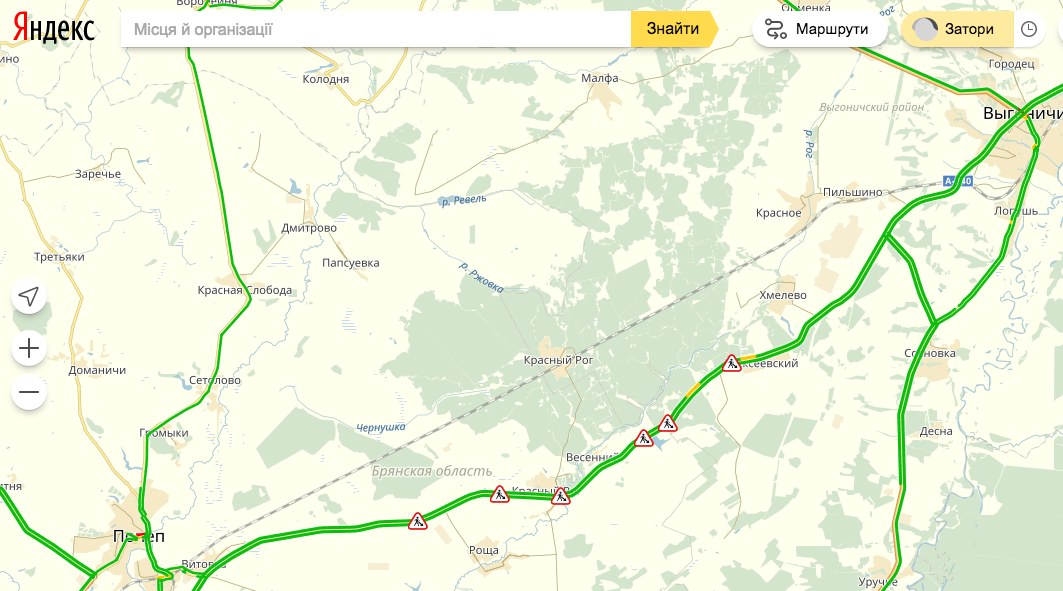 Another positive aspect of the project is that road users can upload information to the map. Thus, the drivers will be informed about the poor condition of roads.
"Because of the limited funding, the road sector is a big plus for us. Ukravtodor hopes other developers of geographic information systems will support this initiative," commented on the launch of the project, Head of Ukravtodor Andrei Batishchev.
To learn more about these events, click "Traffic" and in the window that opens, check the box "Traffic Events". Map icons will appear.
BACKGROUND: Yandex – a global Internet company, which owns the eponymous search engine and Internet services. According to the study gemiusAudience, monthly Yandex services are used by more than 10 million Ukrainians.
We also recommend you read: Rainin takes up regional highway issues, European standard bicycle paths for city.