Time. 12:00 – 16:00.
Price. 84-119 UAH (drinks not included).
Menu. The restaurant offers a choice of 2 or 3 courses (salad + soup and / or main course). There is a choice of three dishes in each position. Dessert and beverage are not included. Restaurant type serving average portions, the dishes are hearty and delicious.
Avocado tartare with mushrooms + minestrone soup + Celentano pasta +  mojito

Salad Lorenzo + cream soup with mushrooms + medallions Bianco + chocolate milkshake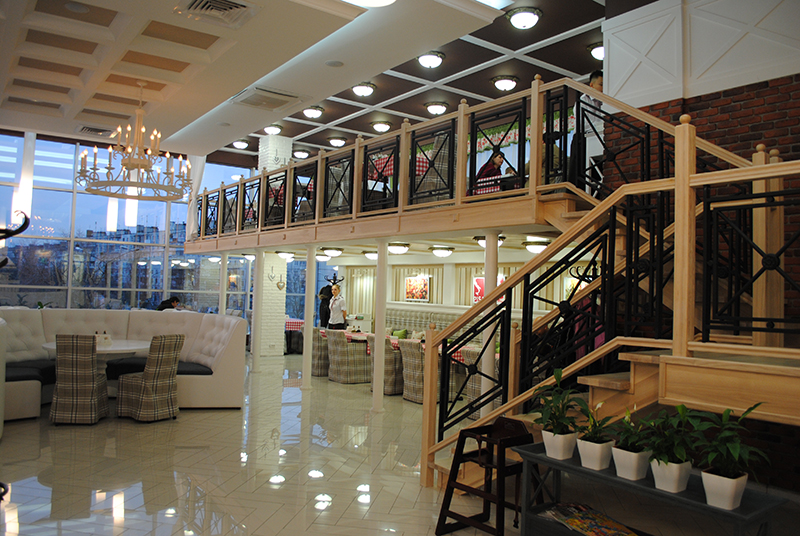 It was the first time, the restaurant suggested "a compliment from the Chef" – pita bread with cream cheese.
– Salads. If you are a fan of the raw food diet, the avocado tartare with mushrooms is your dish. We liked only the sauce and cashew nuts in it. Unlike tar-tare, the salad had a bright flavor where the chicken liver was perfectly combined with the sauce, all the greenery and orange.
– First course. The soups pleasantly surprised us. Minestrone with chicken broth was nourishing, but at the same time very light. All the vegetables remained their color and taste. Soups were served with garlic croutons. Cream soup has a delicate creamy taste with a pleasant mushrooms flavor.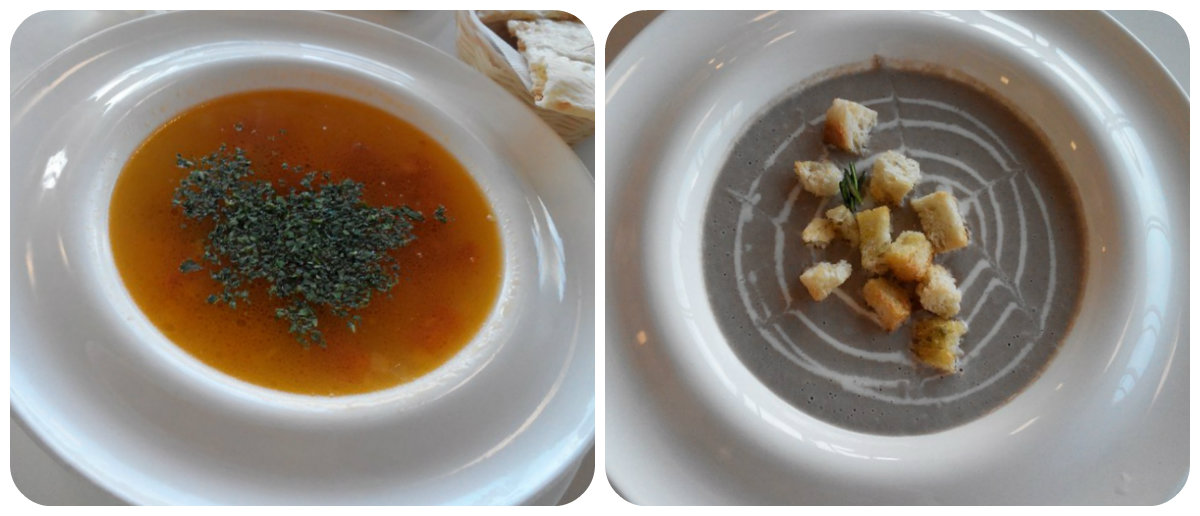 – Second course. Celentano pasta served with sauce and tender pieces of pork was just perfect (unlike the banal pasta from the mass market, which we had in Amelie's restaurant). Medallions Bianco – delicate pieces of chicken in cream sauce, served with delicate mashed potatoes.
– Beverages. We had to order additional Mojito and Milkshake. Pineapple Mojito was the perfect refreshing end of lunch, because a large amount of mint goes well with slices of fresh pineapple. Milkshake had a very sweet and tender chocolate taste like melted ice-cream.
Service. The waitress was attentive and friendly, knew the menu well, took away the dirty dishes on time.
Interior. Modern, comfortable and light. It has panoramic windows with a beautiful view on the business centers, much daylight. There are soft sofas, lots of lovely small decorative elements that create a relaxing Italian atmosphere.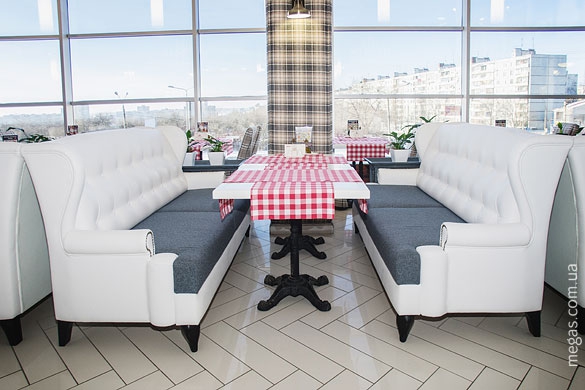 Location. Centre. The second floor of the shopping center "Class" on the Klochkovska Street, 104-a. Another restaurant of this set is on Traktorostroiteley Avenue, 128-в.
Type of cuisine. The Italian and Mediterranean.
Music. Italian melodies.
Smoking. Forbidden
Have English menu. At that time it was absent, but the waitress explained that it was to come soon.
English-speaking staff. Not all
Free Wi-Fi +
Parking. Comfortable big parking next to the shopping center.
Payment. Cash and credit cards Mastercard, Visa.
Amatu is a really great place for a lunch rest. It offers delicious and truly gourmet-level kitchen, beautiful interior and view from the window. It might seem that you can't expect anything special from the restaurant in the shopping center, but it is actually one of the best city restaurants.