On April 20 as part of the all-Ukrainian action – a 10-day trip to the cities of eastern Ukraine – in Kharkiv arrived volunteer agitation train "Trukhanivska Sich". The main purpose is educational work in the liberated cities of ATO zone and raising the patriotic spirit, reports Objective.
Ten wagons with two cinema halls and gifts for children and the Ukrainian soldiers is a train set of "Trukhanivska Sich". Crew – volunteers, teachers, journalists, documentary filmmakers, artists, public figures, soldiers and even priests. At stops they carry out various activities, such as art events, lectures, training workshops, festivals, as well as the exchange of cultural achievements.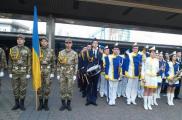 "As war is won not only in the trenches, but also teachers in the schools and the priests in the church, the words of Bismarck, the task in our country to unite and understand that we are one country, which is called the Ukraine. The unity of the nation is very important," said volunteer Anna Mayboroda.
This project is aimed at supporting the patriotic spirit of the population. The action was organized on the initiative of 82 public and voluntary organizations. It was supported by the President of Ukraine, and the railroad has allocated train. The implementation of the project took two months.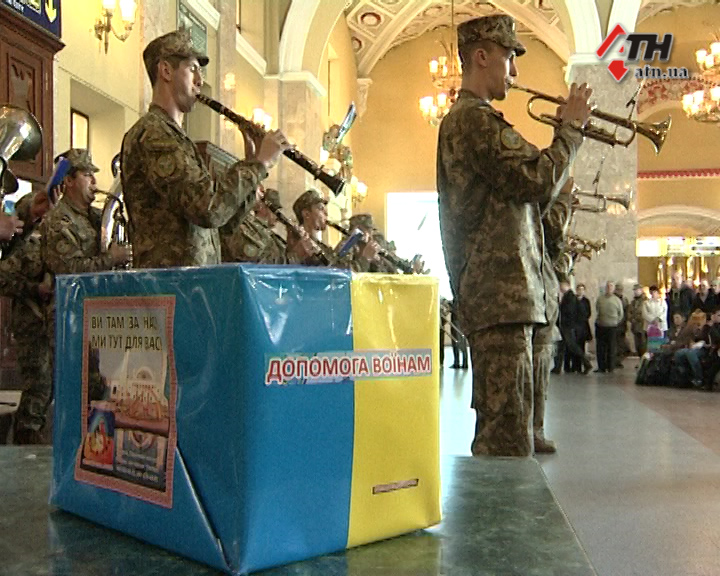 In Kharkiv the participants of the action met with a concert in the railroad station building. Also in the hall it was possible to participate in master classes, join the weaving of camouflage nets and purchase handmade jewelry. The money made from it will send to help the ATO soldiers.