According to the results of the general meeting of shareholders, the net loss of PJSC "Kharkivgaz" in 2015 was 313,5 million UAH, reports (RU) the press service of organizations.
As noted in the company, last year "Kharkivgaz" supplied consumers in Kharkiv region 784,8 million cubic meters of natural gas, which is 22% less than in 2014. At the same time, the company's expenses increased by 260 million UAH.
Reasons for loss:
• Discrepancy of tariffs for the supply of natural gas from actual costs;
• Reducing the size of tariff revenues;
• Rising energy costs, equipment, materials for repairs.
Shareholders holding 79.13% of the "Kharkivgaz" shares  attended the meeting.
The main shareholders of "Kharkivgaz" are: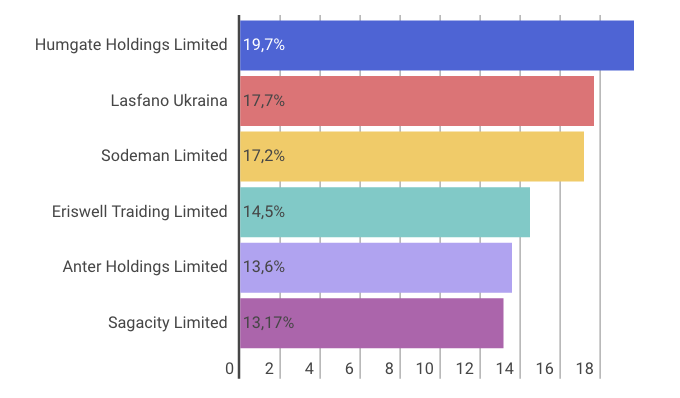 BACKGROUND: In 2015 PJSC "Kharkivgaz" invested in the development of the gas industry in the region and the safety of gas networks 11,8 million UAH.
Meanwhile, citizens consider the rates overpriced in comparison to the level of living and are striking against the rate hikes.
We also recommend you read: Kharkiv customs pays 2.4 billion UAH to state budget and Polish rock musician will become Ukrzaliznytsia CEO.