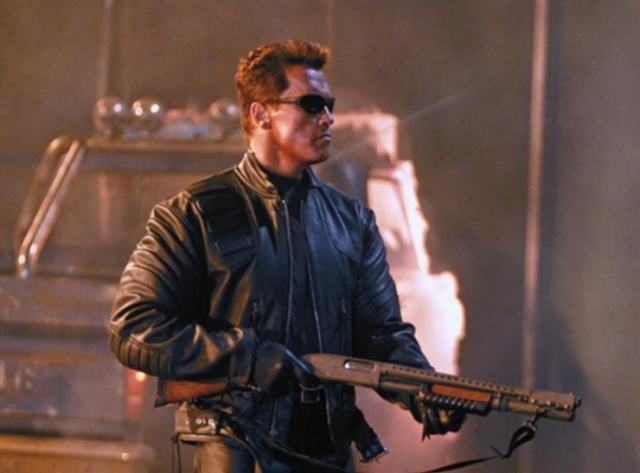 A leather jacket worn by Arnold Schwarzenegger in "Terminator 3 Rise of the Machines" was brought to Kharkiv, informs the official Facebook page of the Kharkiv Palace Premier Hotel.
The jacket is on sow in the lobby of the "Premier Palace Hotel Kharkiv", where everyone can take a photo with it.
BACKGROUND: Kharkiv businessman Aleksander Yaroslavskiy bought Arnold Schwarzenegger's jacket for $350,000 (starting price was $50,000) at a charity auction. The event was organized by the Foundation Klitschko brothers in support of sporting and educational projects, and raised $3 million.