Vice-governor of the Kharkiv region Julia Svetlichnaya told representatives of the Swedish Embassy in Ukraine about socio-political and economic situation in the region.
The meeting was attended by 16 young professionals of the Embassy, who began a career in politics and international relations, KRSA's press service (RU) informs.
Characterizing the economic potential of the region, the vice-governor noted that Kharkiv has a large industrial complex, and stressed the need to create the state industry support program, which enables to download our enterprises with orders and ensure their development.
Responding to questions of Swedish diplomats concerning the sphere of education and employment of young specialists, Julia Svetlichnaya told that Kharkiv – the largest scientific center of Ukraine, which prepares specialists in all fields – from agriculture to modern technologies.
Summing up the meeting, the first secretary of the Embassy of Sweden in Ukraine David Emtestam noticed Sweden's interest in development of cooperation, including economic with the Kharkiv region.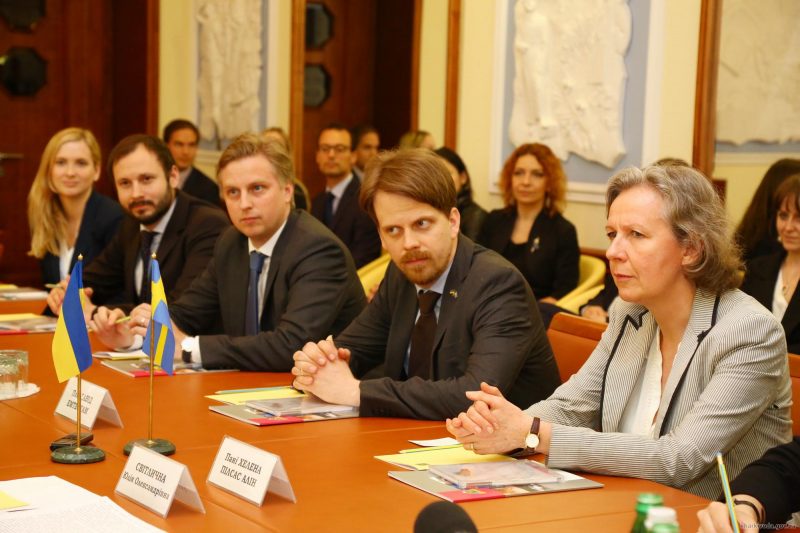 "The existence of direct air links between our country and your region would greatly contribute to the cooperation," said David Emtestam.
"The launch of flights is not our competence, but the Kharkiv Regional State Administration is ready to support all initiatives that will contribute to the development of international relations. Given your interest, we will engaged in this process and will do everything that depends on us this flight is launched," said Julia Svetlichnaya.
Read more news Finnish delegation visited the city to discuss its security, The delegation of the US State Department paid a visit to Kharkiv and Ambassador of Germany came to Kharkiv.