Perspective directions of development of cooperation between our region and the Republic of Bulgaria discussed during a meeting between Deputy Chairman of Kharkiv Regional State Administration (KRSA) Julia Svetlichnaya with Ambassador Extraordinary and Plenipotentiary of this country Krasimir Minchev, the press service of the KRSA (RU) reported.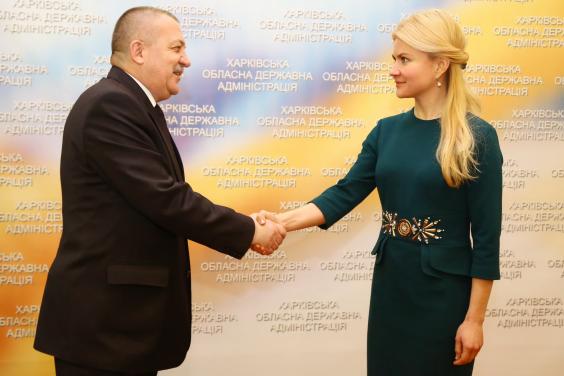 Julia Svetlichnaya presented to the ambassador the potential of the Kharkiv region.
Krasimir Minchev assured Bulgaria is interested in developing cooperation with the Kharkiv region, noting, in particular, the area of ​​cooperation – the output of products of Ukrainian production to European markets.
"I am sure that you have a very great potential both in industrial and in agricultural terms. I wish that our cooperation is developing," said the ambassador.
Another step in this direction can be the opening of the Honorary Consulate of the Republic of Bulgaria in Kharkiv. The services of the consulate will be extended on residents of Dnipropetrovsk region. Krasimir Minchev said this idea is being considered, and it is already defined the candidature of the future Honorary Consul.
"We in every way support the opening of the consulate. We are ready to establish relations in the economic, cultural and educational spheres with the help of the Honorary Consulate of the Republic of Bulgaria in the Kharkiv region," noted Julia Svetlichnaya.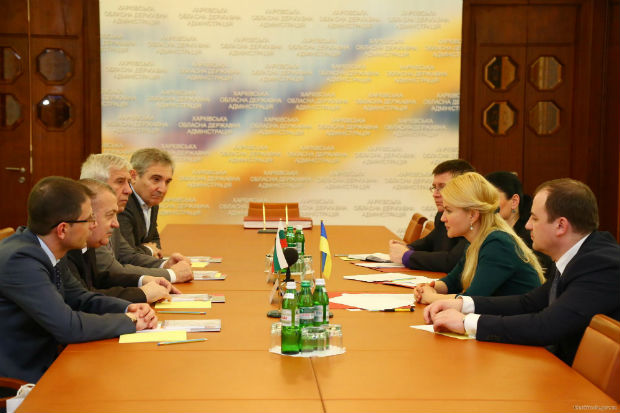 The parties also agreed to resume cooperation in the framework of previously signed agreements and memoranda, in particular – it is planned to restore the relationship of our region with Plovdiv region (corresponding agreement on trade-economic, scientific-technical and cultural cooperation was signed 15 years ago).
Feel free to check our recent posts Kharkiv millionaire becomes Honorary Consul of Austria, Consulate of Georgia can be opened in Kharkiv and The Lithuanian Consulate opened in Kharkiv.