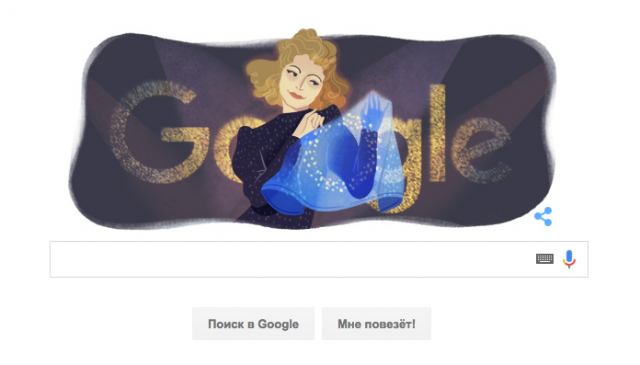 Today (March 24) Google's Ukrainian, Russian, Belorussian and Kazakh search engine introduced a doodle to honor the 110th anniversary of the birth of singer Klavdiya Shulzhenko.
In July 1942, the city of Leningrad was under siege. The front, manned by hardscrabble soldiers, was bleak and brutal. But one bright voice emerged, bringing hope and harmony to the blockade.
Actress and singer Klavdiya Shulzhenko co-founded a jazz band and volunteered her talents to the Red Army as they defended Leningrad.
She became legendary in the trenches, singing hundreds of times as the siege went on. And at her 500th wartime performance in 1942, she was awarded the Order of the Red Star — the rarest of honors for a Soviet artist.
"We pay tribute to Shulzhenko on what would have been her 110th birthday with a Doodle by Jennifer Hom representing "The Blue Headscarf." This song, a much-loved tribute to Soviet wartime duty, was her masterpiece, and Jennifer's art captures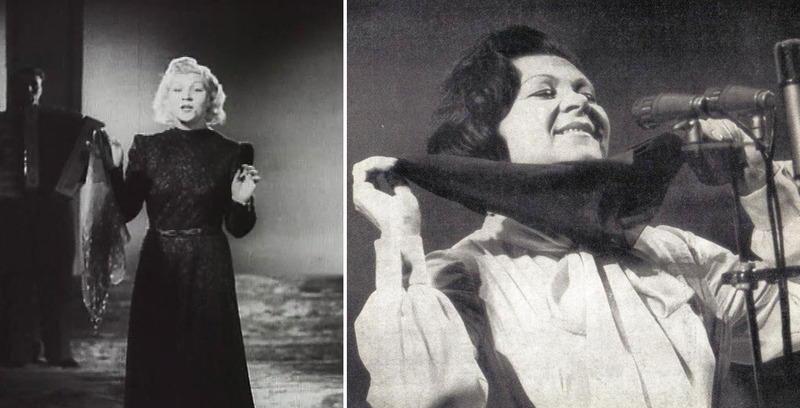 the reassurance and optimism in its lyrics. Happy Birthday to Klavdiya Shulzhenko whose soaring melodies inspired a nation," tells the doodle.
In addition, today at 17:00 a concert dedicated to the anniversary of the singer will be held at the Culture Palace of Chervonozavodsky area.
BACKGROUND: Doodles are the fun, surprising and sometimes spontaneous changes made to the Google logo to celebrate holidays, anniversaries and the lives of famous artists, pioneers and scientists.