Kharkiv has received the award as the winner of the rating "European Cities and Regions of the Future 2016-2017" in the category "Best large European city of the future in terms of investment attractiveness – the efficiency of investment".
On March 15, the awarding ceremony took place in Cannes (France), according to the press service of the City Council.
The deputy mayor of Kharkiv – Director of the Department of Economics and municipal property Fateev Mikhail represented Kharkiv city in the event.
Rating "European cities and regions of the future 2016-2017" is made by "fDi Magazine" magazine ("Foreign Direct Investment"). The magazine is published by "Financial Times" international business newspaper.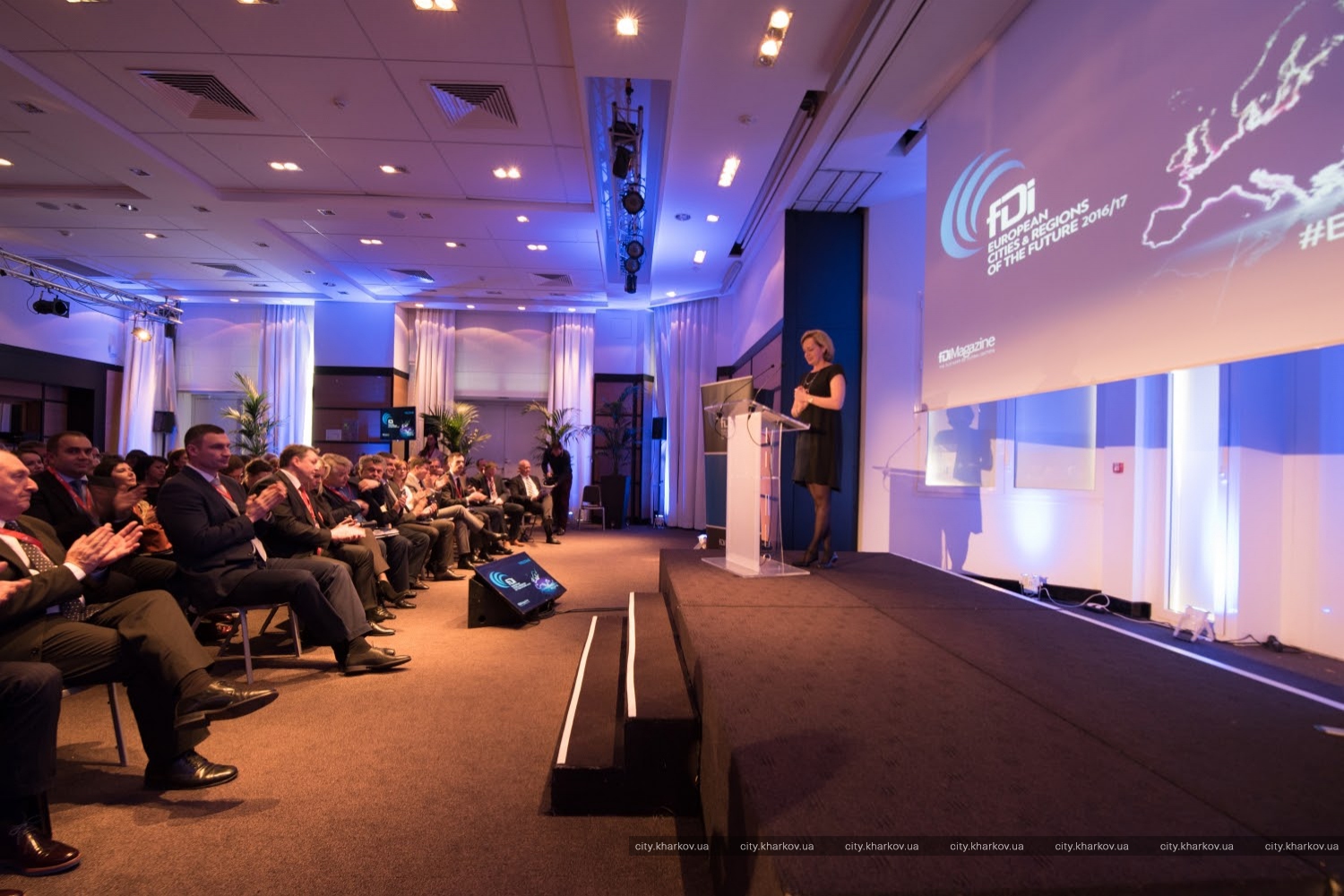 According to the chief editor of "fDi Magazine" Kortni Fingar, this award is not only a mark of distinction and recognition of the vast investment potential of Kharkiv, but also proof that the city has the best prospects for investment, economic development and business expansion.
The ceremony was also attended by representatives from more than 60 cities and 35 regions in Europe.
Feel free to check our recent posts on topics: Kharkiv to host Council of Europe leader, Kharkiv "best future city" – FT and Ukraine is world's second in EBRD loans.